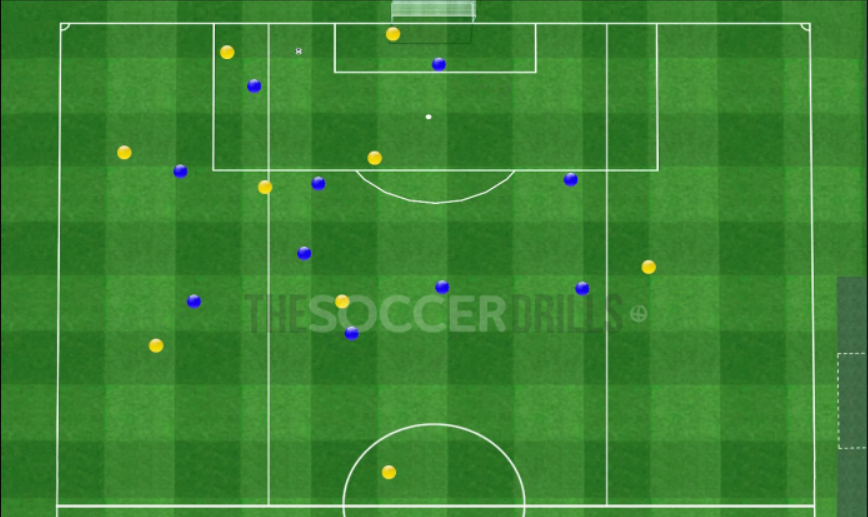 Tactical decisions so the team in possession of the ball achieves width when attacking and become more compact defensively fixing distances for coverages and defensive support.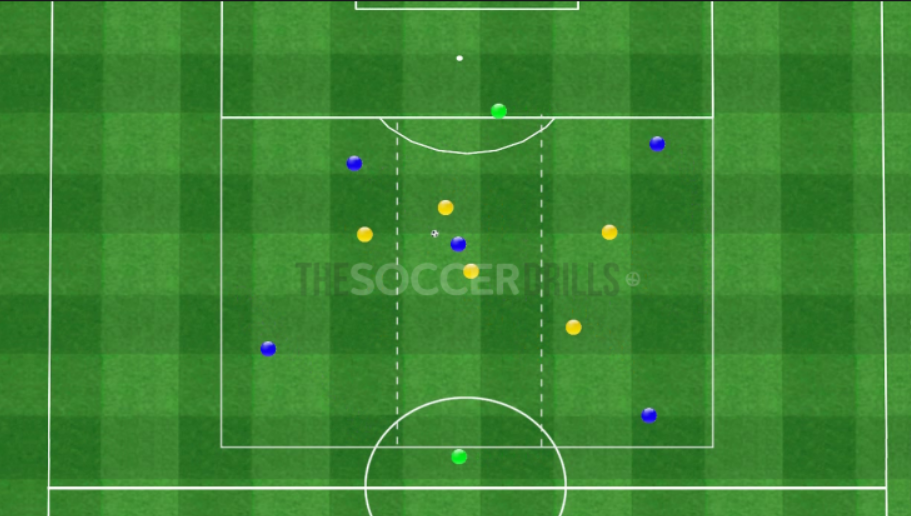 If you fill up the spaces in a rational way when attacking, then, you will be able to be more prepared to start the pressing when you lose the ball. This is a typical Guardiola drill, who likes the pressing after losing the ball and the positional organized attack.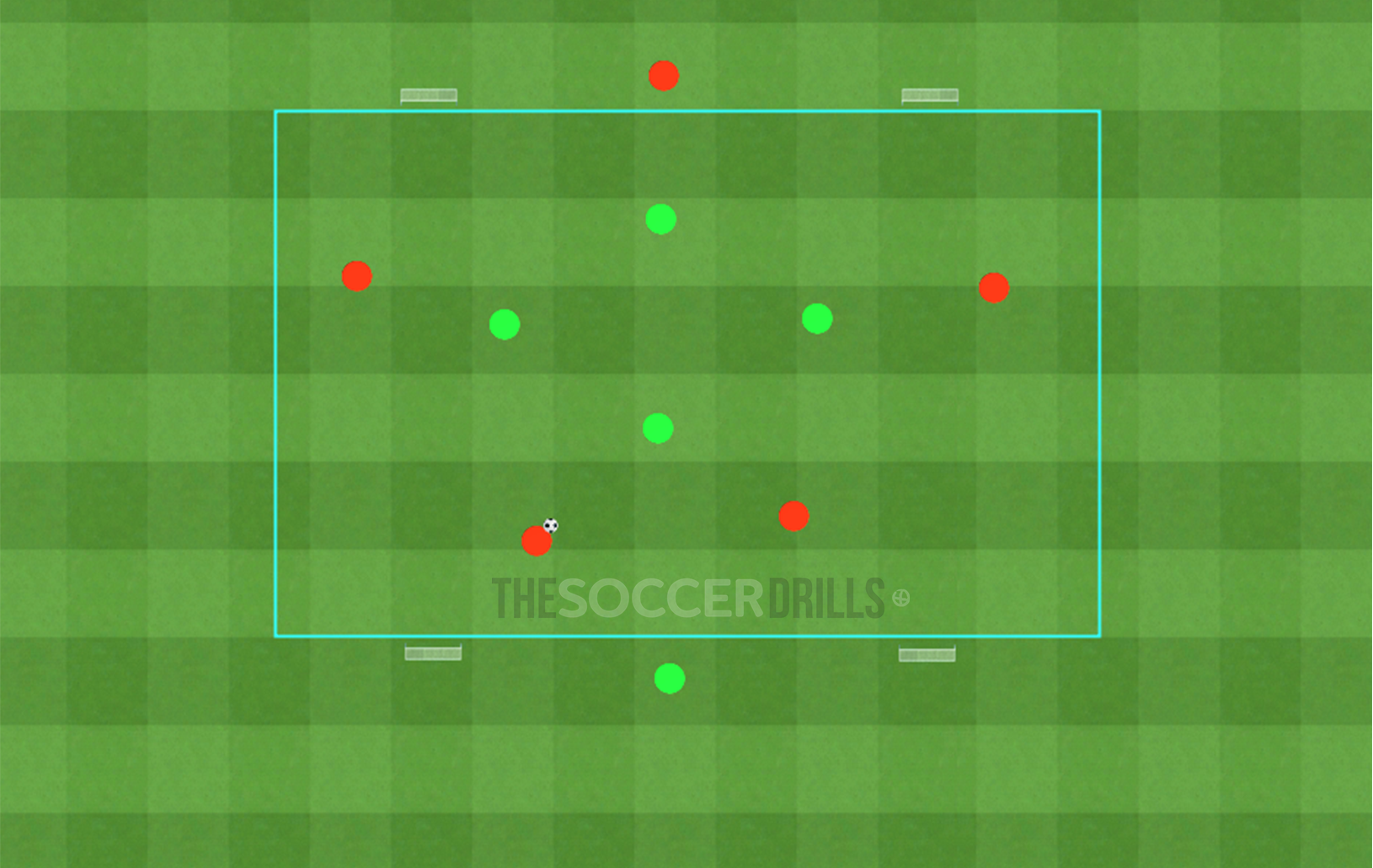 Tactical drill oriented to use, when attacking, by the third man and useful to practice the way of defending it.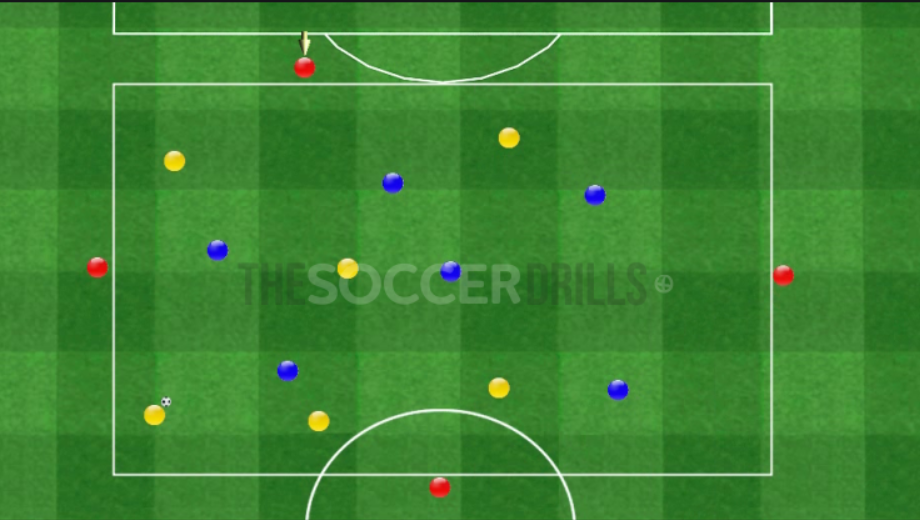 Ball retention, body orientation (One of Guardiola's biggest obsession) to receive the ball from the exterior neutral player who has advantage through the guided discovery learning method. The defensive anticipations will make the attackers be on the right body shape to retain the ball and switch the play.
To attack bearing in mind that we have to be ready to defend is one of the most difficult things to put in your players' mind. If we do not practice it, they will not internalize it.
To bring the ball from one side to other and then cross it, it is an offensive tactical objective. In this drill, with the double of box as the dimensions, we will make our team practice a lot of crossings which will allow them to improve both defense and attack.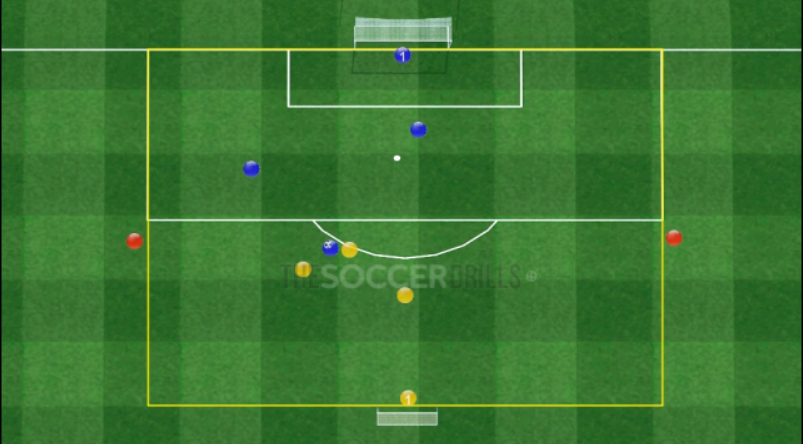 To start the attack playing wide and to identify when a good moment is to play inside. To make a run in order to lose the markers in the right moment is key to finally get the ball or not.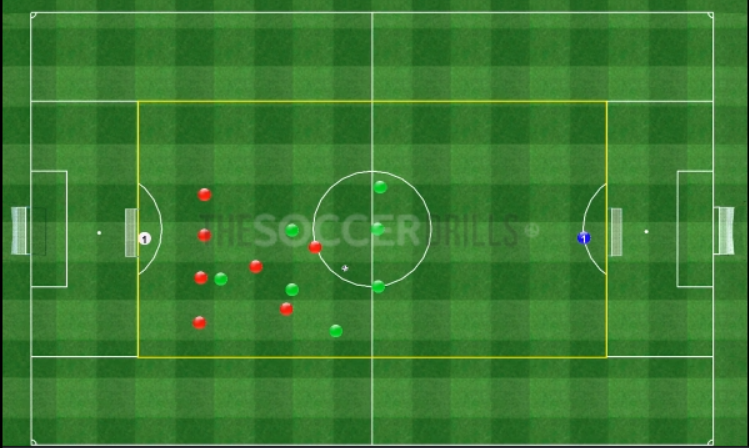 Maybe your team just uses the direct style of play occasionally (e.g when losing in the last minutes of a game), but it is more than likely that your team will face teams that use it during most of the minutes. To practice it in the same proportion as it is played in your competition is both correct and necessary.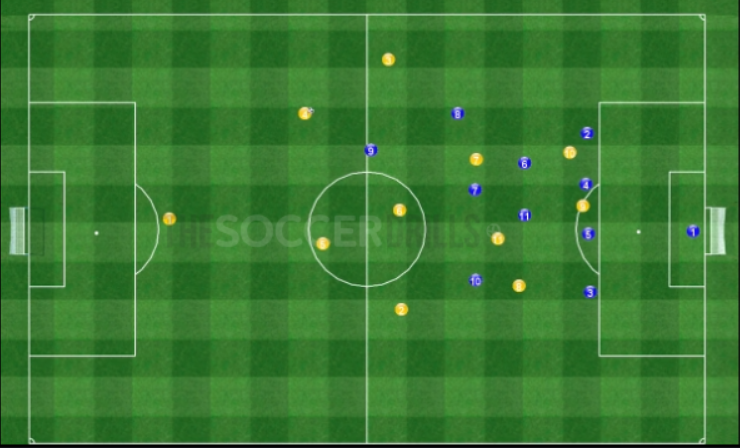 The ideal player is the one who manages either the offensive and defensive tactical situations. The direct attack looking for the second ball Is one of the parts of the game that the coaches need to know how to manage despite it might not be his most preferred part. As coaches, our objective has to be fo our players to learn as much as possible, not just only about what we like.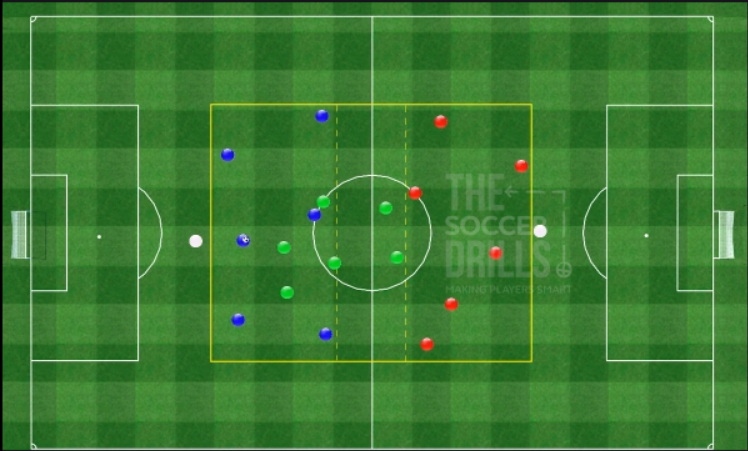 To include the goalkeepers in the building drills is key for them to then do it comfortably during the games. In the drill, we will start building the game to then advance in the game overcoming the opposition high press. The defenders practice the high press and to close passing lines.