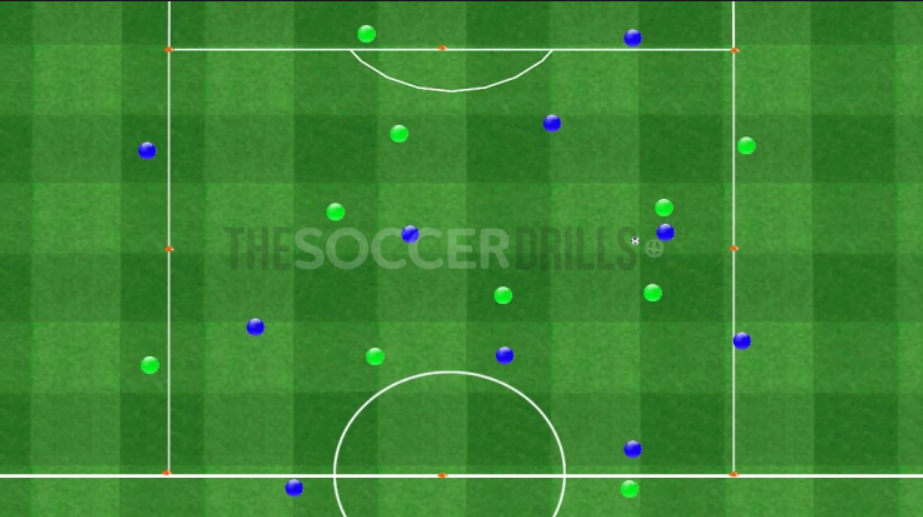 A dynamic and safe way for attacking is either to find the third man or to be aware of where the defenders are (offensive vigilances). At the same time, you will have to find the appropriate distances so your team not always pass the ball to the closest players but also finds the mid-distance players, with the objective of braking the lines. In this drill, the defensive players practice the moment of activating the pressing in a coordinated way.
To bring the ball from one side to other and then cross it, it is an offensive tactical objective. In this drill, with the double of box as the dimensions, we will make our team practice a lot of crossings which will allow them to improve both defense and attack.
To defend in a coordinate way is key for the defensive success. With only a few simple references you will achieve right habits in your players such as defensive balance, a right distance between lines or the coordination to move forward or backwards.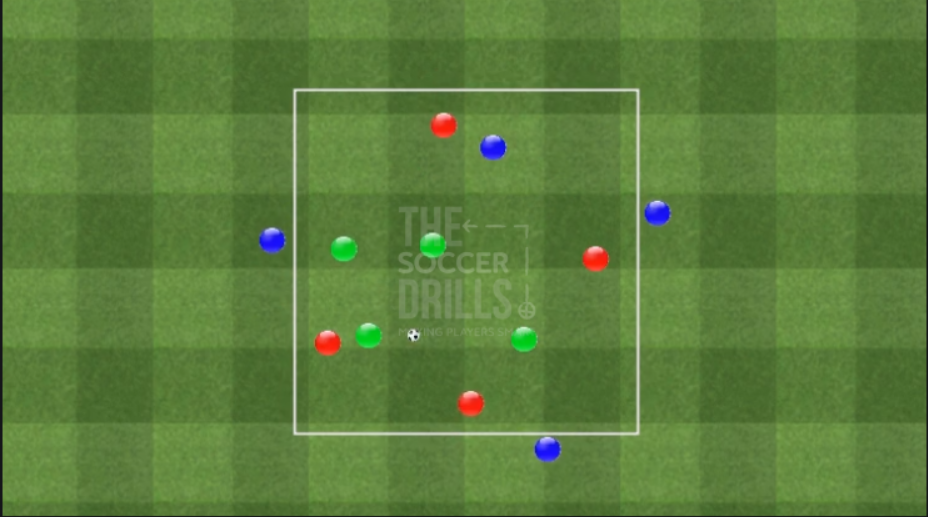 The following situations are basic tactical and repeated situations in the game: The team that loses the ball has to close spaces, the team winning the ball back has to start winning width, opening up the field. You can practice this drill continuously.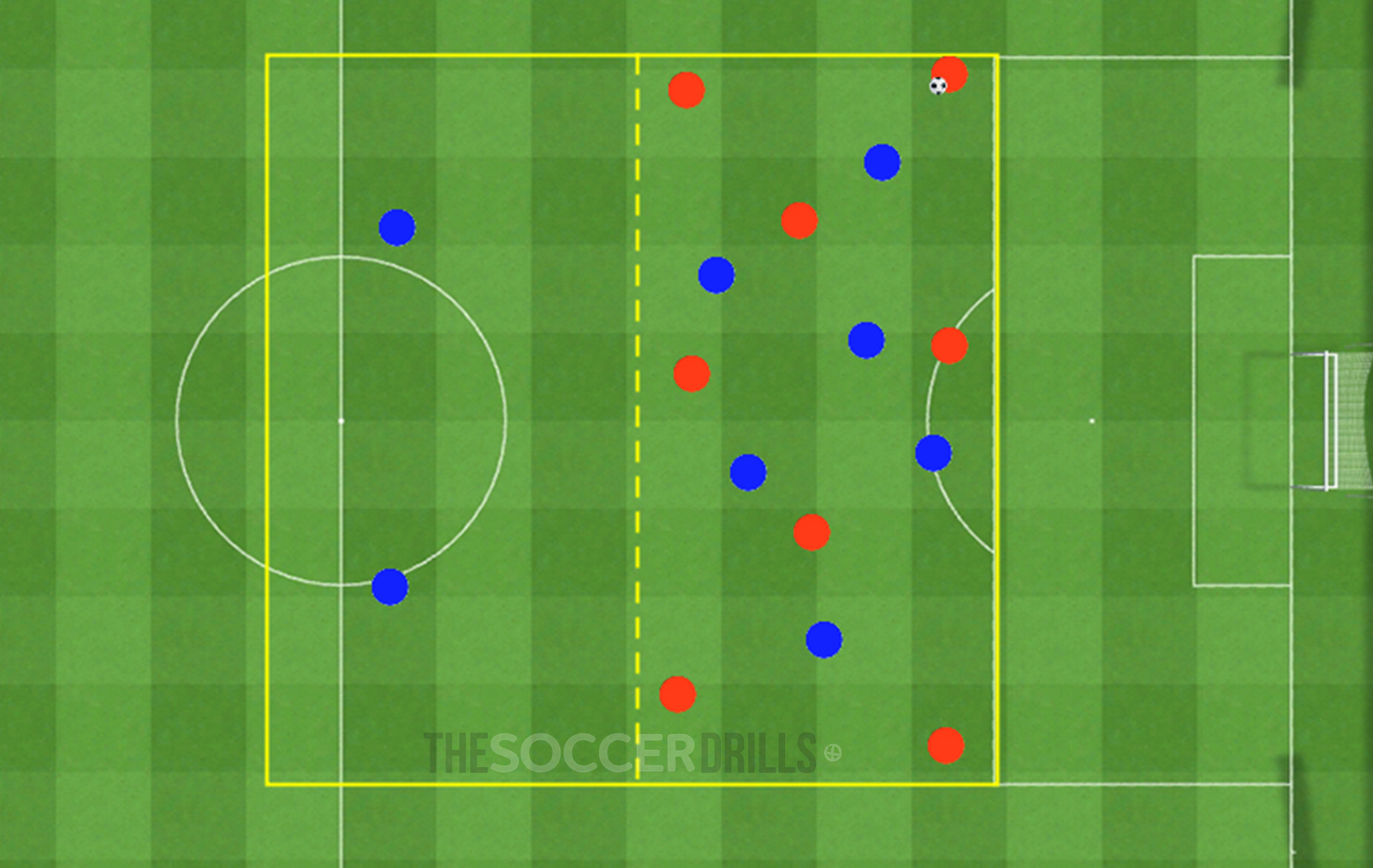 Once the ball is won back, the first option that all the coaches like is to try to move up the field and to try to benefit from the possibility of a defensive imbalance. Let's practice it.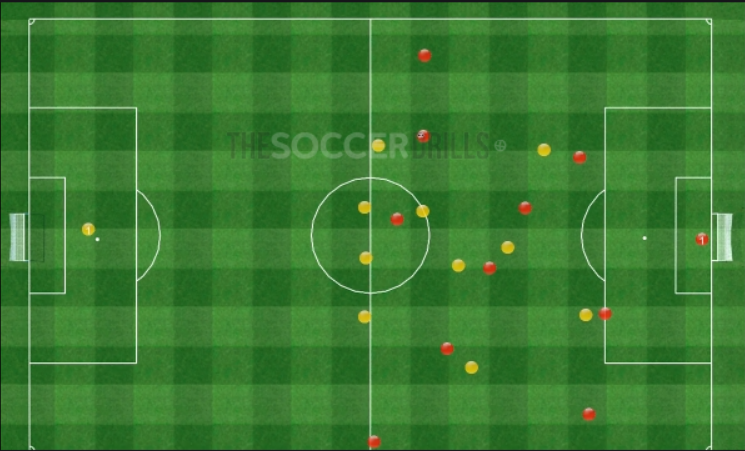 We need some confidence in order to start a combinative building attack. To improve it, we will need to make right and wrong decisions and learn from them. In this easy drill we will be able to improve that confidence.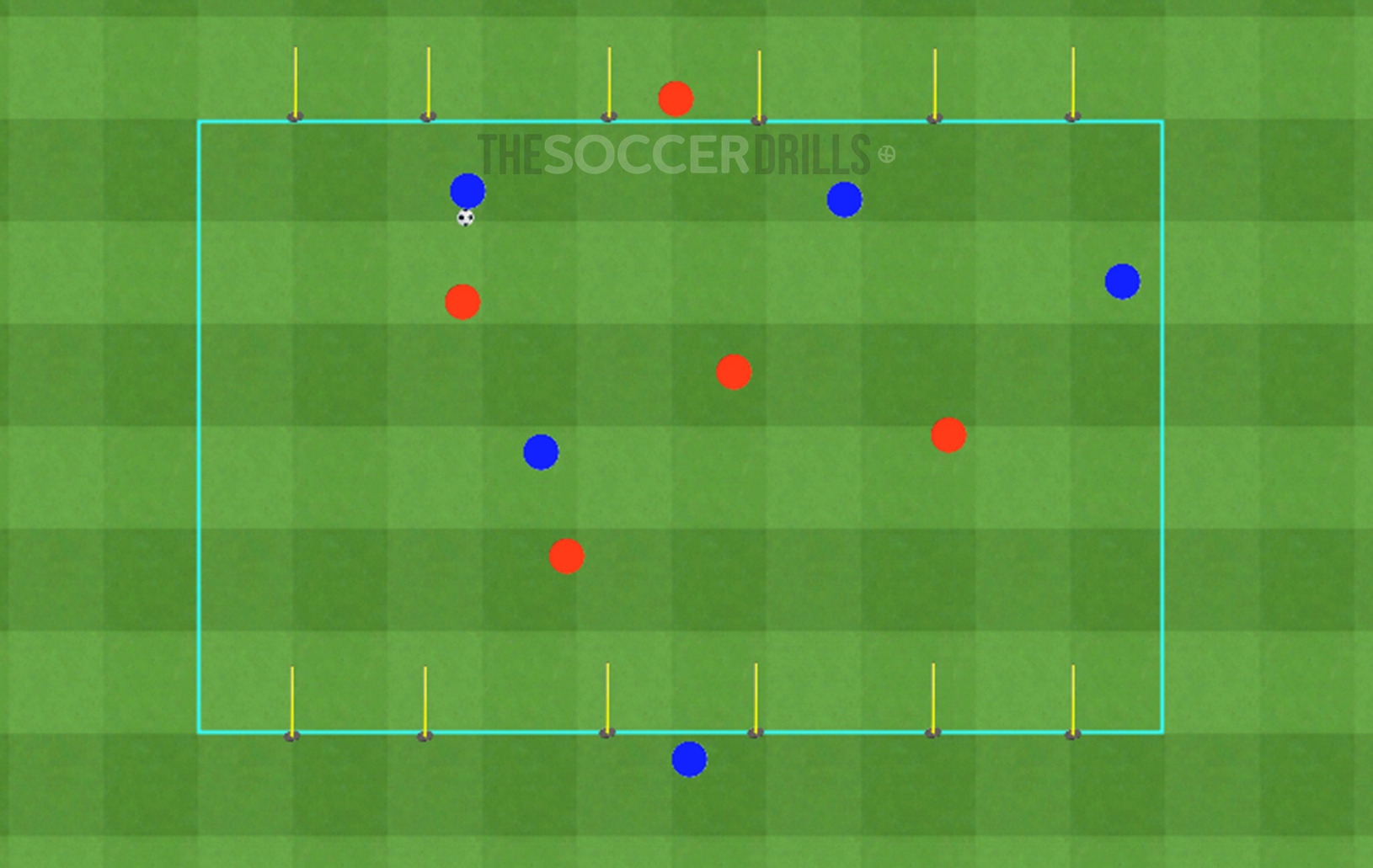 Tactical drill oriented to use, when attacking, the third man and to practice the way of defending it.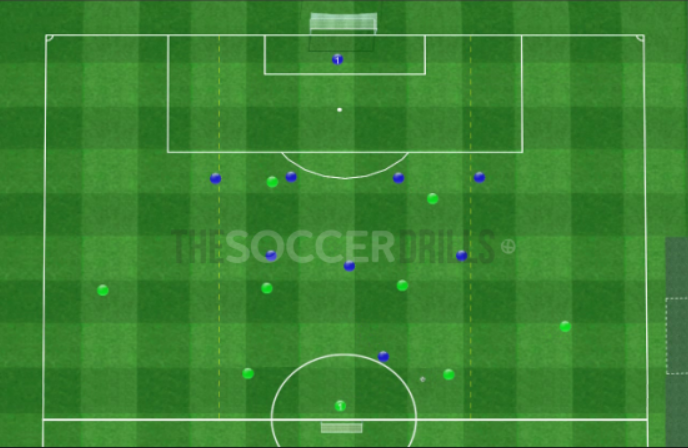 How many times do we listen the coach tell this player to do not repeat a pass when he has already done it? Is this useful to say it once the player has already committed the mistake? Would not be better to implement a drill with an easy rule which creates a offensive habit and improves the player decision-making?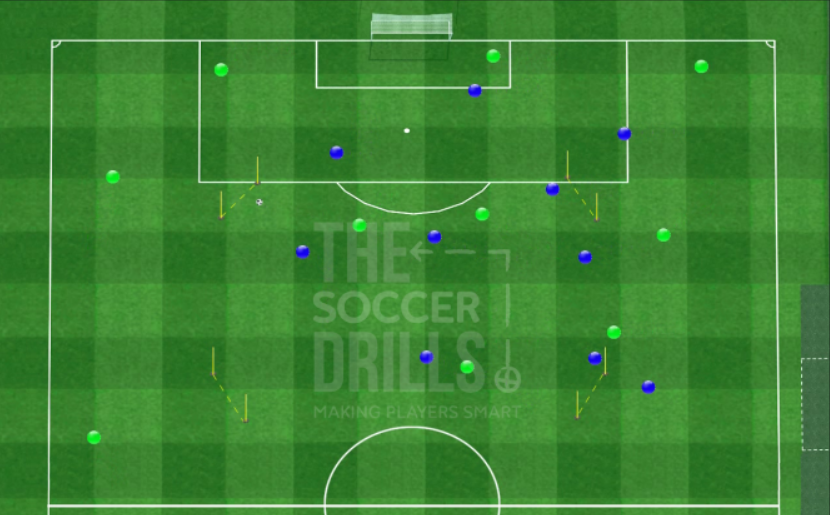 The inside-outside alternation in the game is key. With this tactical drill we will first play the ball inside by passing the ball into the middle to then pass the ball outside, attracting the defenders and switch the play finding the free space in the other side.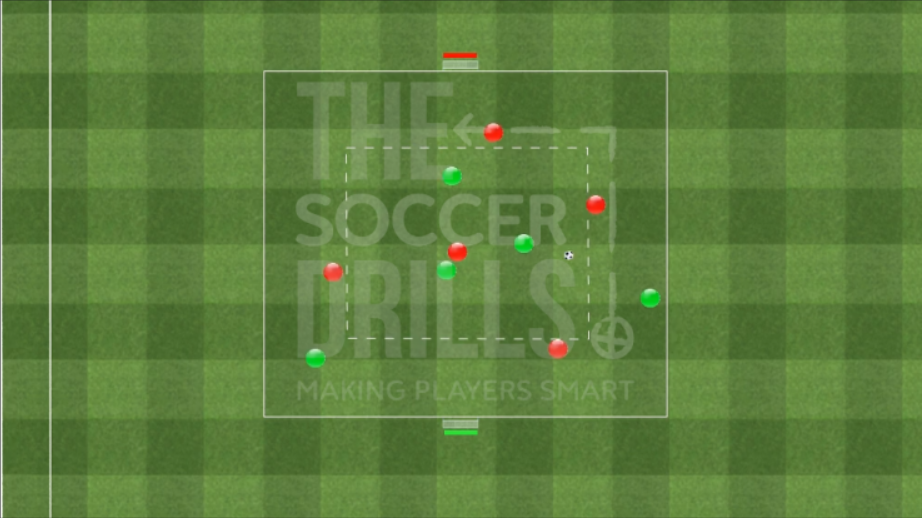 Offensive and defensive vigilances in a polarized drill (with orientation), in which we will be conditioning the game bearing in mind that we will then either lose the ball or win it back. With this, we will rise up the level of the offensive and defensive transition.