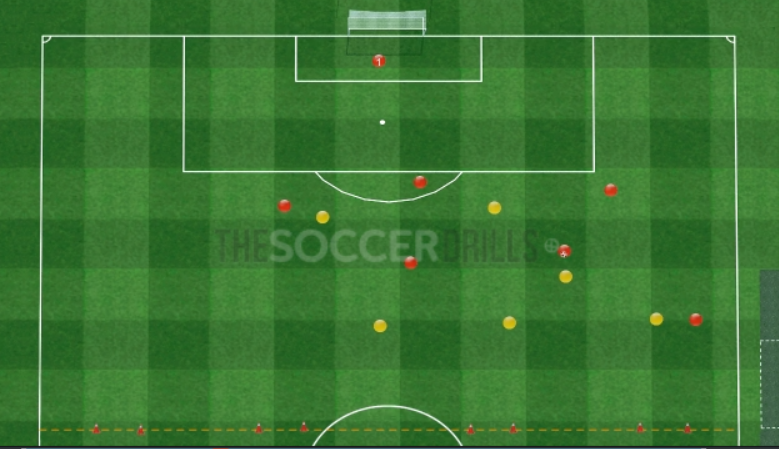 To make a right high pressure or a good game building, and practice it in a game oriented similar situation is very possible.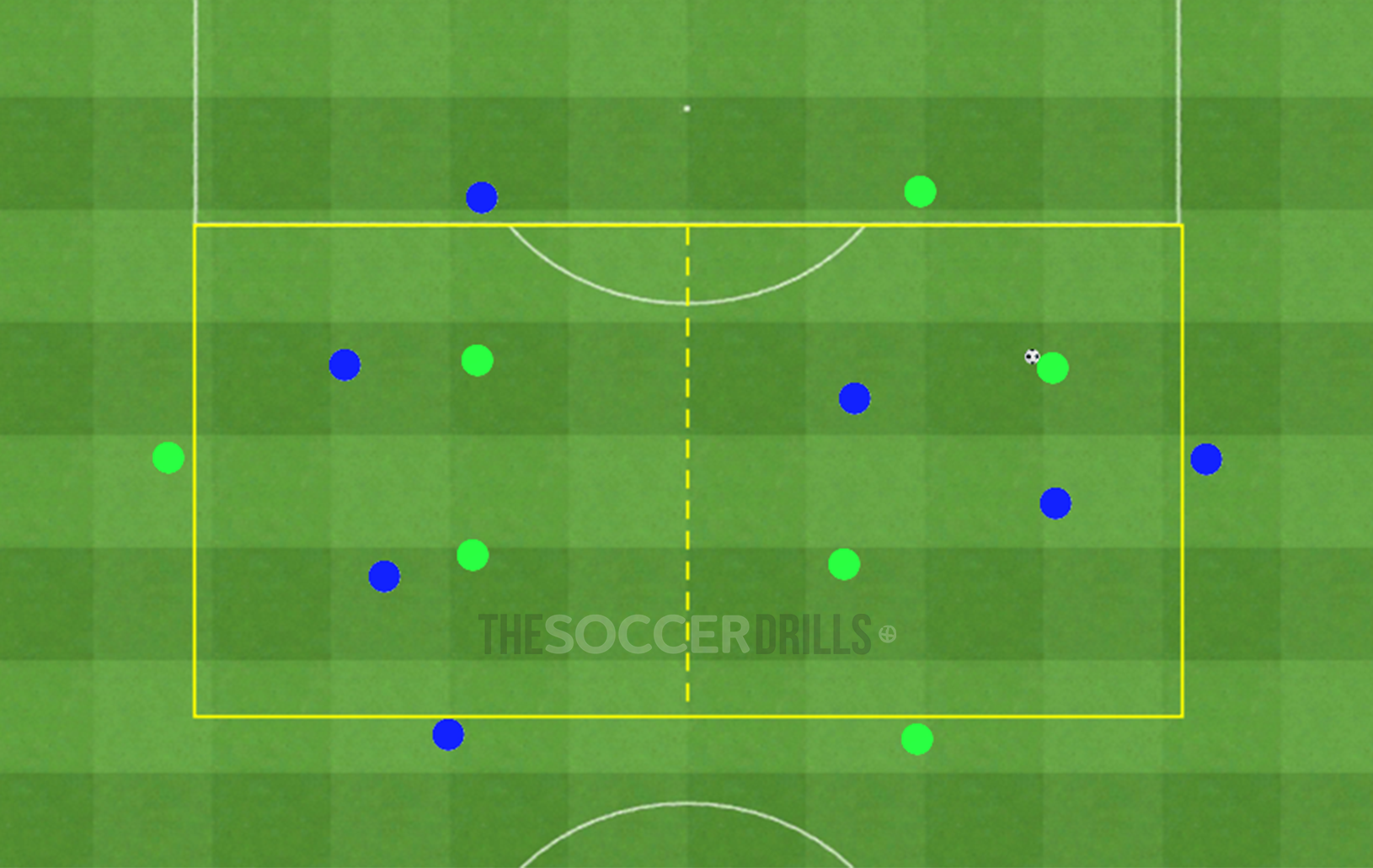 There are teams that, while they play they get out of shape constantly. With this drill you would be able to improve the offensive tactical balance.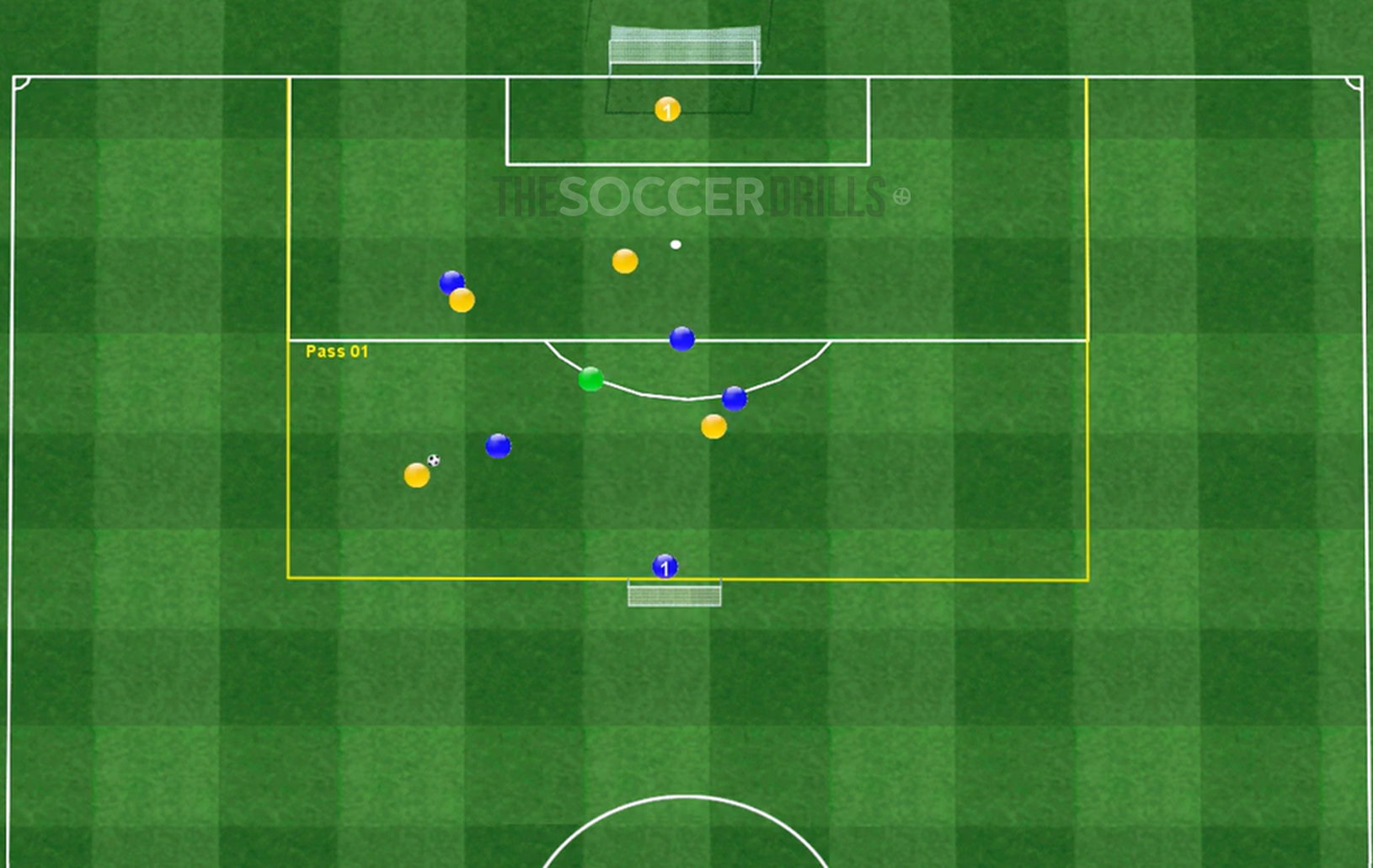 We adapt a rondo in order to practice the use of the third man and the free man as a microstructure to advance in the game.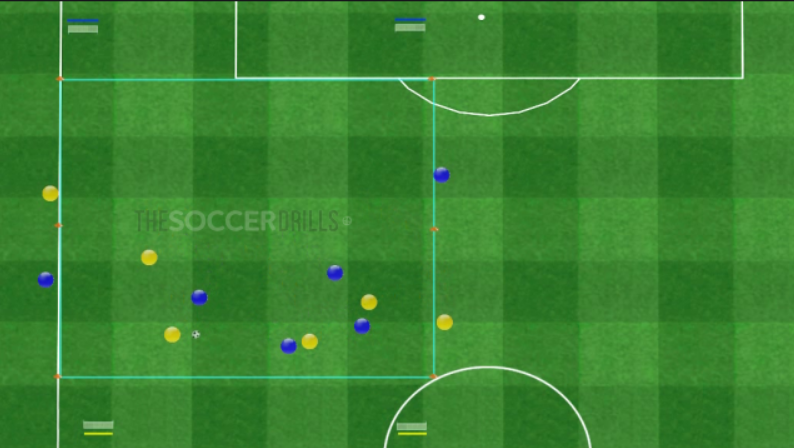 It is really difficult to achieve an advantage when finishing a play. We will increase a little bit the difficulty in this game so your players, when competing, are able to find the advantage to finish the play easily.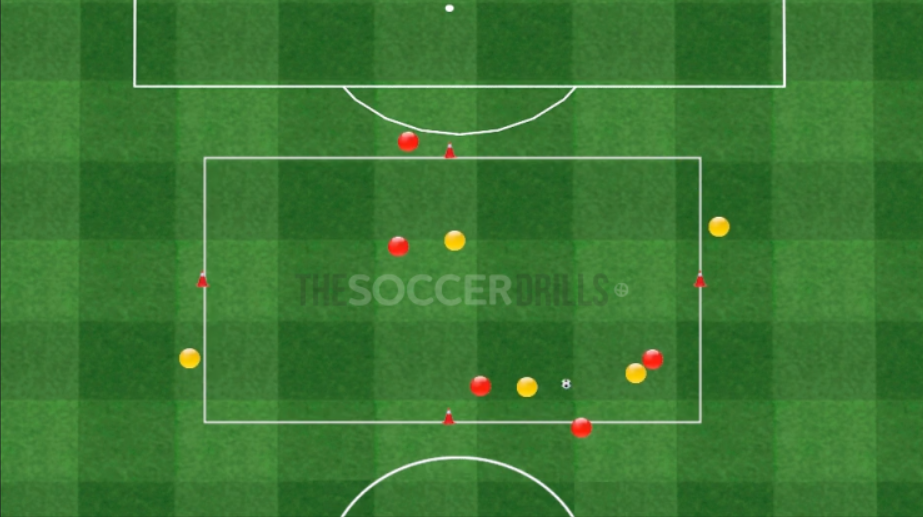 The offensive football is for the players without the ball. It will be key for taking advantage, for creating goal chances and for advancing in the game, to make the right movement at the right time. In the case they do the movement late it will be really easy to defend. The rules of this drill will make your team do that movement at the right time.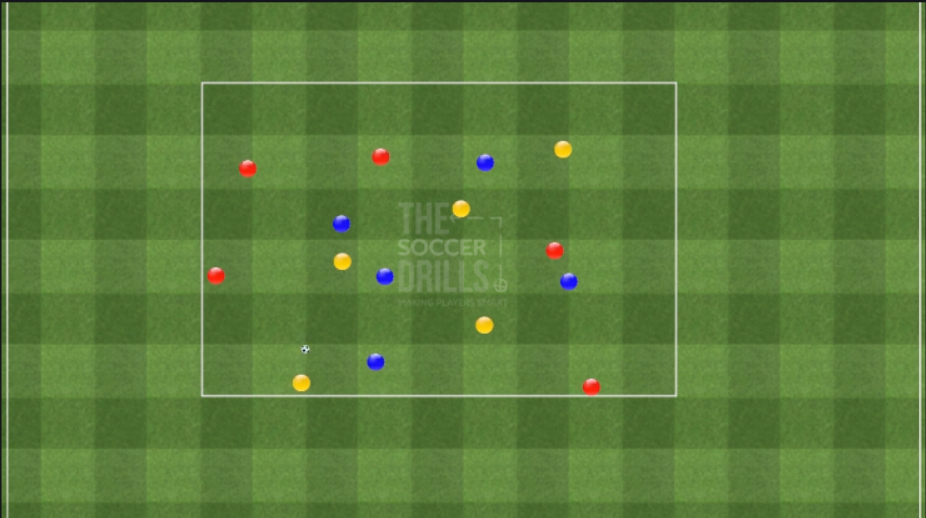 During the offensive transition, your team will will need to begin looking for width, permanent support from the players, a good communication etc. This offensive and defensive transition tactical drill will make your team improve this exact momentum of the game.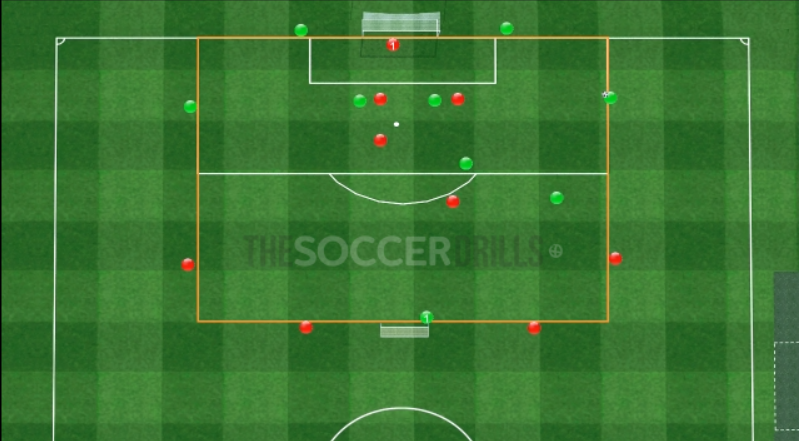 To connect with players which are the farthest away possible from the ball is a synonymous of a good counter attack. To prevent your rivals of doing it is a synonymous of a good press after losing the ball and an accurate drop back. In this drill your players will improve both the defensive and the offensive transitions. The dimensions will be the double of the box.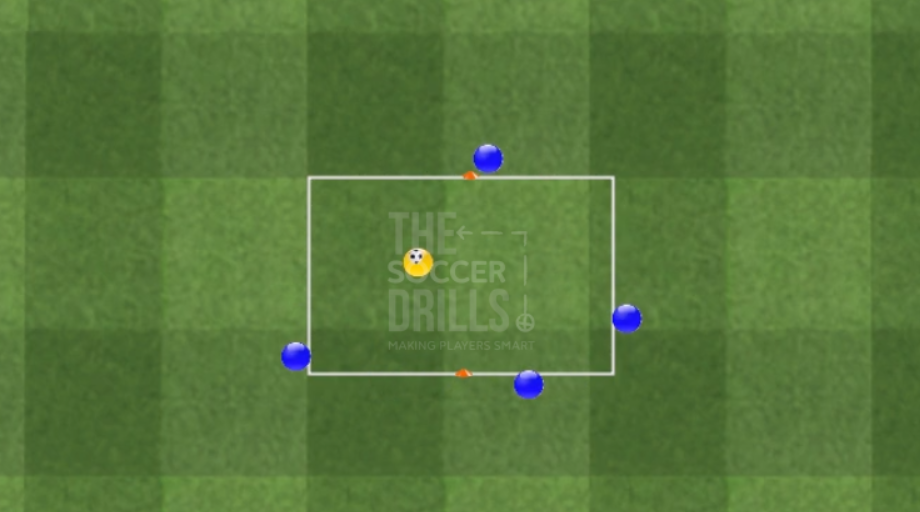 Since regularly, all the rondos are played in a high pace, is it possible to practice a tactical rondo in which you work both the change of pace and the high and low pace? It is definitely possible if we include a small modification in the structure so our players can make decisions about the pace of the game.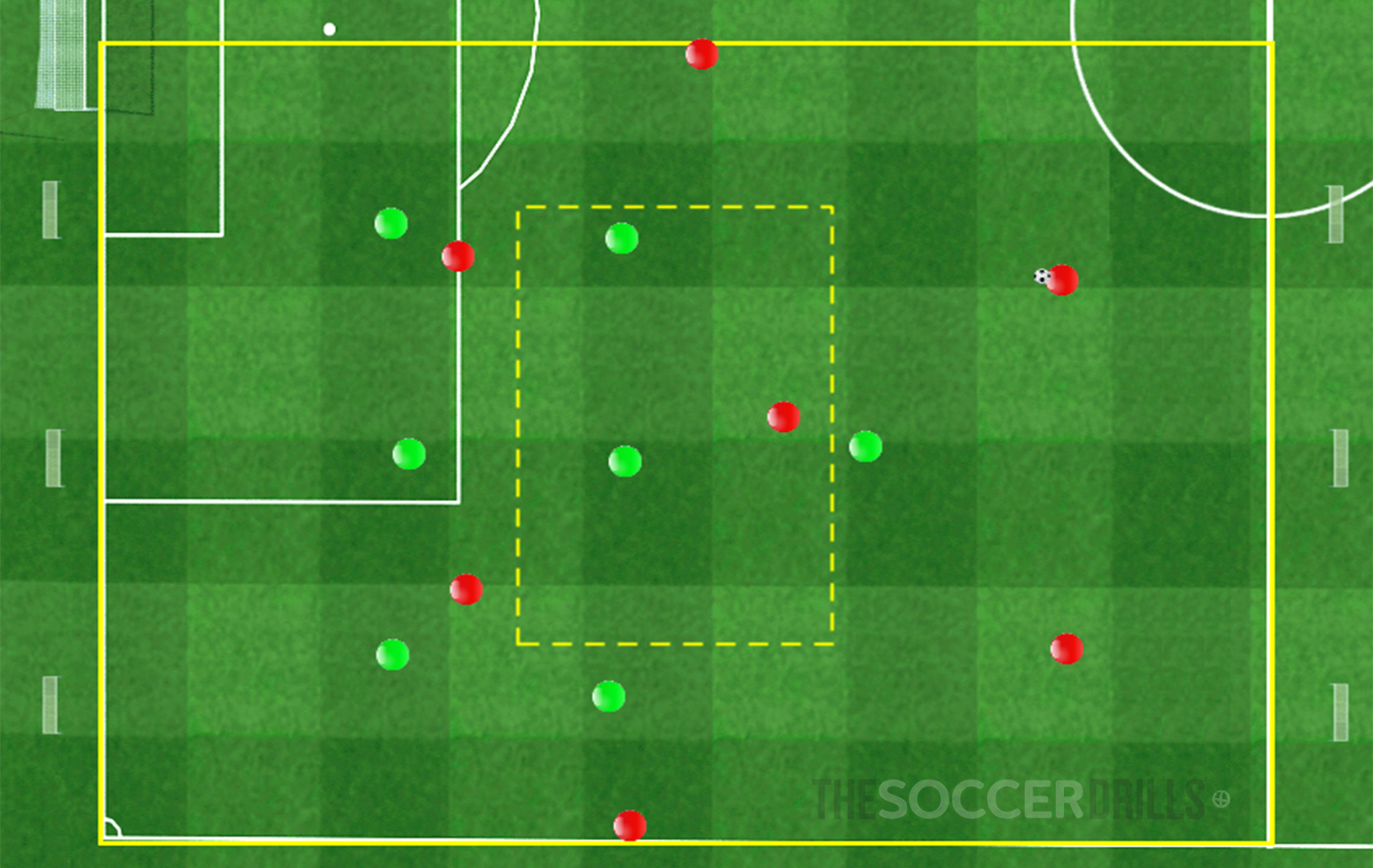 Is it easy to practice the counterattack? ¿Is it easy to defend teams that use the counterattack as a style of play? The counterattack could either be your most preferred playing system or not, but, your players need to know what to do when facing a team using counterattack.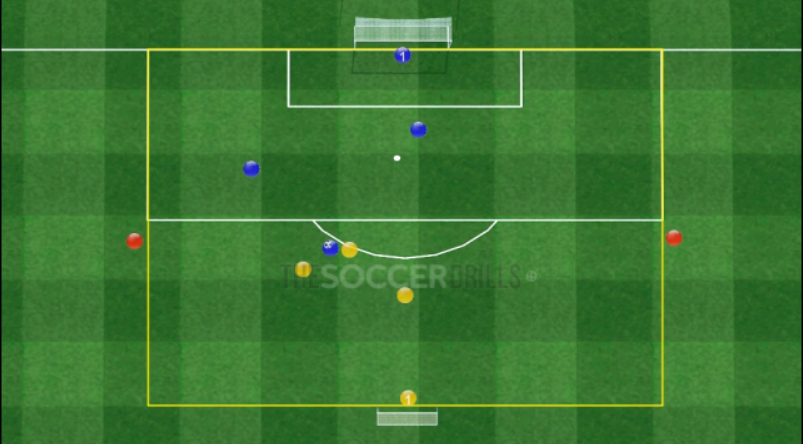 To start the attack playing wide and to identify when a good moment is to play inside. To make a run in order to lose the markers in the right moment is key to finally get the ball or not.