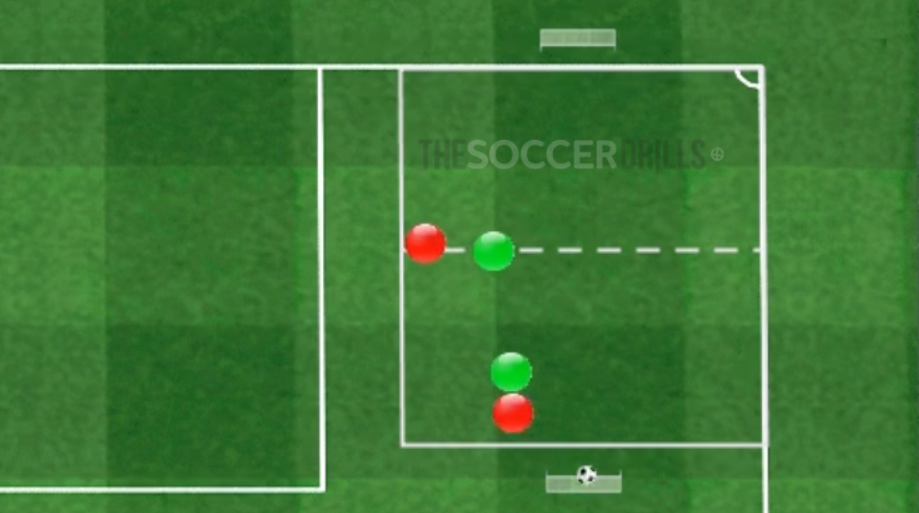 Small sided tactical game in which we will reward the correct high press. The player will learn how to fix the distances in front of the player with the ball, will learn how to delay the game defensively, coverages, defensive exchanges and when the right moment to do a tackle is or to make the team in possession lose the ball.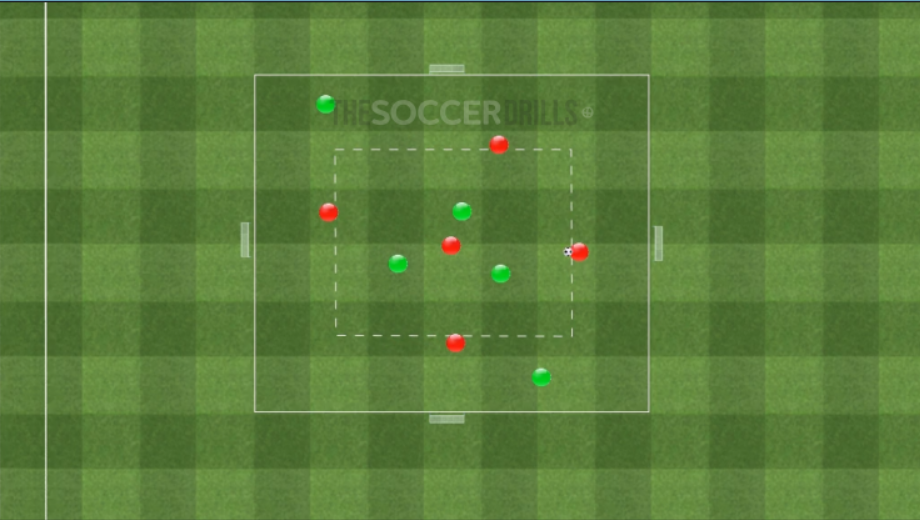 To do defensive vigilances, it is going to make your team achieve a higher level of tactical intelligence. In this drill we will work on the defensive and offensive vigilances, the defensive and offensive transition and the pressing after losing possession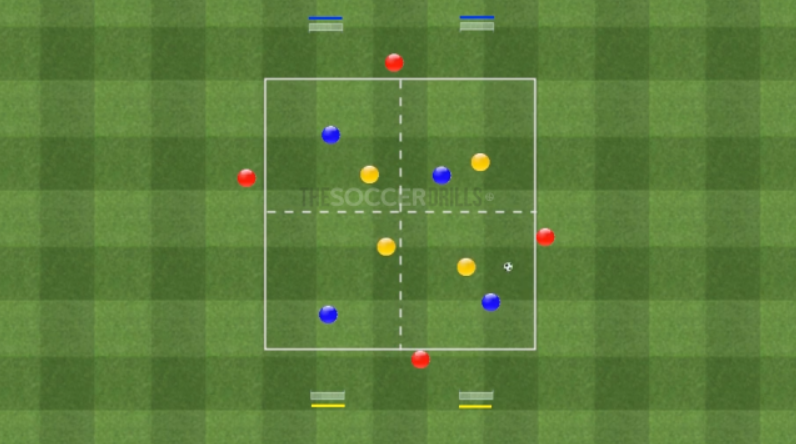 A tactical polarized drill based on the rational occupancy of the field. This is a good introduction to the position game for different playing systems.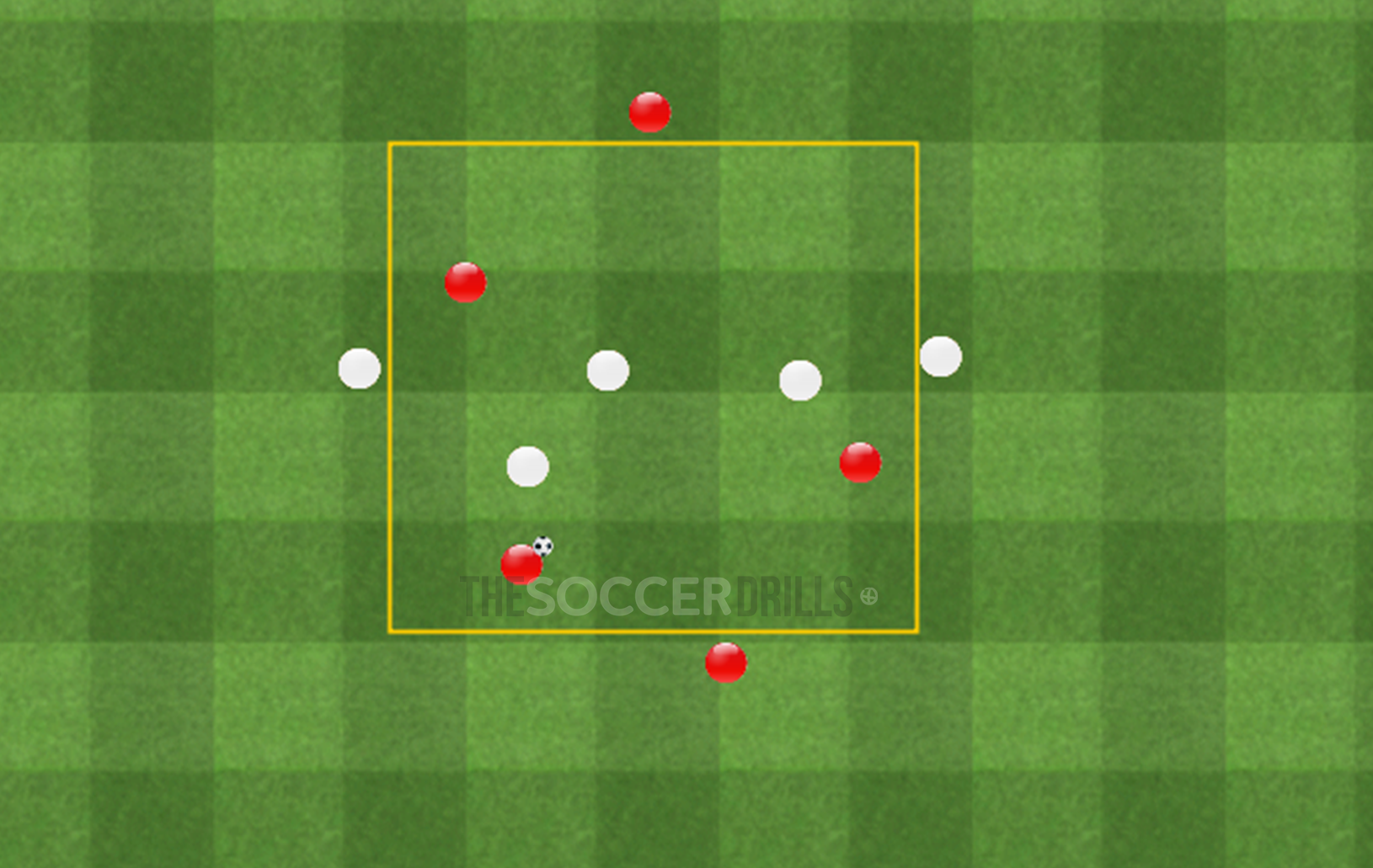 When winning the ball back, we take it out of a pressing zone, we reorganize and we try to break a defensive line. All of this with the need for a a good body shape to advance on the field.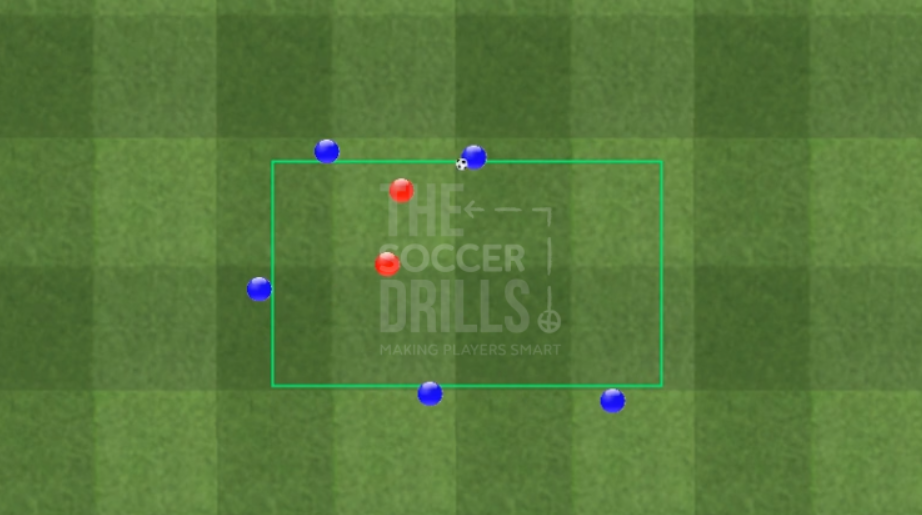 Regular tactical rondos have plenty of small and quick decisions but do not have any movement. If, to a regular tactical rondo we include the possibility/need for deciding whether the player has to or does not have to move, it will make our players achieve a higher level at decision making, since they will be considering teammates, rivals, the ball and the free spaces.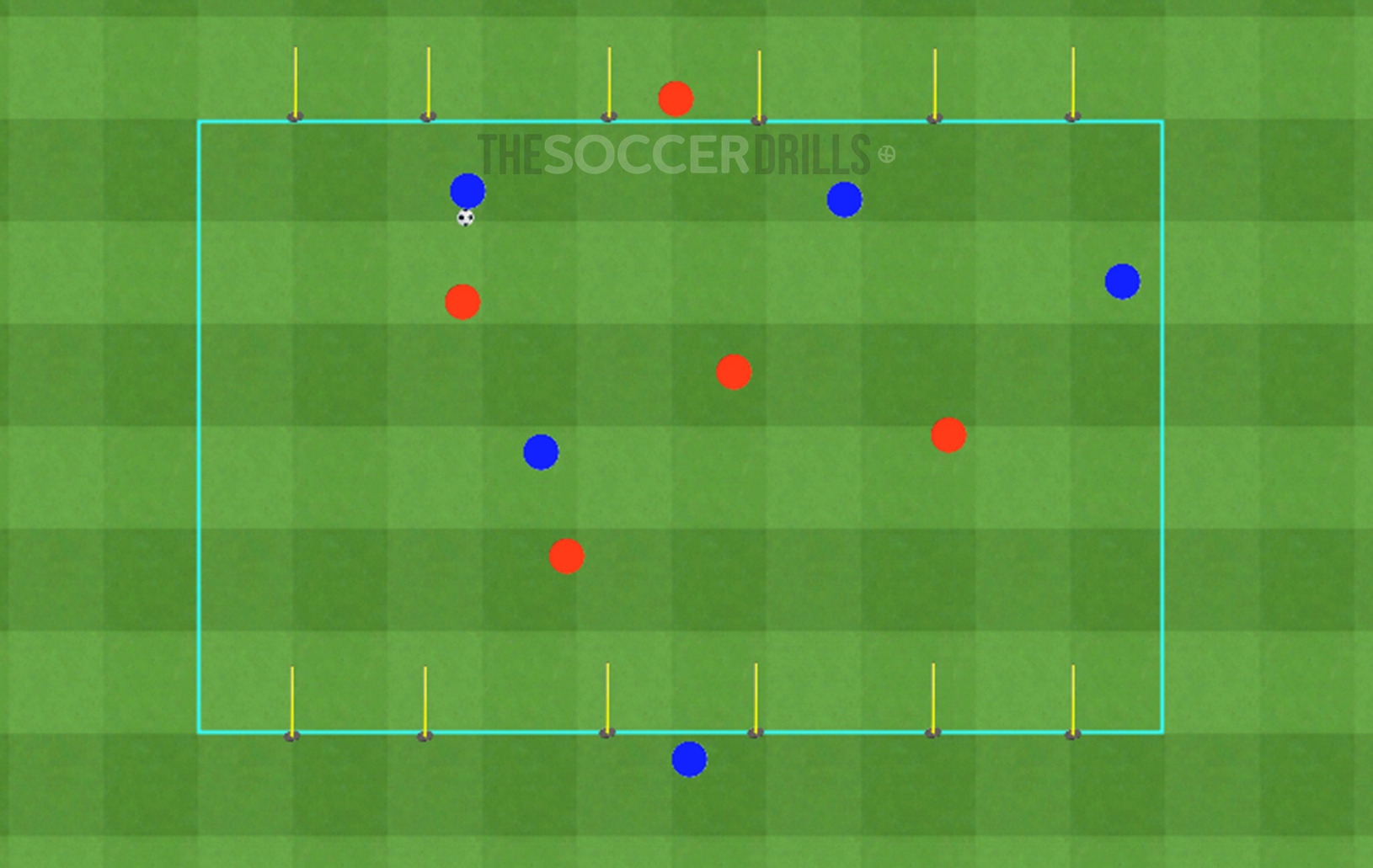 Tactical drill oriented to use, when attacking, the third man and to practice the way of defending it.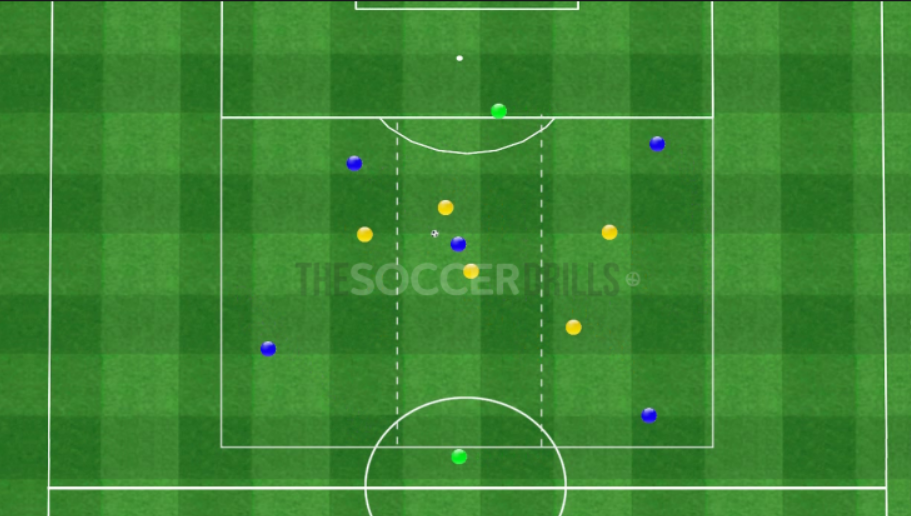 If you fill up the spaces in a rational way when attacking, then, you will be able to be more prepared to start the pressing when you lose the ball. This is a typical Guardiola drill, who likes the pressing after losing the ball and the positional organized attack.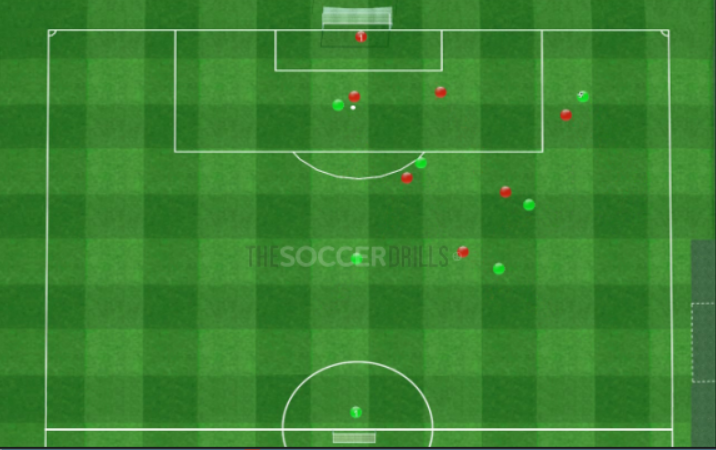 The tactical finishing is the coordination of the last technical (Pass, dribble, feint) and tactical (check in and away, offensive timing etc) actions. The only useful way for practicing them is in a real situation and, in this case, adding a provocation rule which will improve the decision-making of your team when finishing.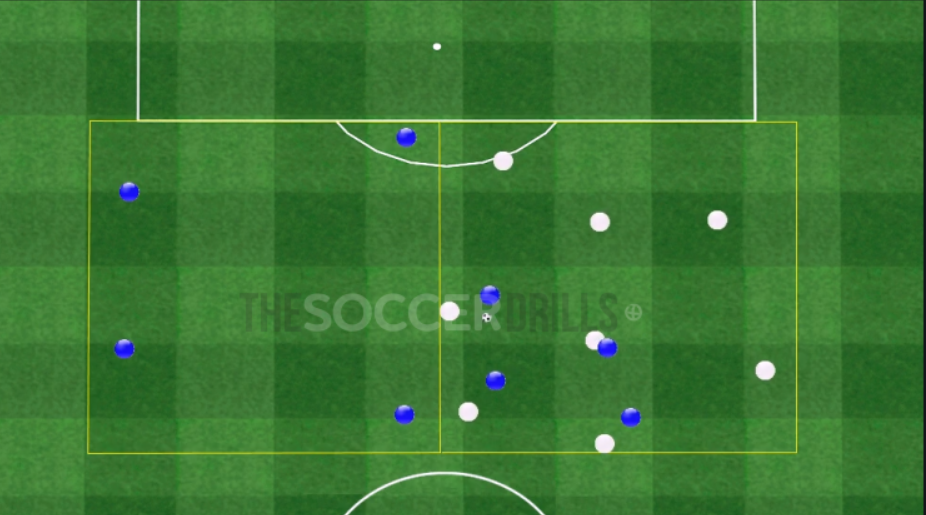 At the beginning of the offensive transitions, just after getting the ball back, we should play quick and simple in order to bring the ball to the empty spaces. In this drill we will be faced to different situations similar to game situations.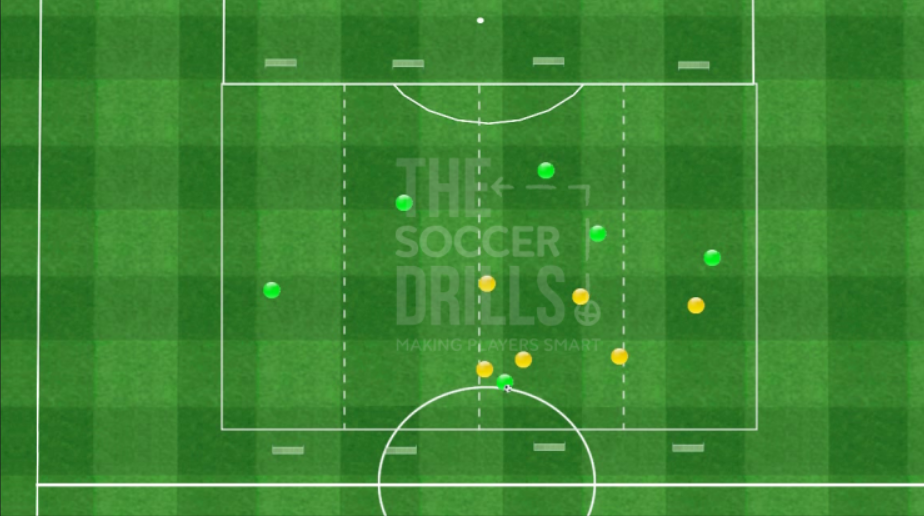 In a simple structure applicable to any style of play with a line of 4 in defense + 2 midfielders. You will find a lot of key tactical concepts in this drill: Shiftings, coverages, closing interior passes… and, in order to attack, a wide variety of offensive tactical concepts will be needed.