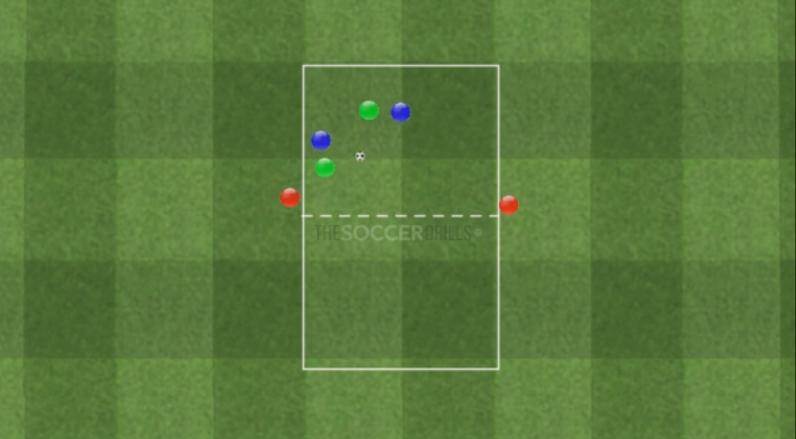 A partial structure which will require a lot of defensive and offensive tactical concepts, such as support, one-two's, coverages, defensive exchange, press, body shape, defensive orientation, defensive and offensive timing etc.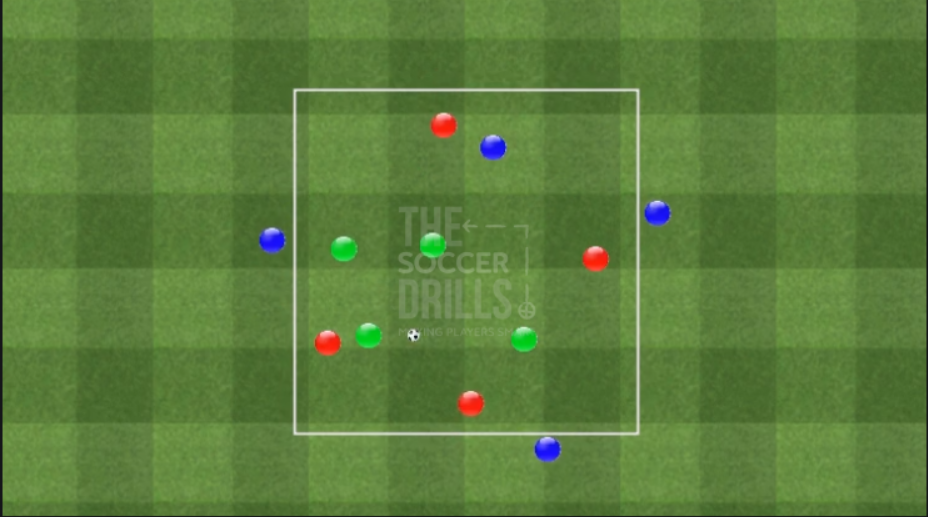 The following situations are basic tactical and repeated situations in the game: The team that loses the ball has to close spaces, the team winning the ball back has to start winning width, opening up the field. You can practice this drill continuously.
The balance movements before losing the ball are key in order to achieve a good defensive transition. To choose the moment for a challenge when attacking is also a key decision in order to provoke a dangerous situation for the rival.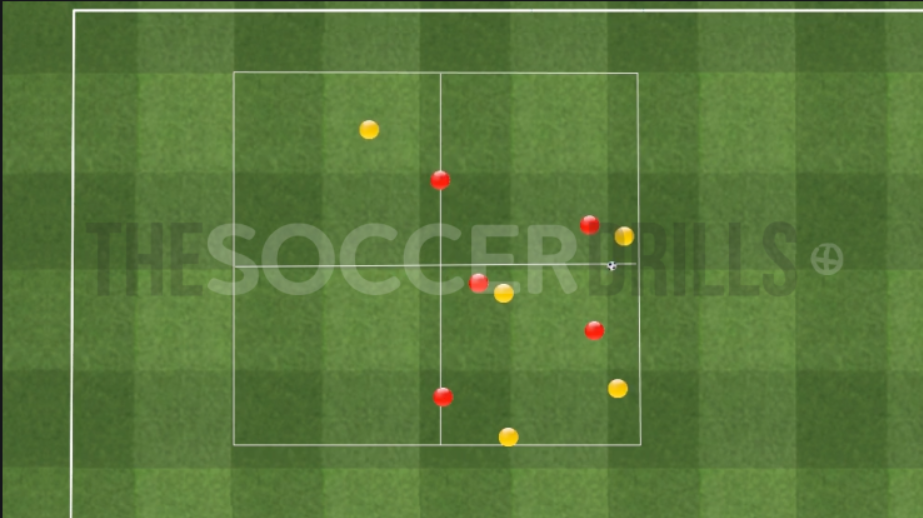 To achieve an appropriate players' distribution in the free spaces, to switch the game successfully, to choose either checking to the ball or checking away… this drill will make you players think and take decisions.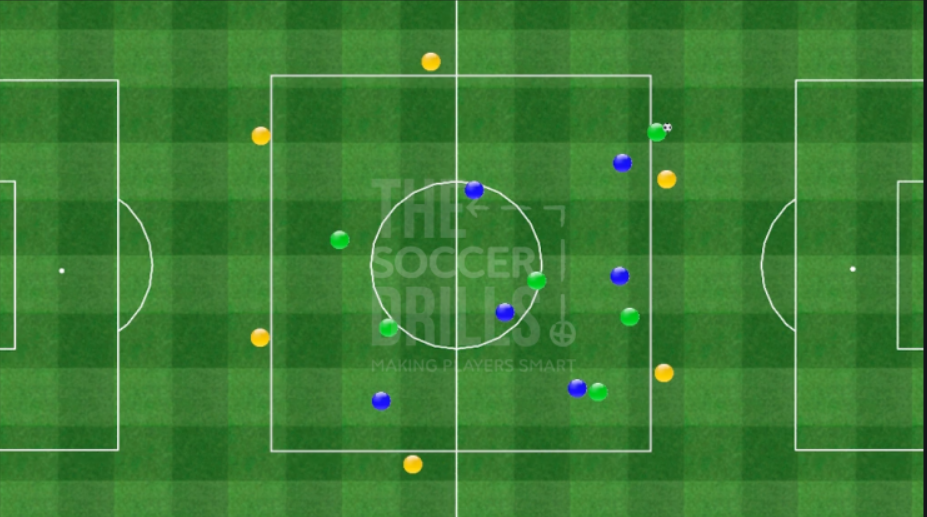 To practice both the momentum when losing the ball and when winning it back is key. It makes us be better on the offensive and defensive transition. We will use this drill as a tactical situation to activate the defenders' press after losing the ball and for the team that has just win the ball back to play quick and easy.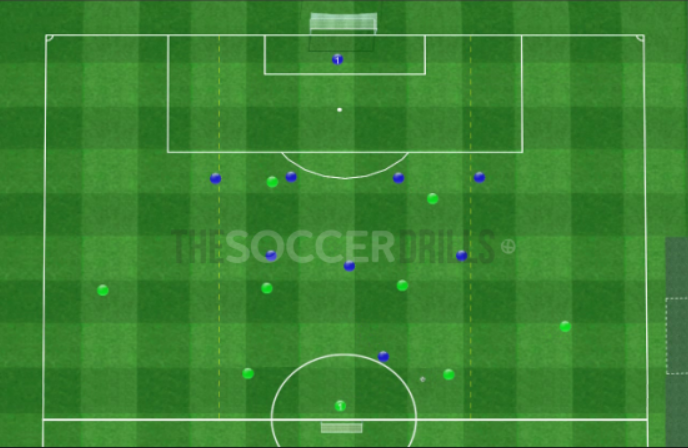 How many times do we listen the coach tell this player to do not repeat a pass when he has already done it? Is this useful to say it once the player has already committed the mistake? Would not be better to implement a drill with an easy rule which creates a offensive habit and improves the player decision-making?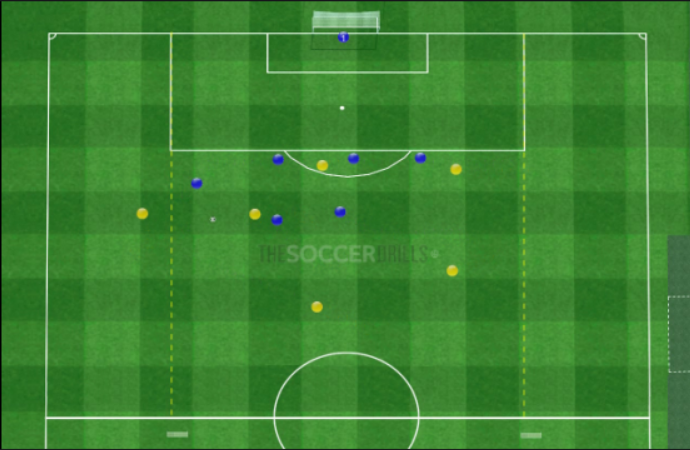 In the offensive tactic, it might not be easy to combine width, finishings, overlaps and balance.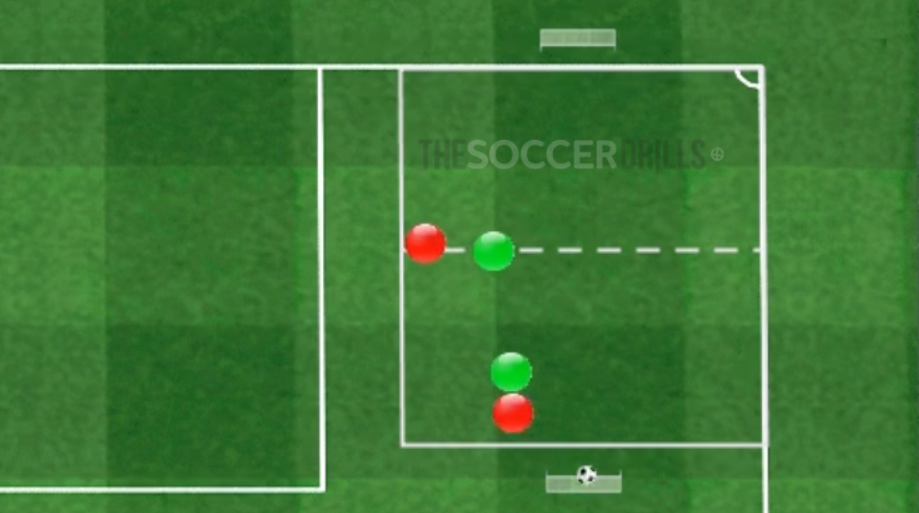 Small sided tactical game in which we will reward the correct high press. The player will learn how to fix the distances in front of the player with the ball, will learn how to delay the game defensively, coverages, defensive exchanges and when the right moment to do a tackle is or to make the team in possession lose the ball.
A high demand tactical drill which will require your players a good interpretation of the free spaces, the teammates, the rivals, to play wide or play inside etc.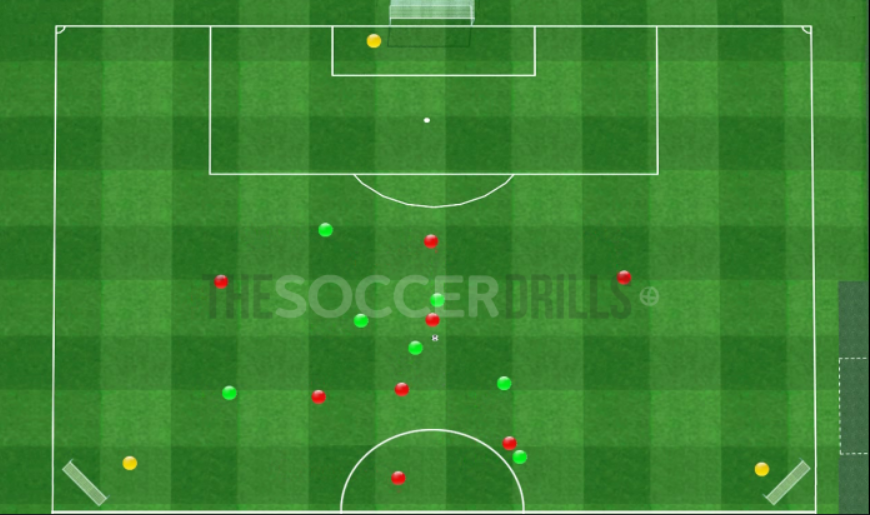 The defensive transition begins with the previous movements before we lose the ball. In this tactical transition drill, we will practice it together with the pressing after losing possession. The team that attacks practices the ball retention as the main tactical offensive objetive.