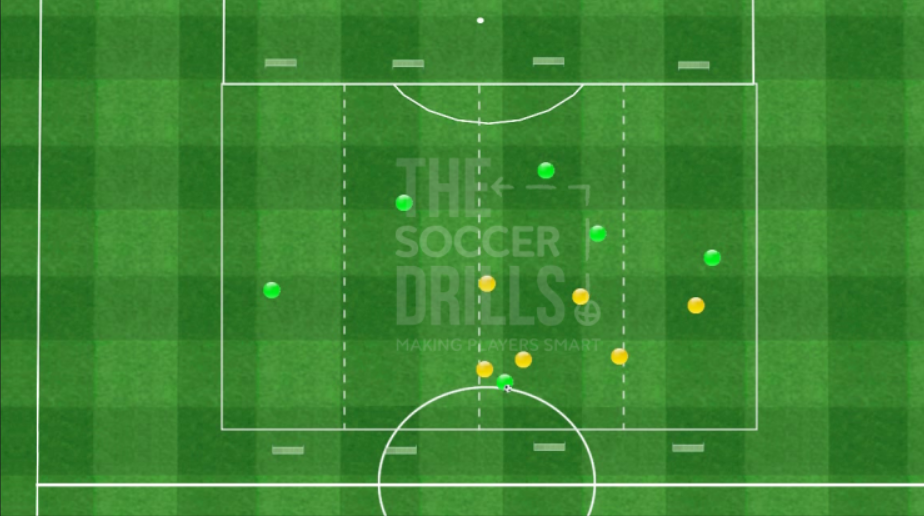 In a simple structure applicable to any style of play with a line of 4 in defense + 2 midfielders. You will find a lot of key tactical concepts in this drill: Shiftings, coverages, closing interior passes… and, in order to attack, a wide variety of offensive tactical concepts will be needed.
For a slow defender, the body orientation when facing a through ball is key in order to beat a faster forward. Your player's mental quickness when making the right decision about the body shape will them improve against the through balls.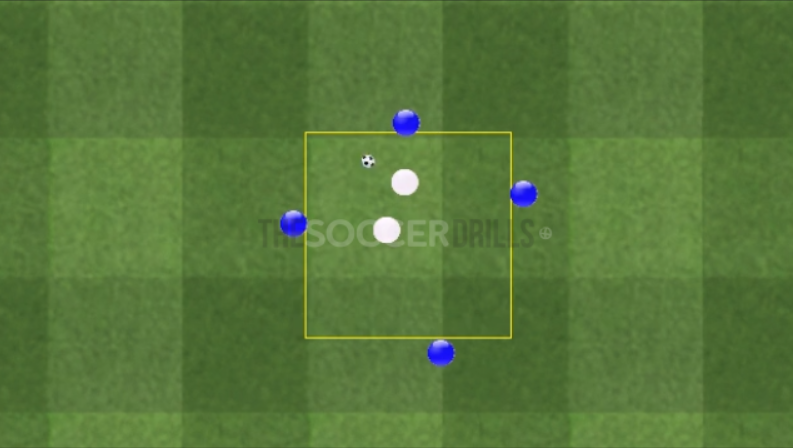 Tactical rondos with a high demand of defensive concepts. If your defenders in the rondos do not delay, they are learning how to not delay the opponents attack in the games.