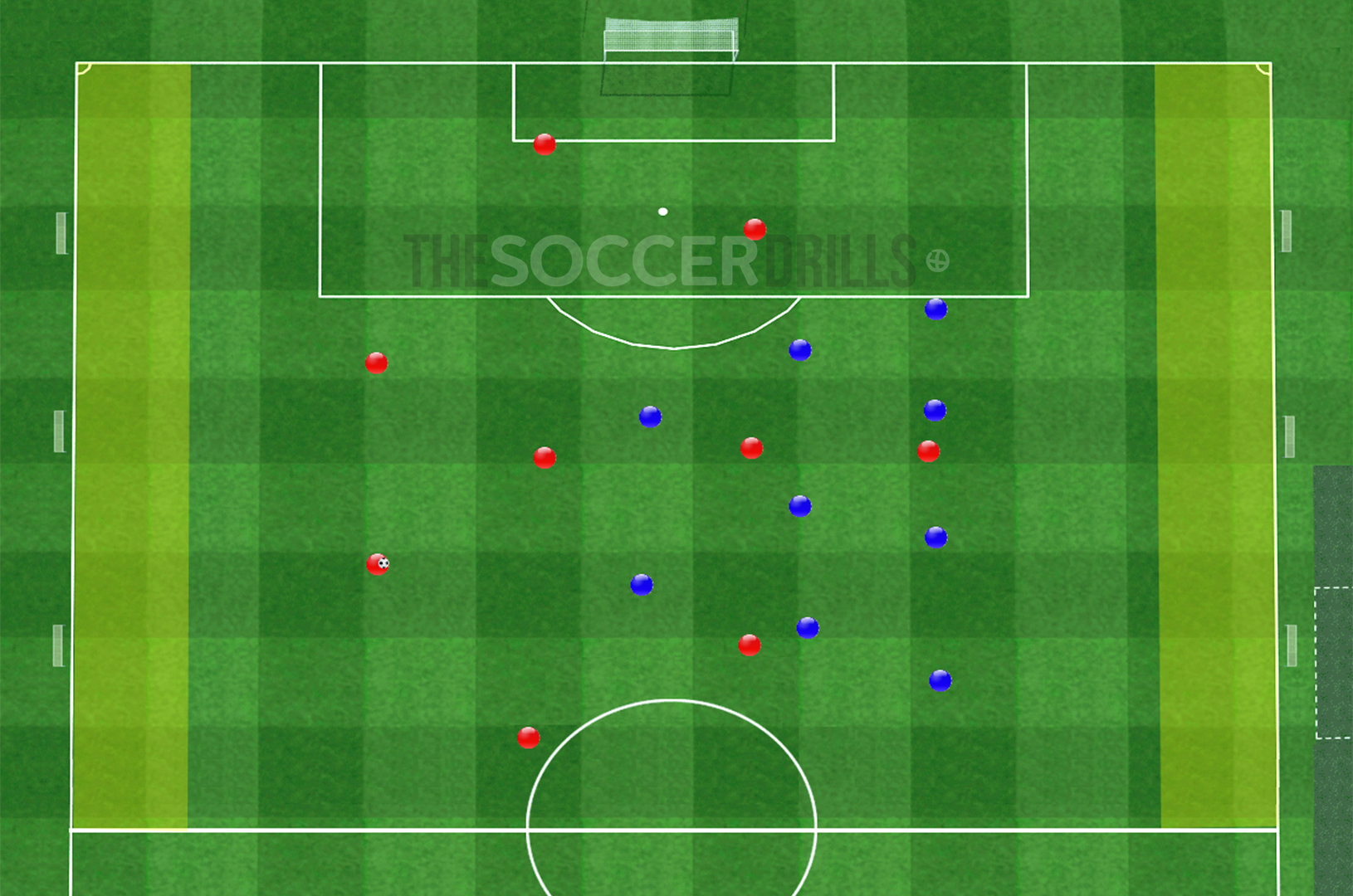 In this drill you have to set up a rule that will make your offensive players improve the runs for losing the defenders and will make the defensive players improve the vigilances and the individual marking.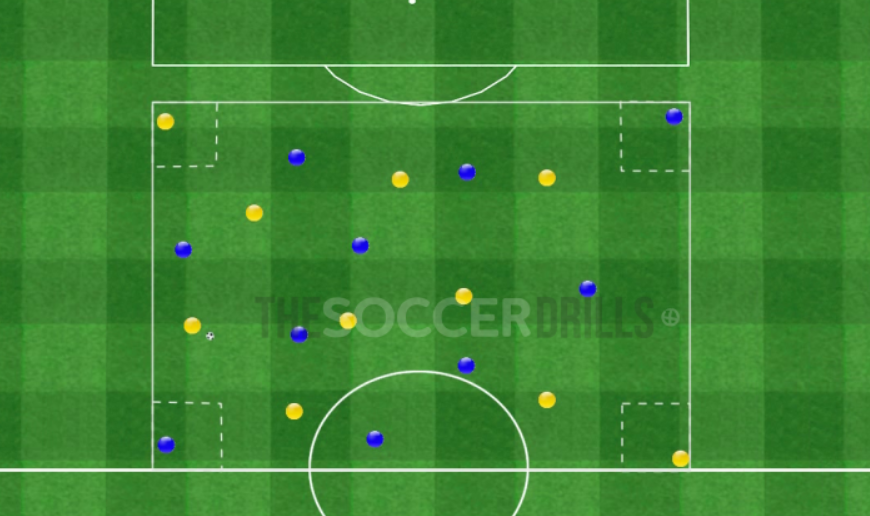 A partial structure in which the player faces the ball when receiving is one of the best options to advance safely in the game representing a danger to the rivals.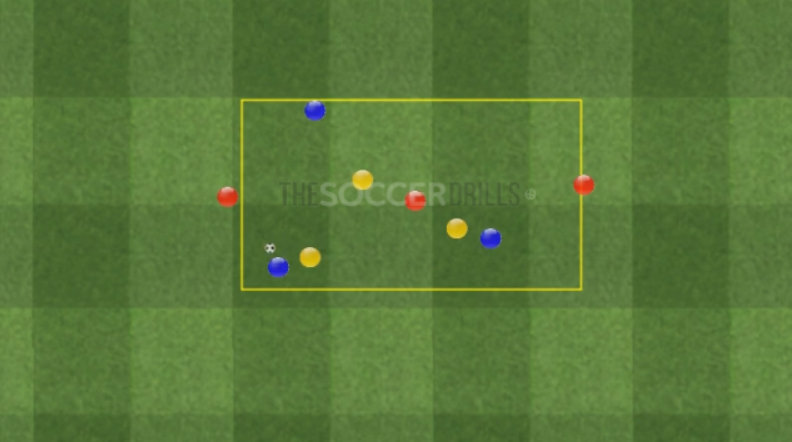 Position game in order to advance on the field. You will practice the right movements in order to get the ball and progress on the field. At the same time, we will practice de defensive coordination and to get in shape defensively in the right way.