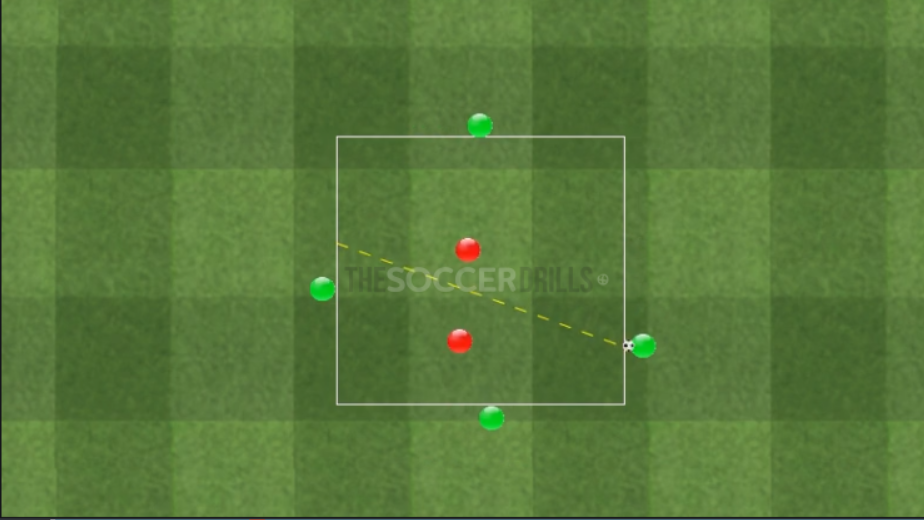 A tactical rondo in which you are not only going to work on offensive aspects but also on coverages, closing passing lines, interior passing defense, defensive delay and the right choice of the moment for activating the pressing.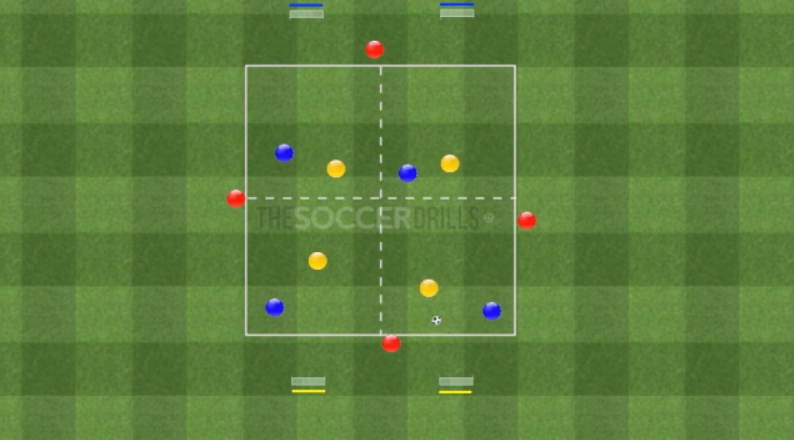 To practice the ball retention, the switch of the play, the speed of the game and the supports while we introduce different position game concepts will derive in a tactical learning for every player.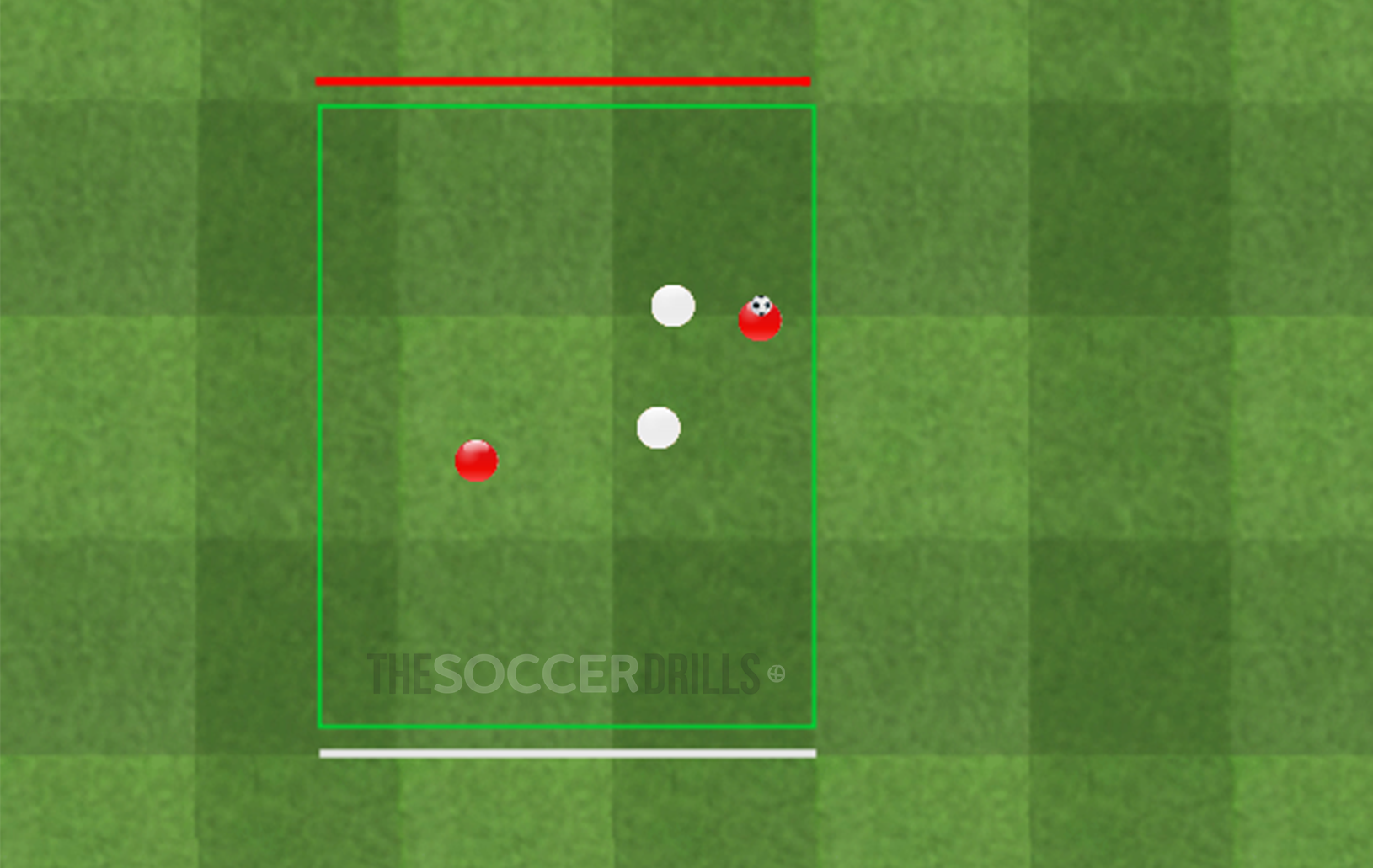 Individual challenges and basic offensive and defensive micro-associations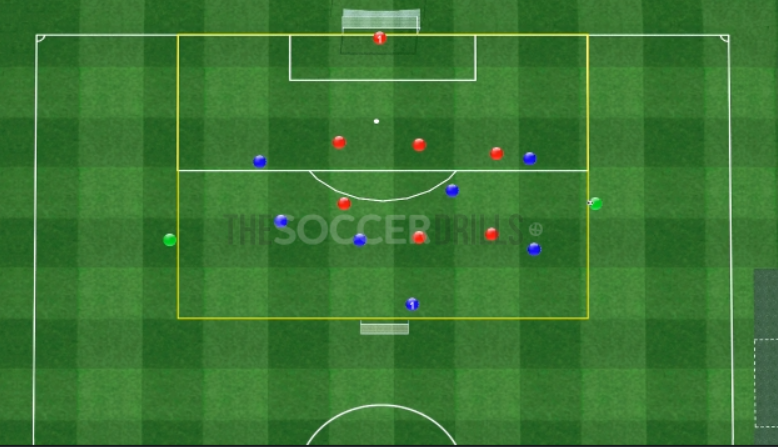 Either to advance in the game after winning the ball back or to avoid it are the objectives of a lot of styles of play. We will practice it in this intense drill in which we will make our players improve the transitions. The dimensions will be the double of the box.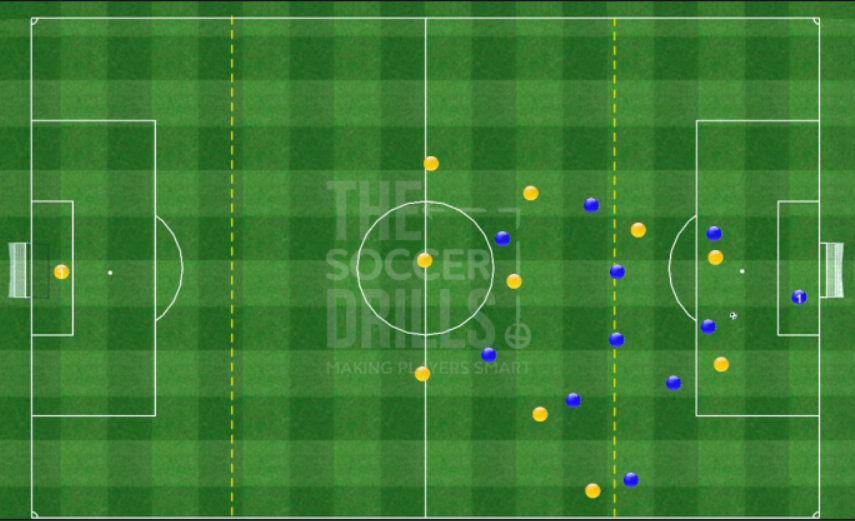 To get in the right shape to defend a through ball it is what is going to make our defenders to reach the ball before the forwards do. In this tactical defensive drill, we will face real game situations so the defenders learn how to get in the right shape. All of this in a press drill.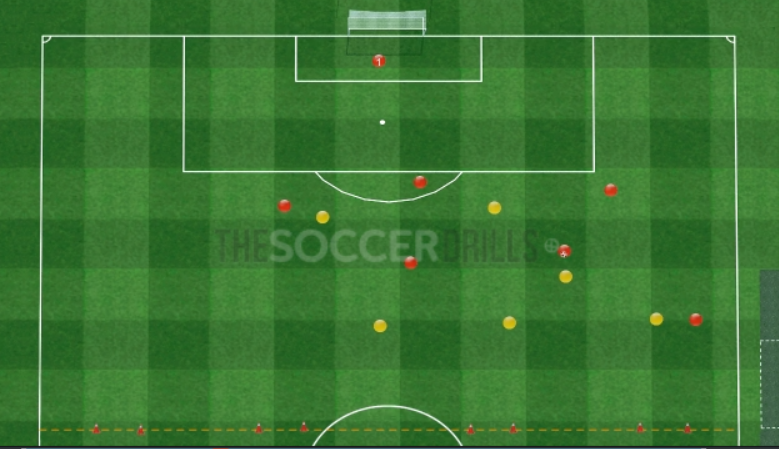 To make a right high pressure or a good game building, and practice it in a game oriented similar situation is very possible.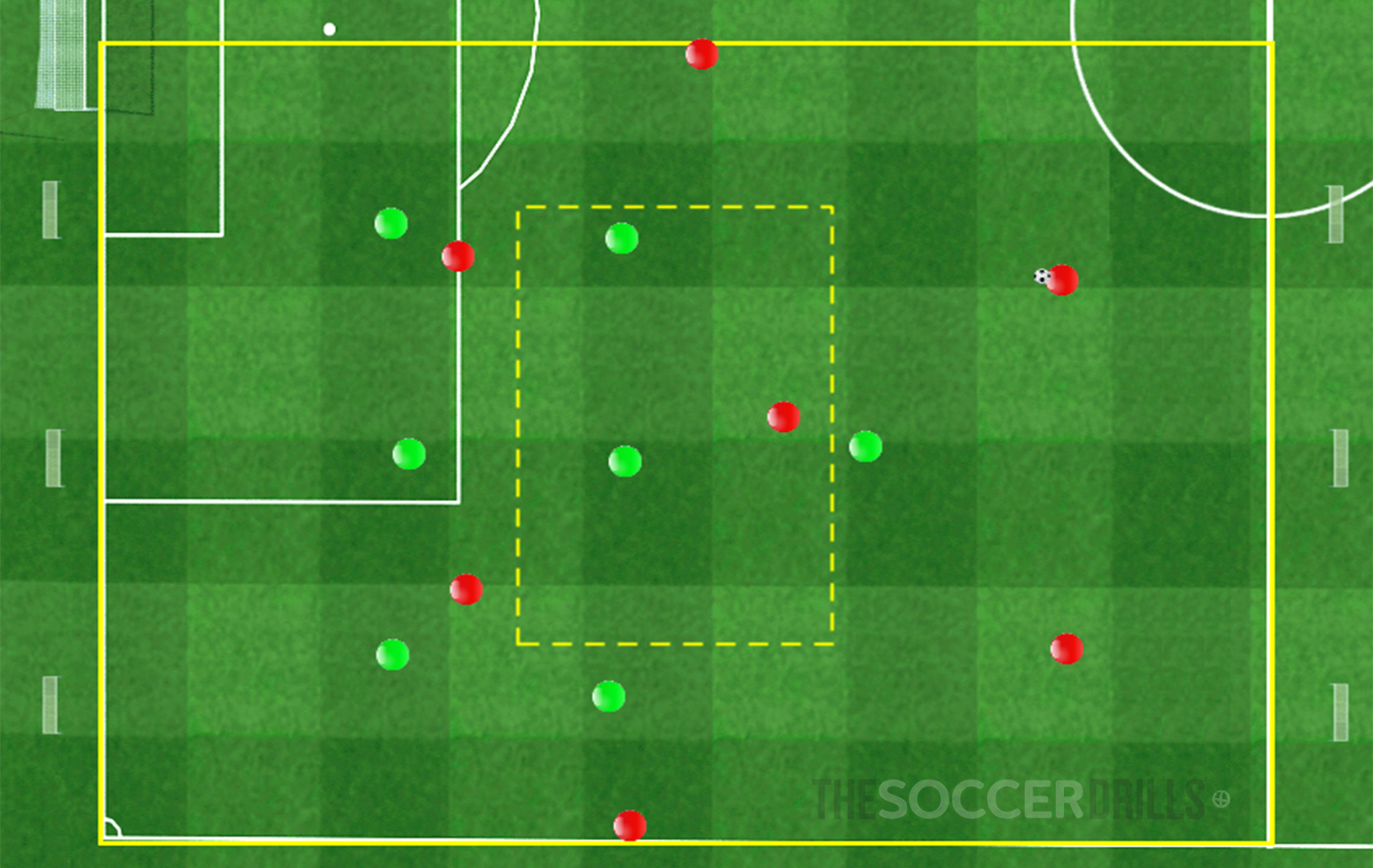 Is it easy to practice the counterattack? ¿Is it easy to defend teams that use the counterattack as a style of play? The counterattack could either be your most preferred playing system or not, but, your players need to know what to do when facing a team using counterattack.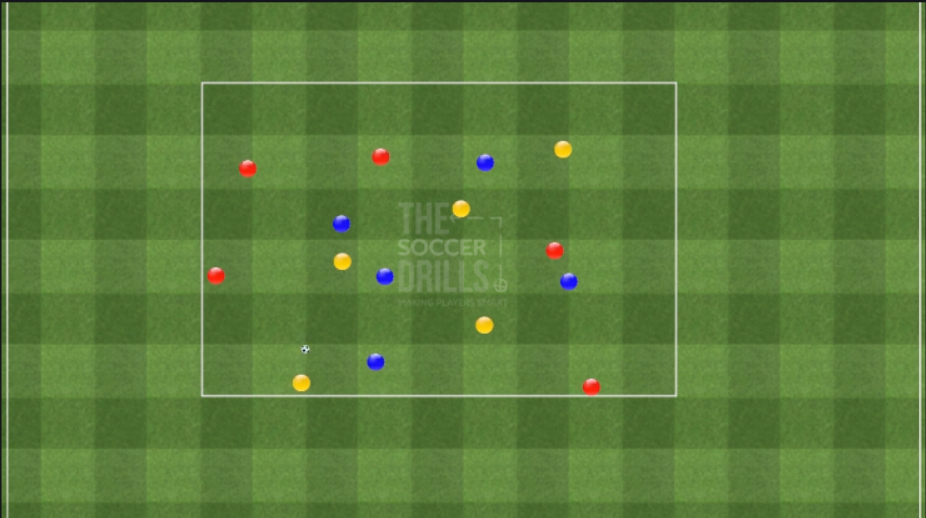 During the offensive transition, your team will will need to begin looking for width, permanent support from the players, a good communication etc. This offensive and defensive transition tactical drill will make your team improve this exact momentum of the game.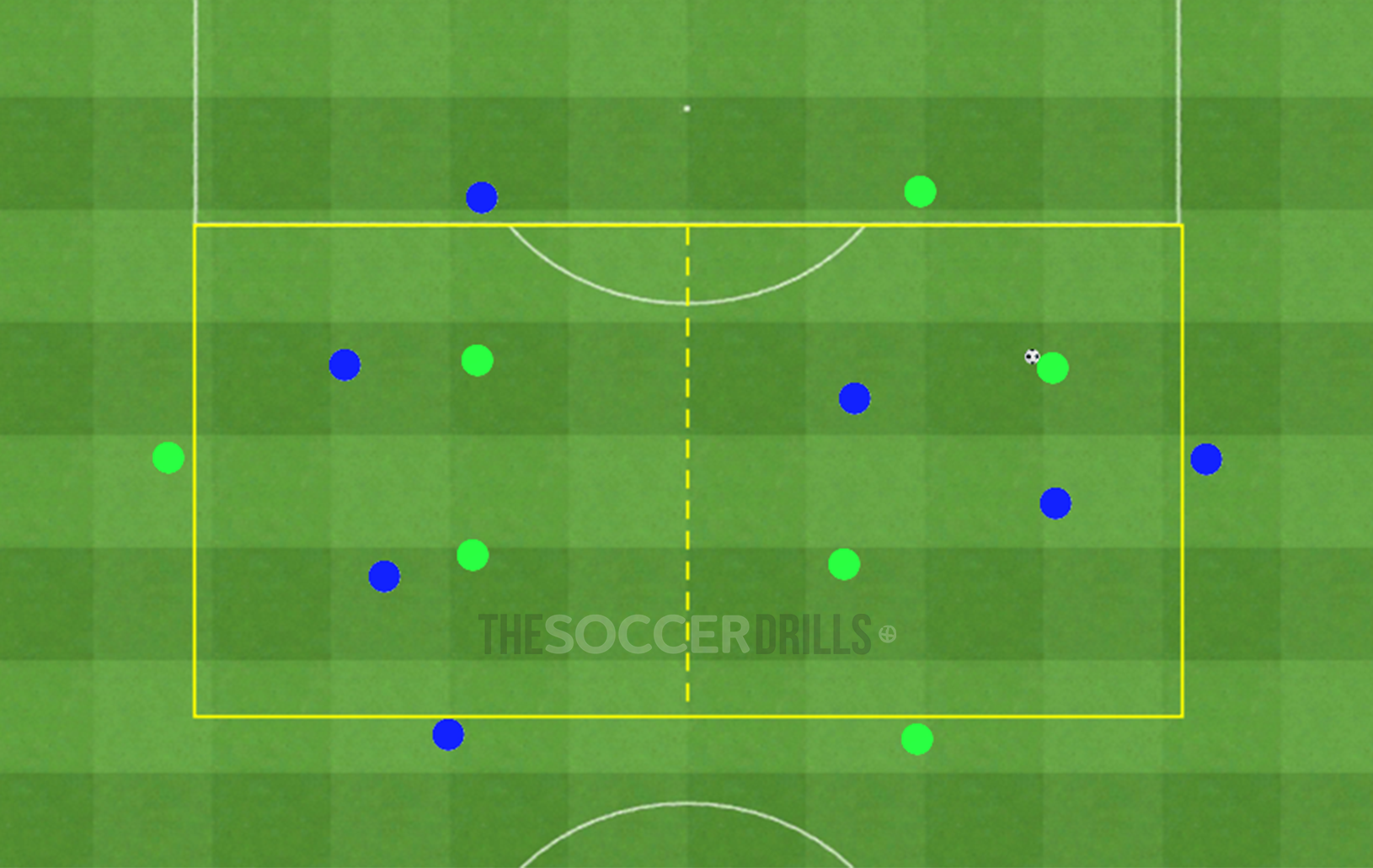 There are teams that, while they play they get out of shape constantly. With this drill you would be able to improve the offensive tactical balance.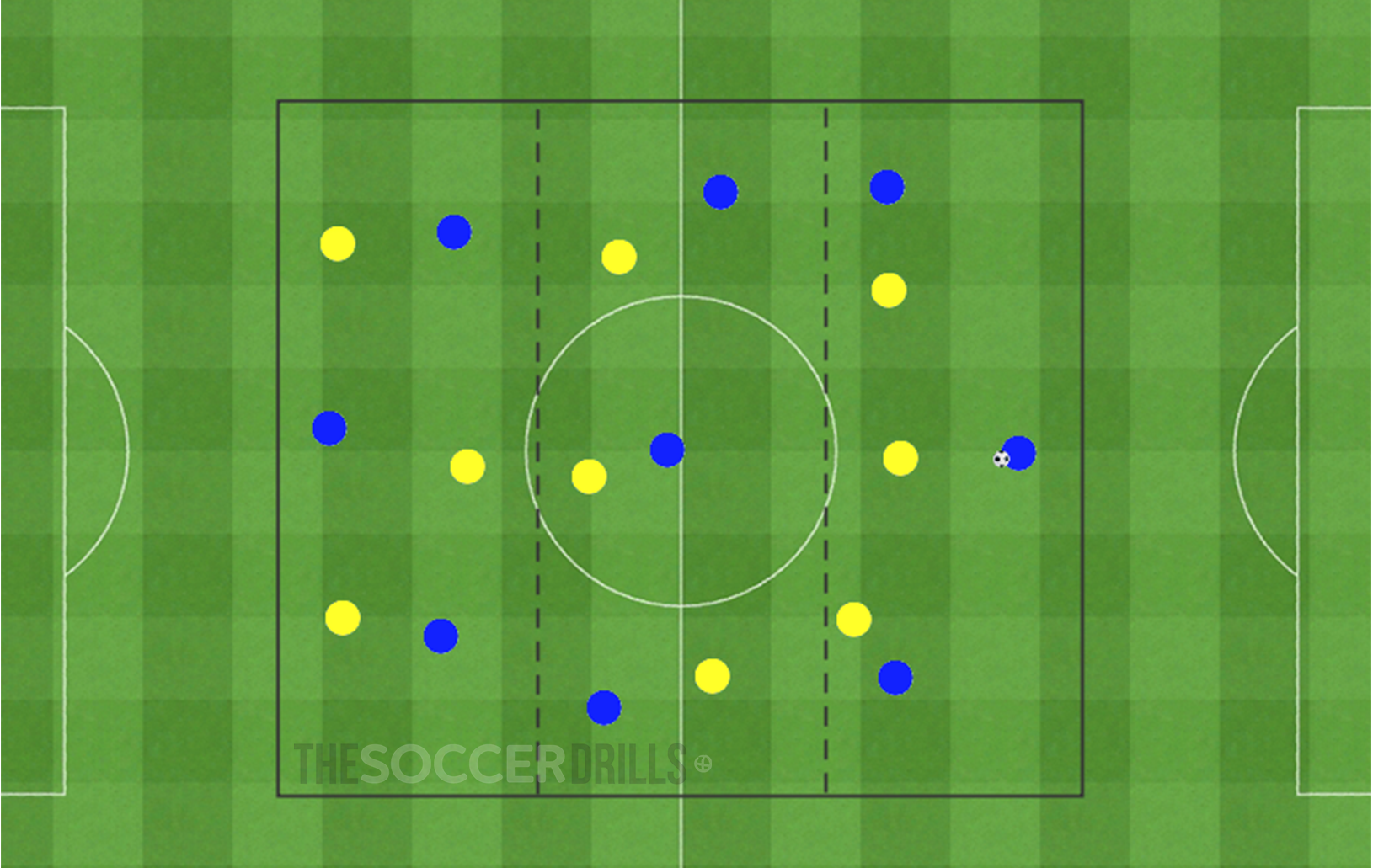 Tactical situation to improve the decision making about when to create a numeric superiority or when to keep being a support in an intermediate distance.