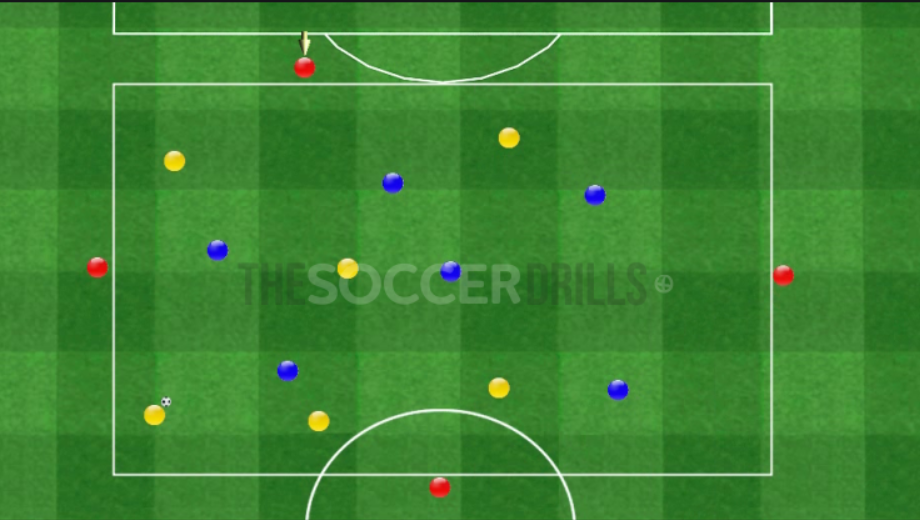 Ball retention, body orientation (One of Guardiola's biggest obsession) to receive the ball from the exterior neutral player who has advantage through the guided discovery learning method. The defensive anticipations will make the attackers be on the right body shape to retain the ball and switch the play.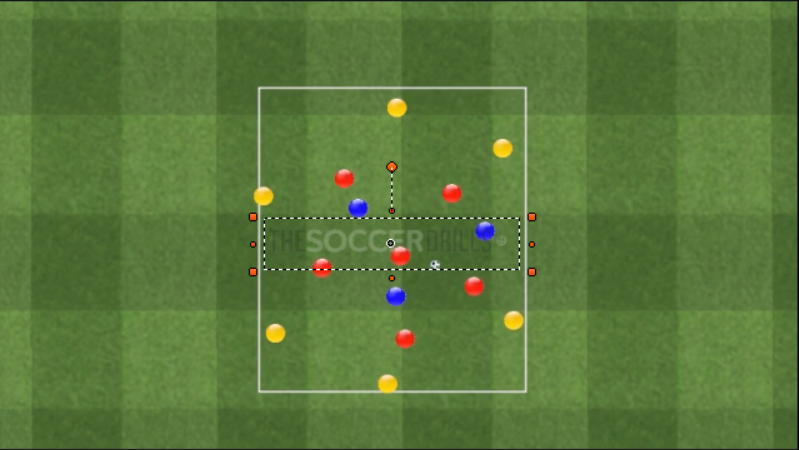 Decision making mental speed. Sometimes, the only thing we need to create a good offensive play is to move one meter or to turn 45 degrees. This is a drill in small spaces with a high tactical demand and a lot of decisions to make.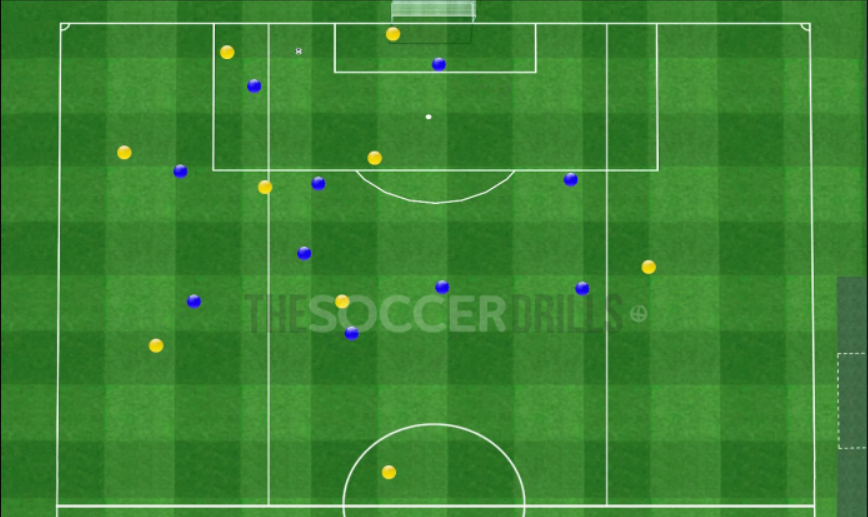 Tactical decisions so the team in possession of the ball achieves width when attacking and become more compact defensively fixing distances for coverages and defensive support.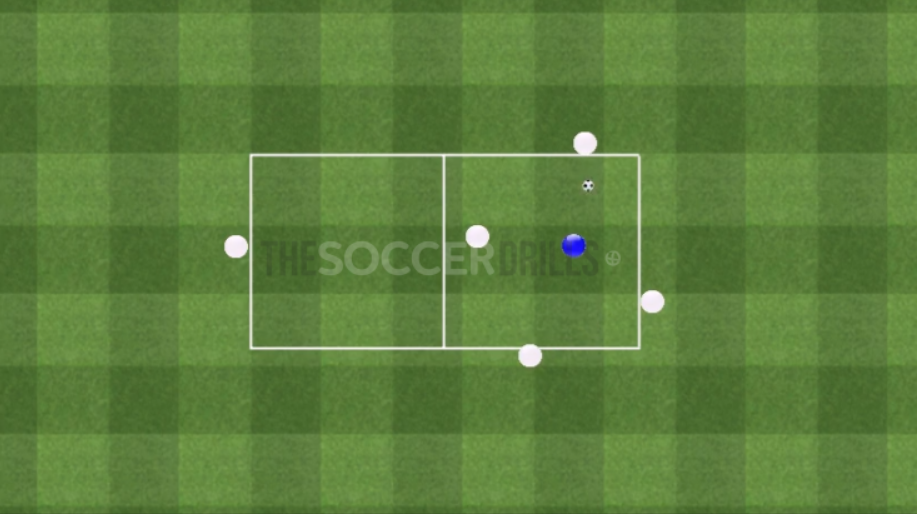 In this drill you will work on the change of pace, on passing the ball to attract de rivals and switching the play to the deliberated side and on choosing which the best moment for intercepting the ball is. All of these in a rondo that you can implement in U10 groups and older.
To play at a different pace depending on the zone of the field where we are at that moment, is a good way for making right decisions and read the game in a right way.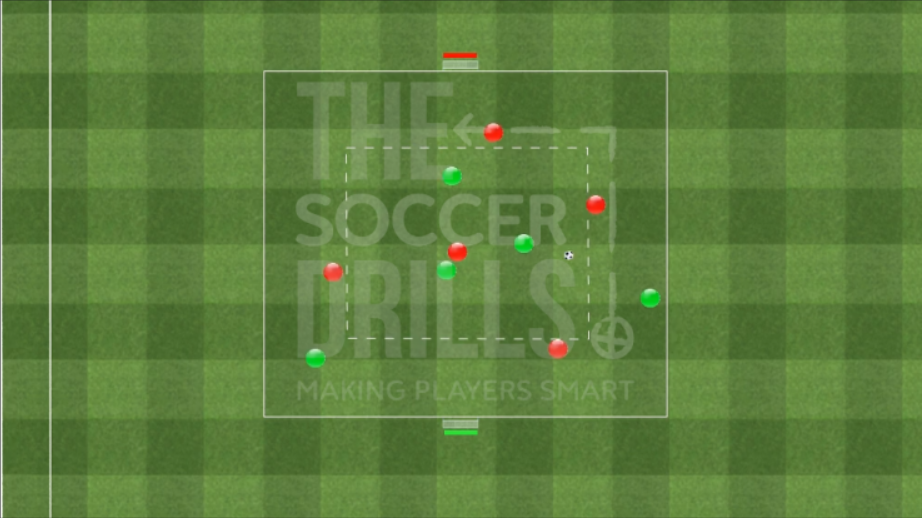 Offensive and defensive vigilances in a polarized drill (with orientation), in which we will be conditioning the game bearing in mind that we will then either lose the ball or win it back. With this, we will rise up the level of the offensive and defensive transition.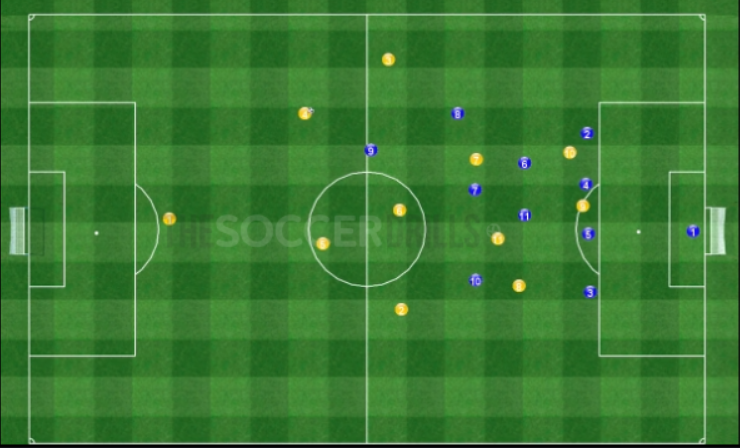 The ideal player is the one who manages either the offensive and defensive tactical situations. The direct attack looking for the second ball Is one of the parts of the game that the coaches need to know how to manage despite it might not be his most preferred part. As coaches, our objective has to be fo our players to learn as much as possible, not just only about what we like.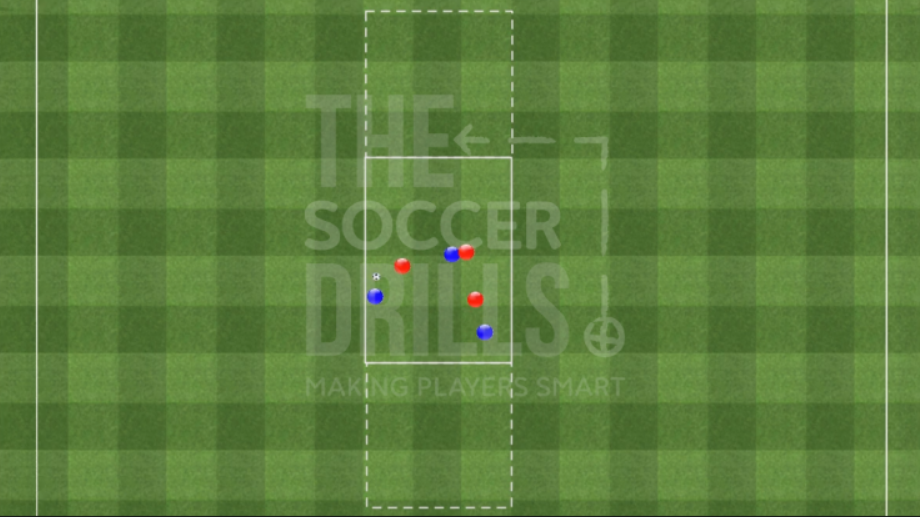 A partial structure to practice the defensive shape when facing a through ball. The attacking team will practice when the right moment is to make a run losing the markers.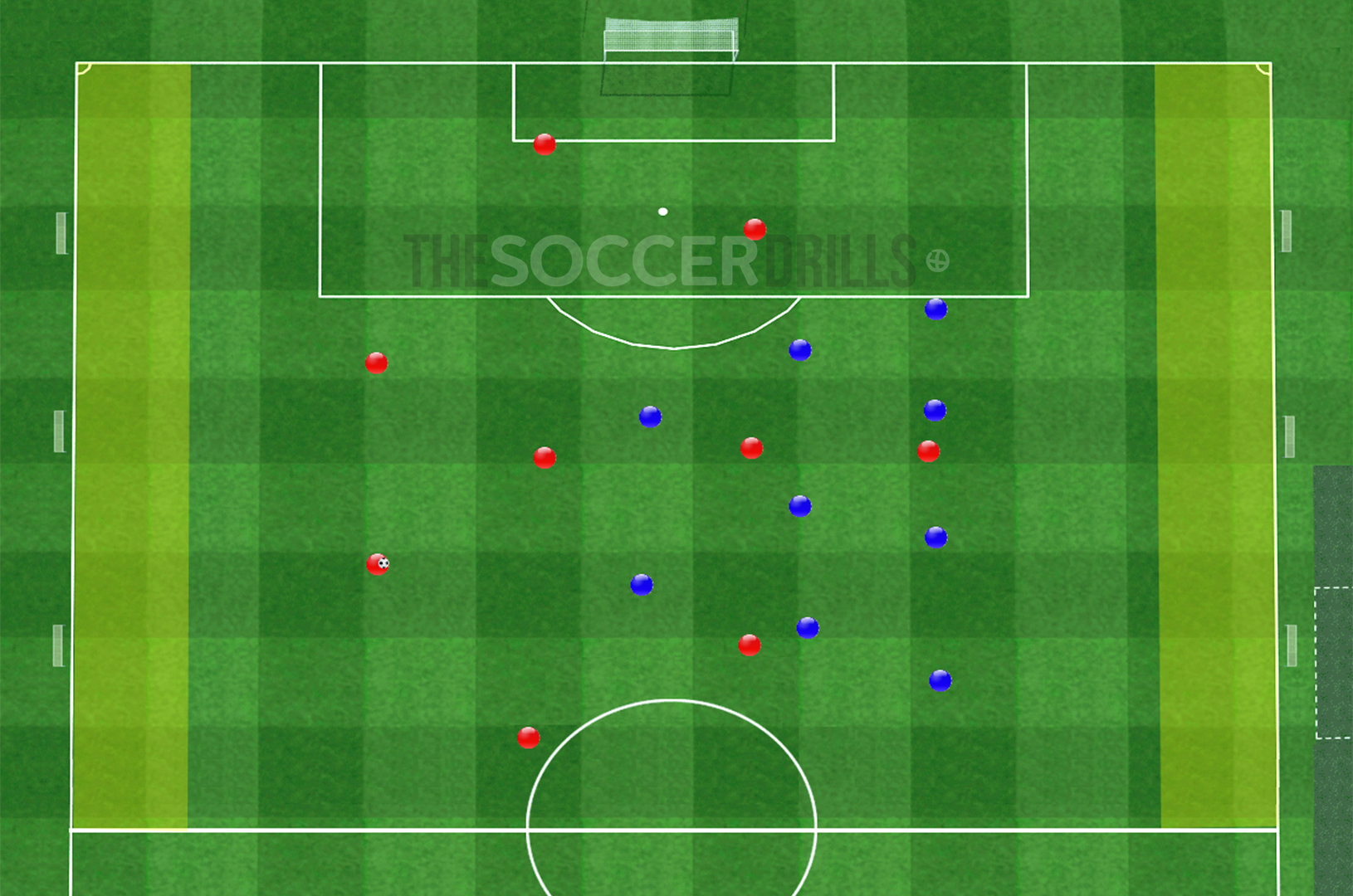 In this drill you have to set up a rule that will make your offensive players improve the runs for losing the defenders and will make the defensive players improve the vigilances and the individual marking.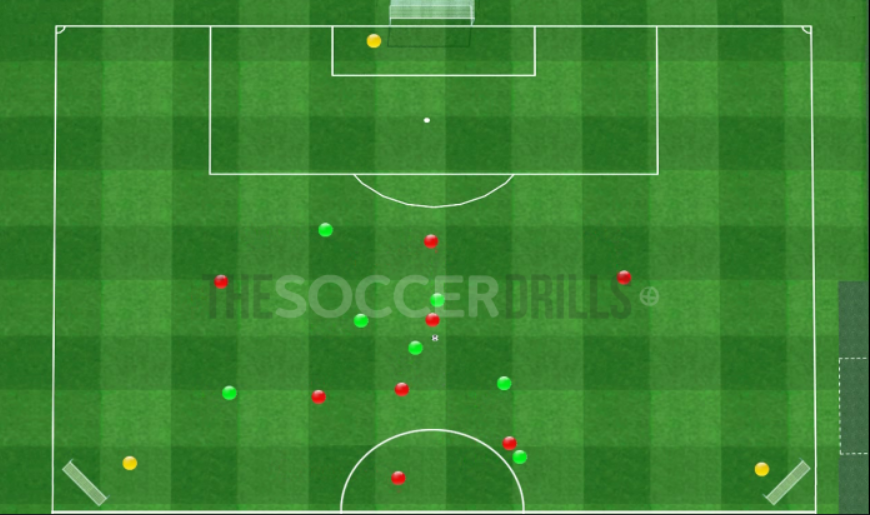 The defensive transition begins with the previous movements before we lose the ball. In this tactical transition drill, we will practice it together with the pressing after losing possession. The team that attacks practices the ball retention as the main tactical offensive objetive.