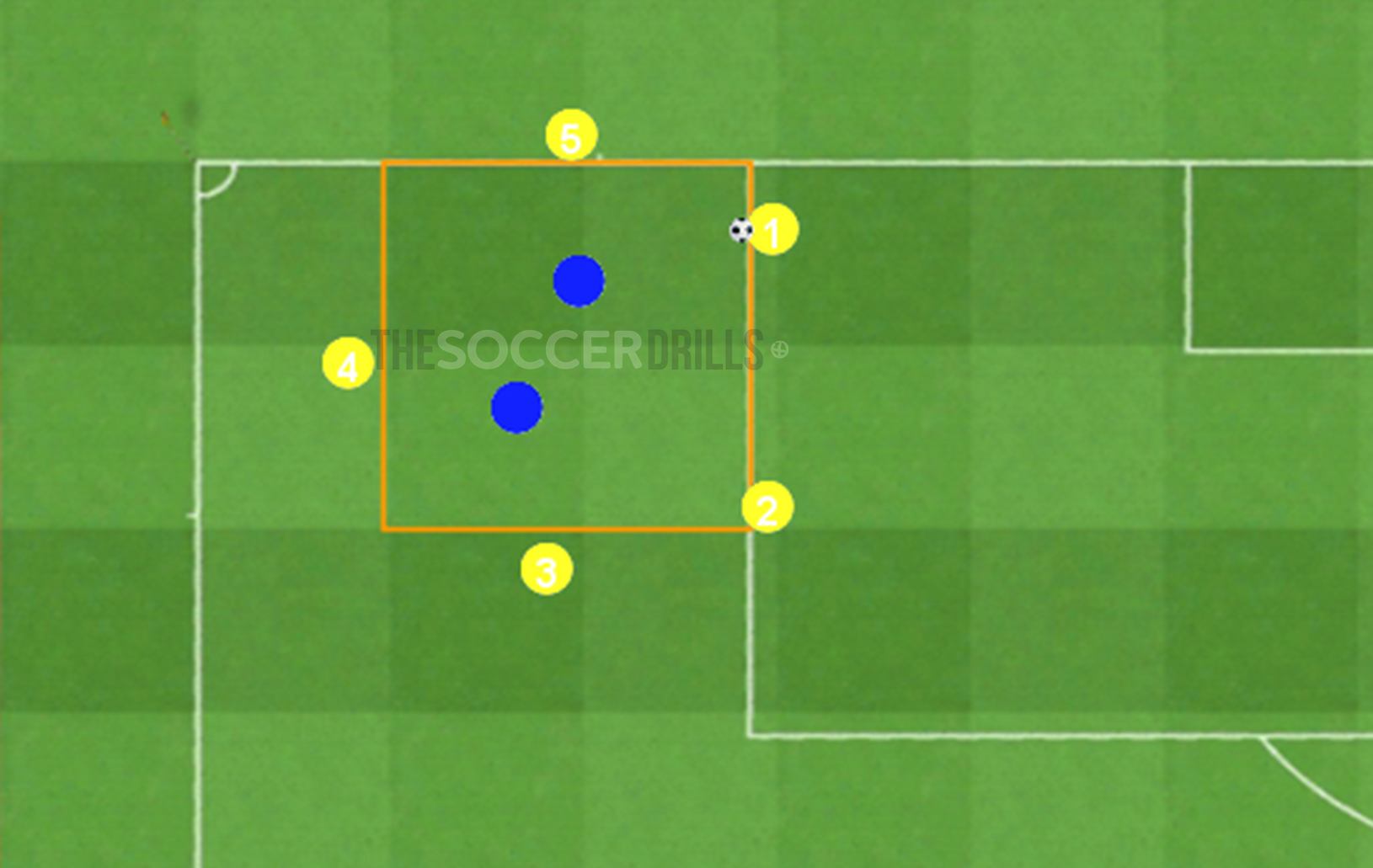 Do you know Liverpool's Henderson Rondo? It is an interesting conditioning in order to reach a maximum pressure from the first pass.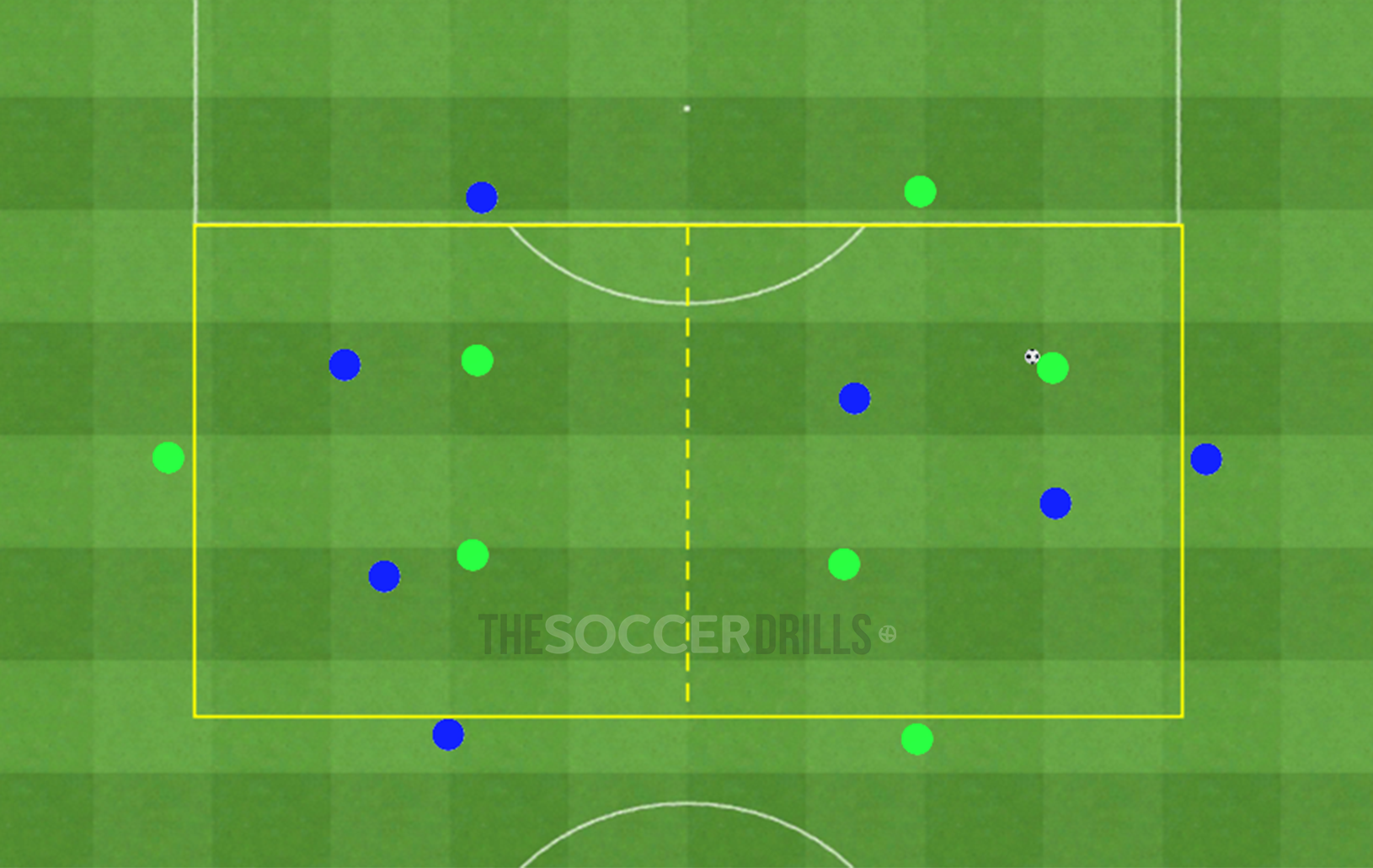 There are teams that, while they play they get out of shape constantly. With this drill you would be able to improve the offensive tactical balance.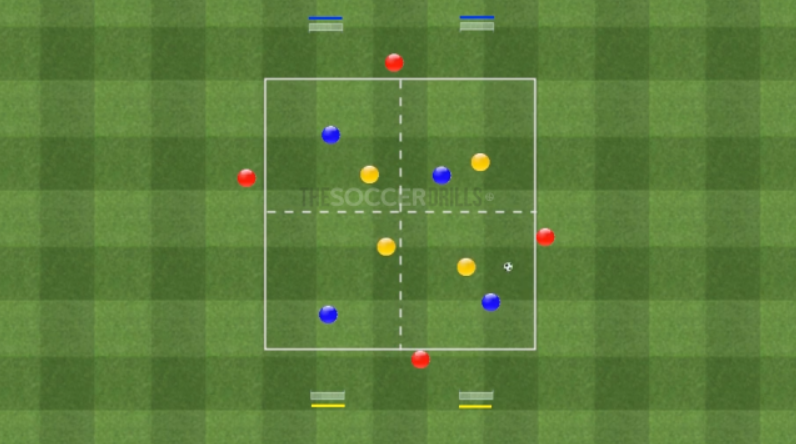 A tactical polarized drill based on the rational occupancy of the field. This is a good introduction to the position game for different playing systems.
A tactical drill of polarized transitions in order to make your players identify the risks depending on the zone they are playing. At the same time, we will train the ball retention trying to do it in the most high part of the field possible.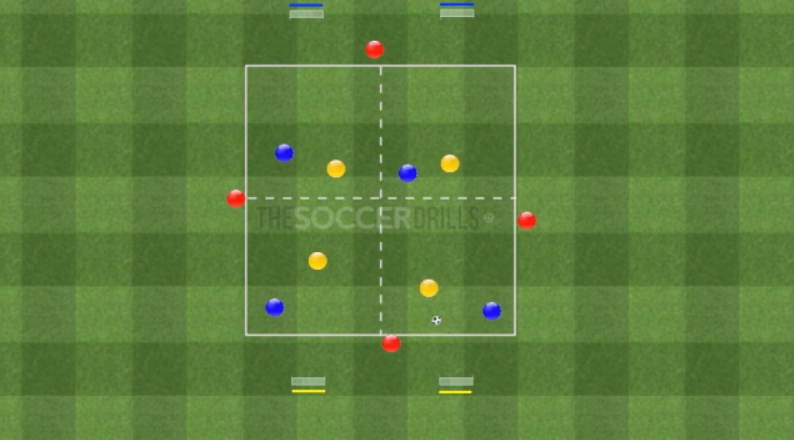 To practice the ball retention, the switch of the play, the speed of the game and the supports while we introduce different position game concepts will derive in a tactical learning for every player.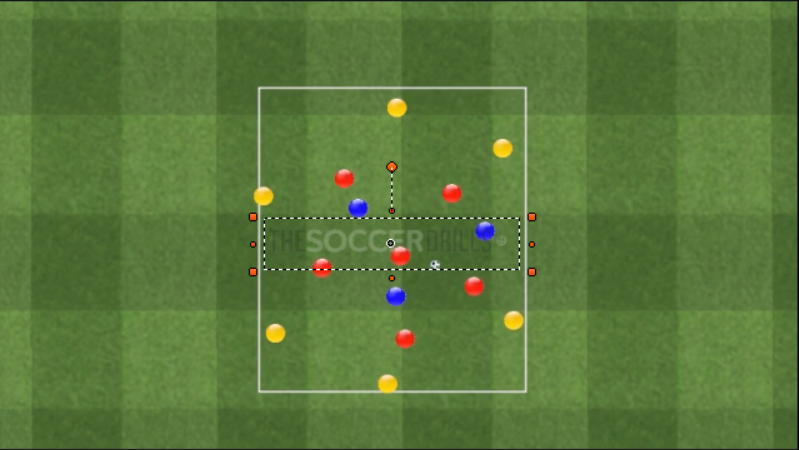 Decision making mental speed. Sometimes, the only thing we need to create a good offensive play is to move one meter or to turn 45 degrees. This is a drill in small spaces with a high tactical demand and a lot of decisions to make.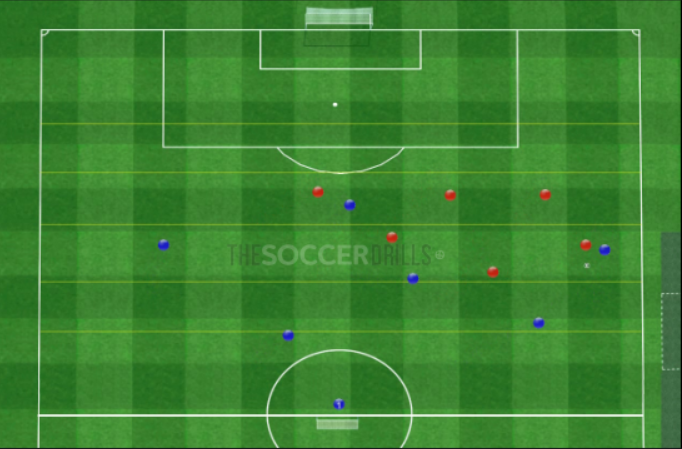 In every movement of the ball we do, the defensive situation changes. Did the ball go forward or backwards? Is the player on the ball pressed? Does he have options to pass the ball to a free player? These are some of the several decisions that we have to practice.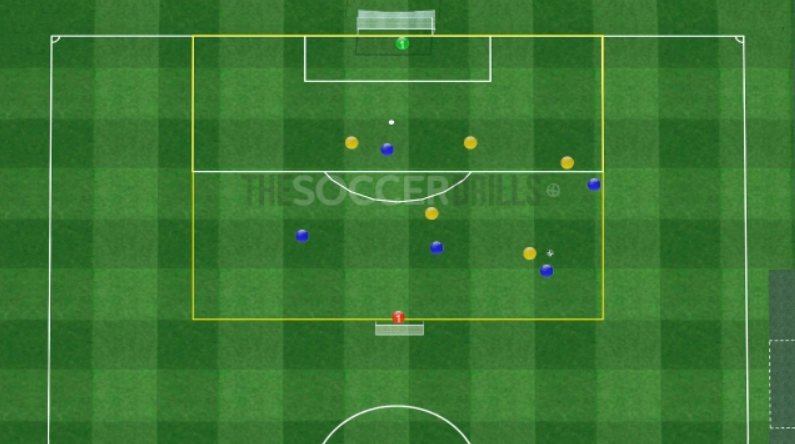 A drill with the double of the box as the dimensions. We will put rules to reward the high press and the press after losing possession. At the same time we will work on how we would be able to overcome these two situations to achieve a good position for finishing.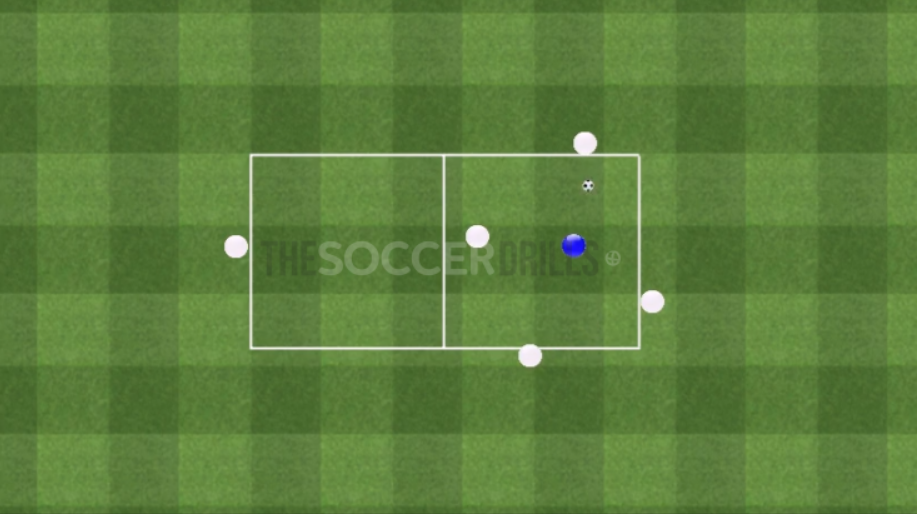 In this drill you will work on the change of pace, on passing the ball to attract de rivals and switching the play to the deliberated side and on choosing which the best moment for intercepting the ball is. All of these in a rondo that you can implement in U10 groups and older.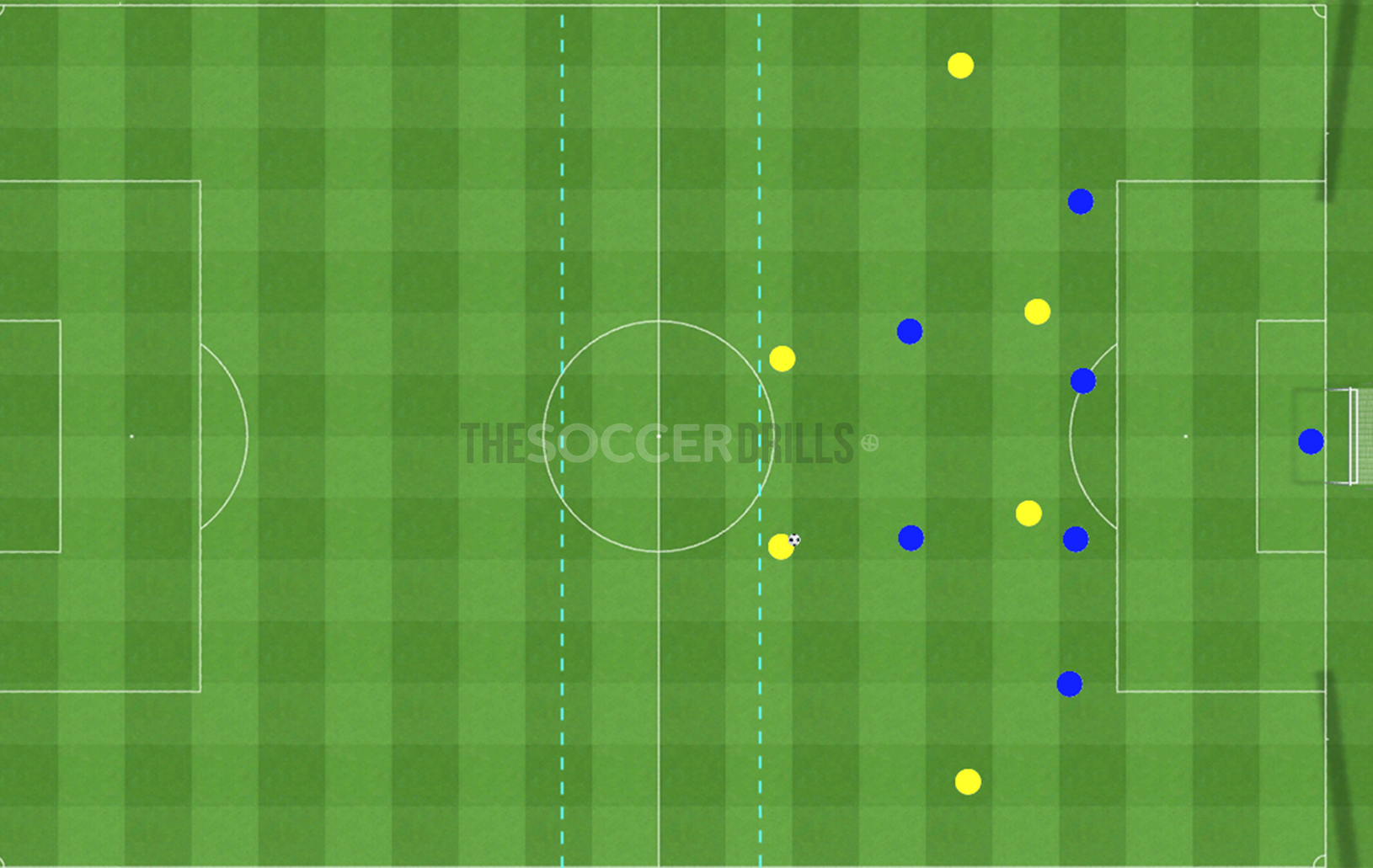 When we win the ball back when defending a team which presses us after losing the ball, we will need to connect with the free man playing behind the rivals' back.