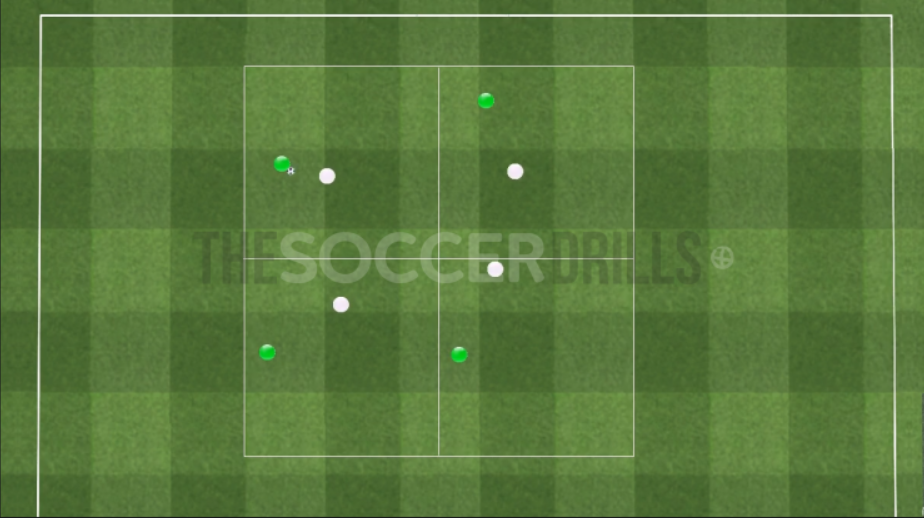 A tactical drill in which the players have to pass the ball to each other trying to gain offensive timing in order to attract the rival and then play the ball to mid-distance players or to the ones who are far away from the ball.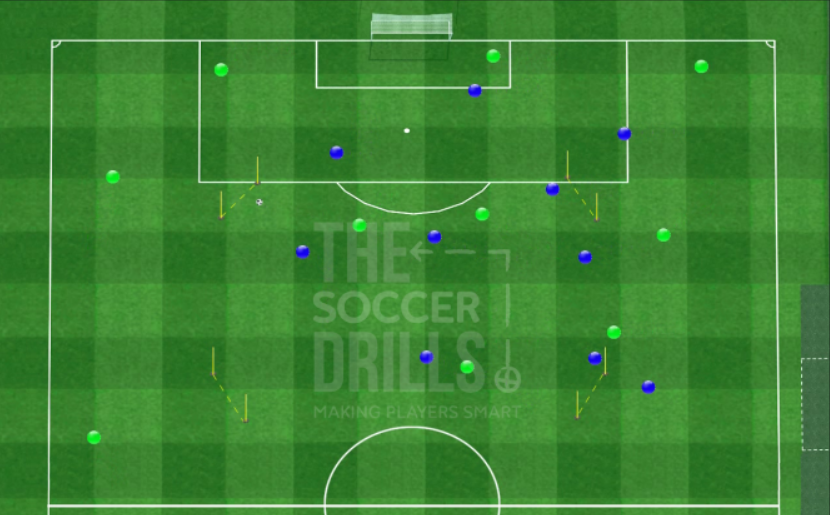 The inside-outside alternation in the game is key. With this tactical drill we will first play the ball inside by passing the ball into the middle to then pass the ball outside, attracting the defenders and switch the play finding the free space in the other side.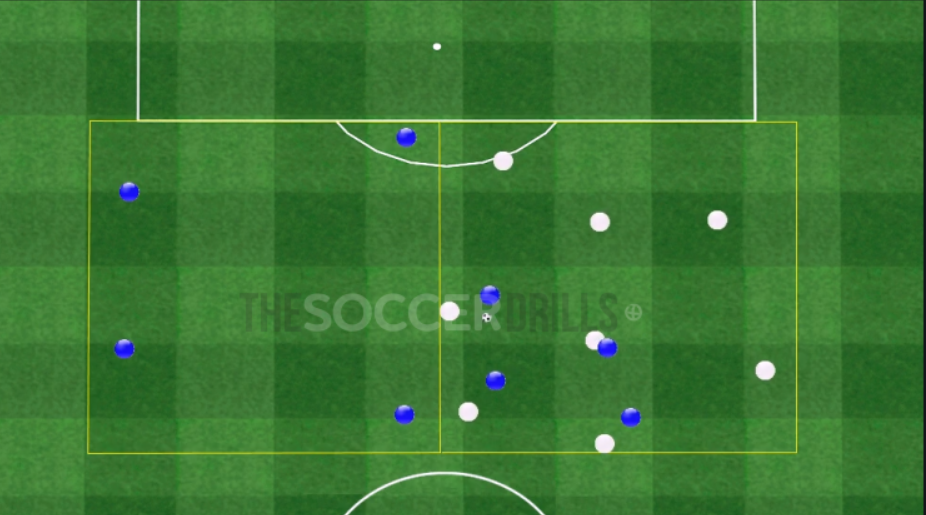 At the beginning of the offensive transitions, just after getting the ball back, we should play quick and simple in order to bring the ball to the empty spaces. In this drill we will be faced to different situations similar to game situations.
A tactical rondo to find third man and free man situations. At the same time we will practice the coordination of the defensive pressure, the coverages and the defensive delay.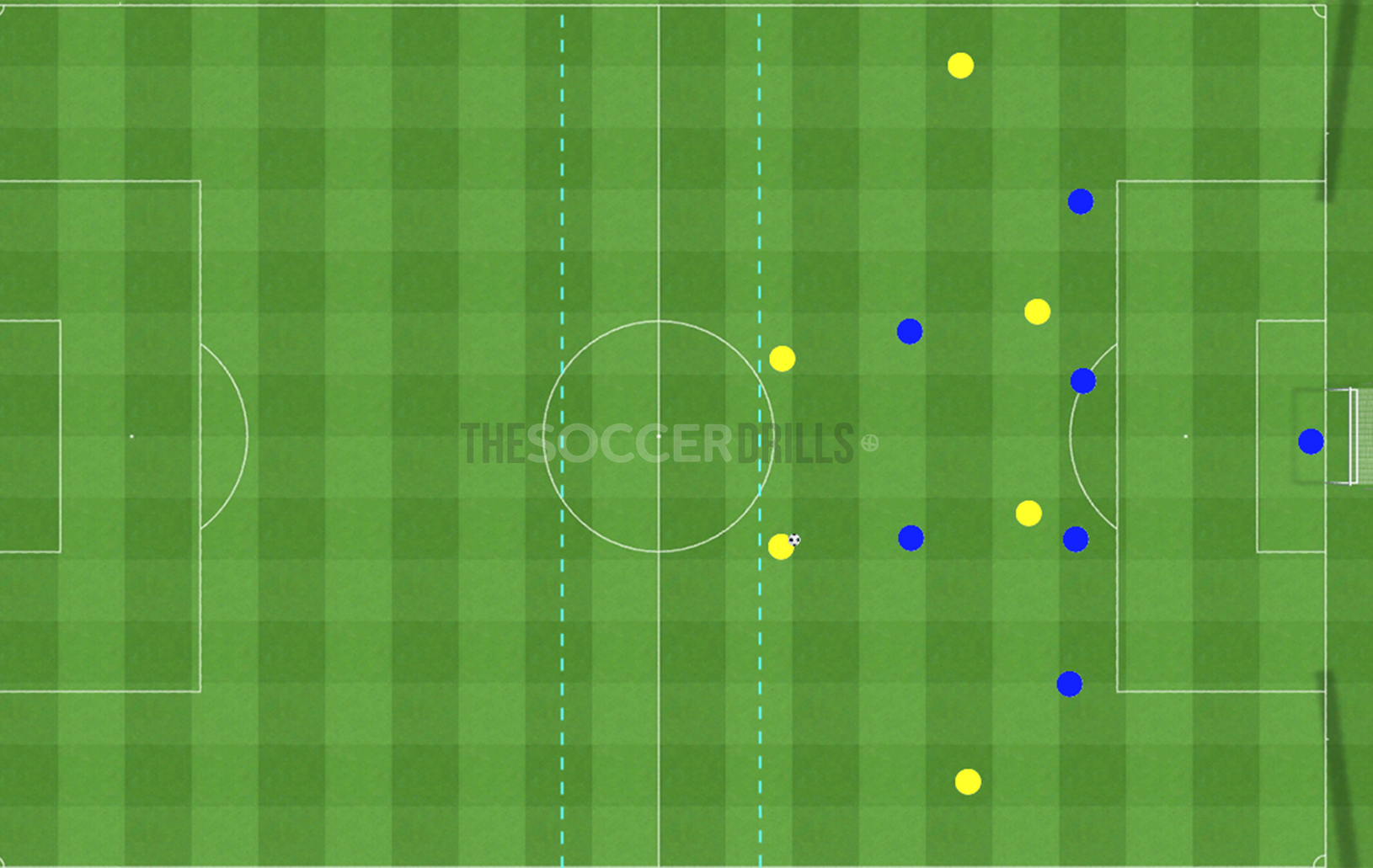 When we win the ball back when defending a team which presses us after losing the ball, we will need to connect with the free man playing behind the rivals' back.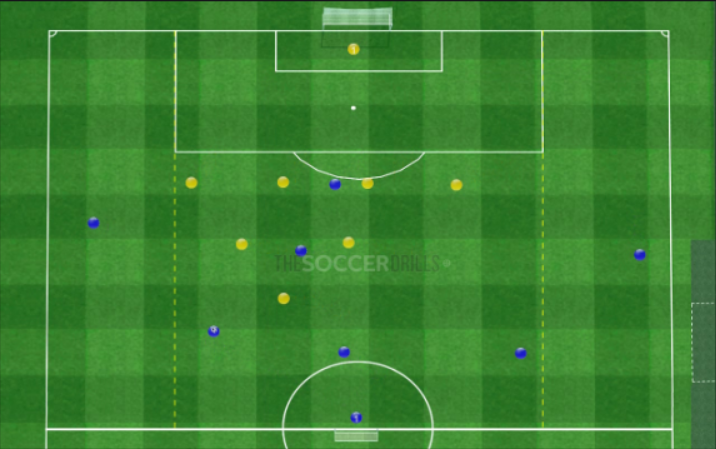 We will practice ball conservation, width, game pace, change of pace, shifting, pressing, coverages and defensive coordination, all at the same time.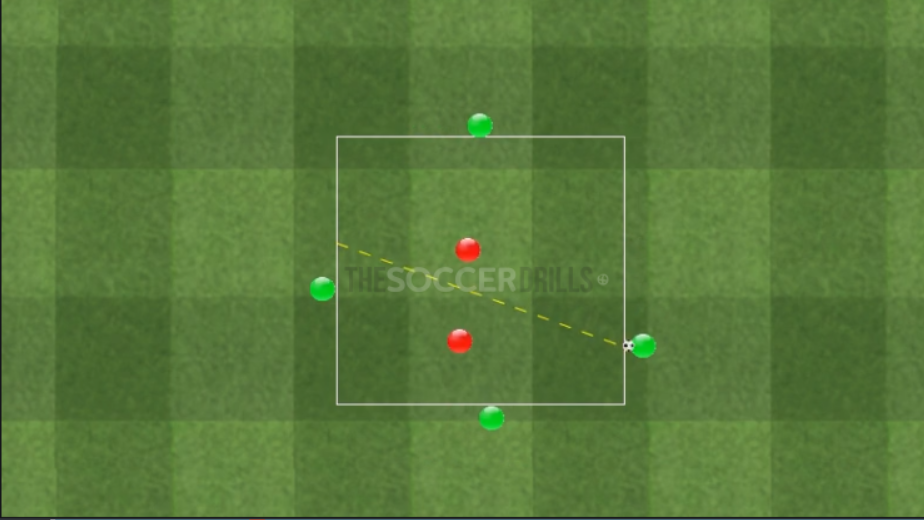 A tactical rondo in which you are not only going to work on offensive aspects but also on coverages, closing passing lines, interior passing defense, defensive delay and the right choice of the moment for activating the pressing.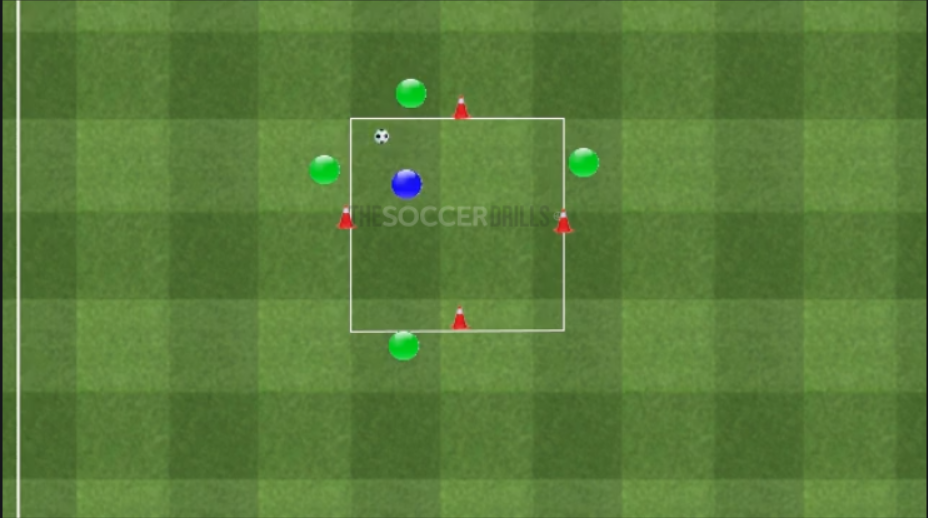 If our players, in an offensive situation, are capable of deciding whether to speed the game up or to delay it, it is one of the keys for a smart offensive football.
One of the most important things when making a run to lose the defender and finishing is the right moment for making the run. With a simple rule, you will make your offensive players identify that moment in a drill which recreates a real situation.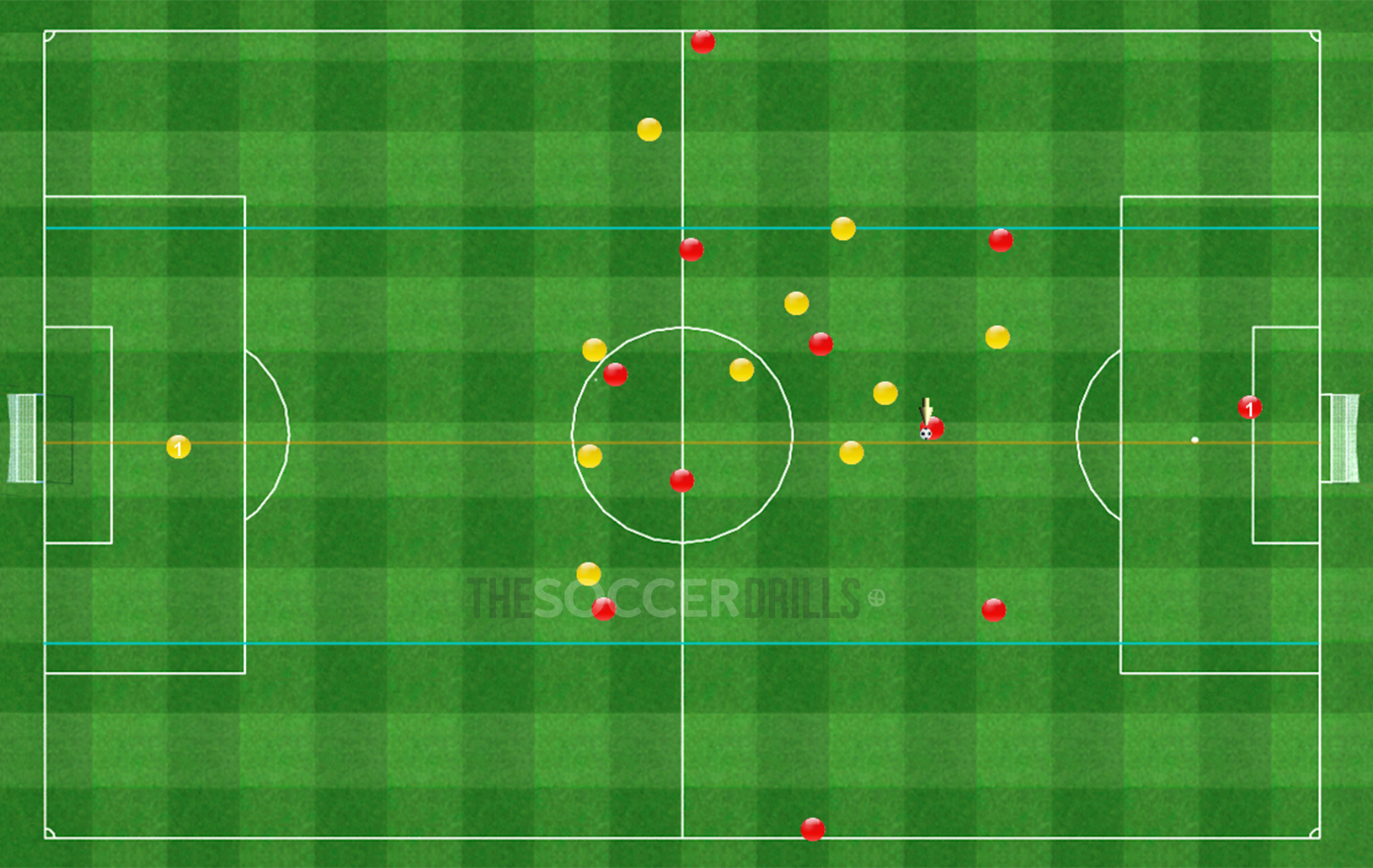 A good pressing and a defensive balance against the position game (Sarri, Guardiola, Nagelsman), with a rule which will make the offensive players to choose the right position in order to fix the defenders.