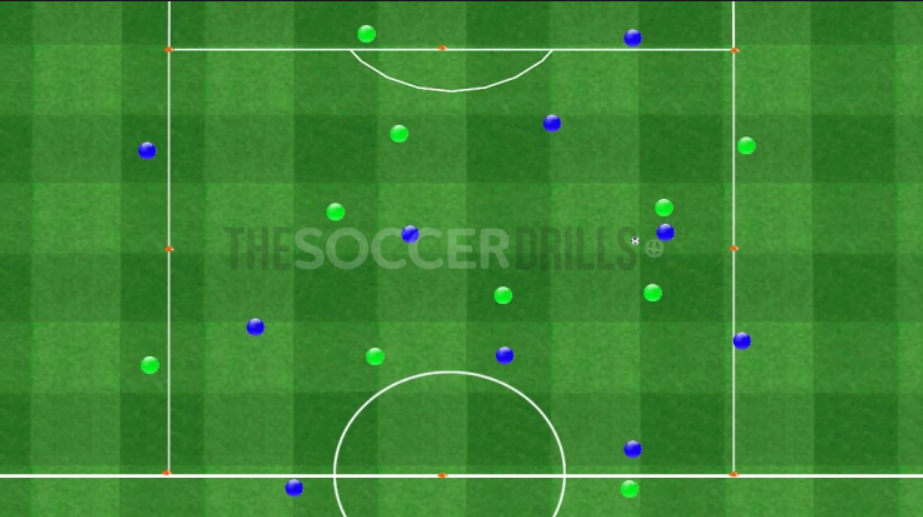 When in an offensive transition, whether to progress quickly or to look for support to start a combinative attack is an important choice that has to be practiced.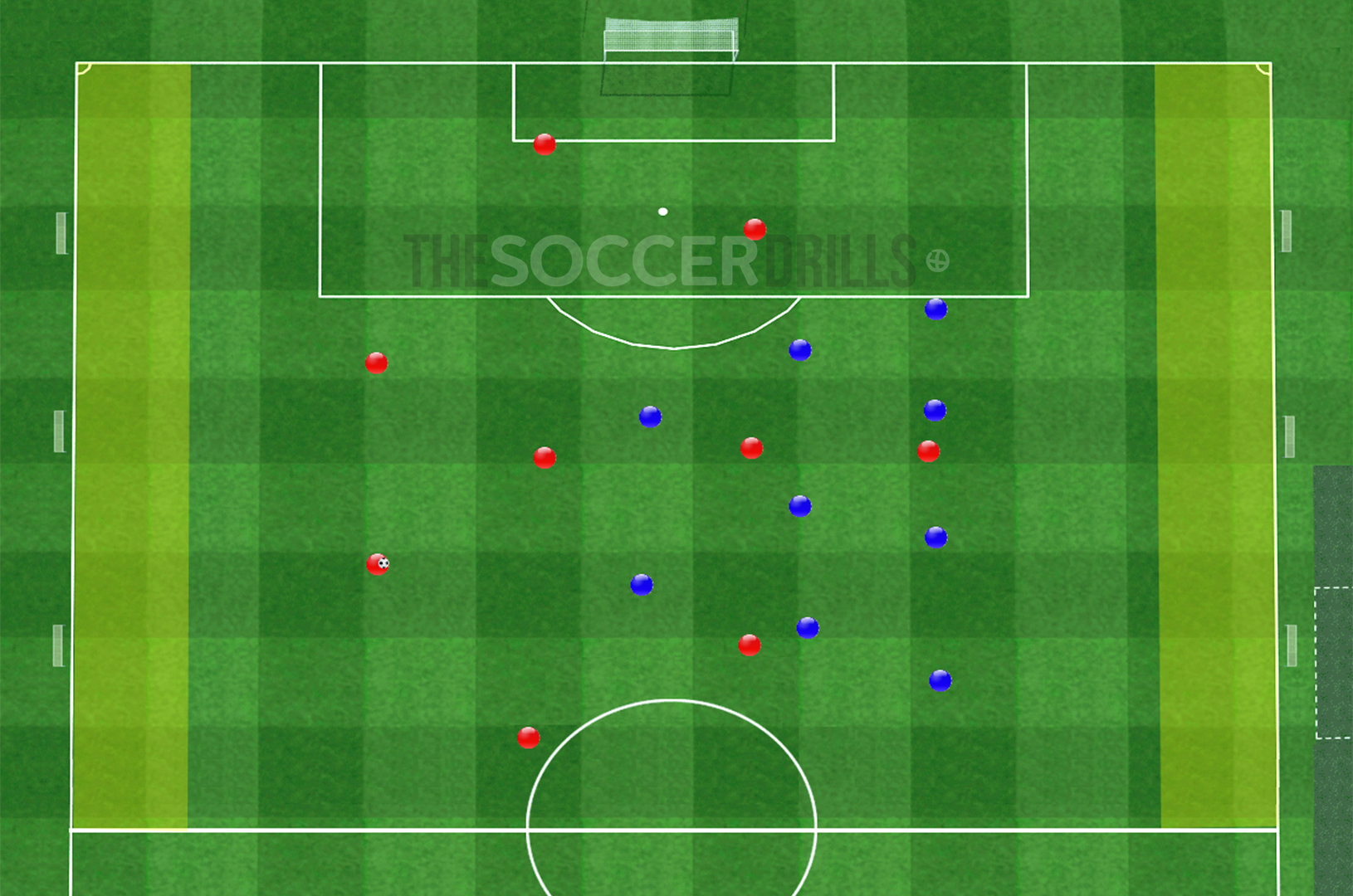 In this drill you have to set up a rule that will make your offensive players improve the runs for losing the defenders and will make the defensive players improve the vigilances and the individual marking.
To play at a different pace depending on the zone of the field where we are at that moment, is a good way for making right decisions and read the game in a right way.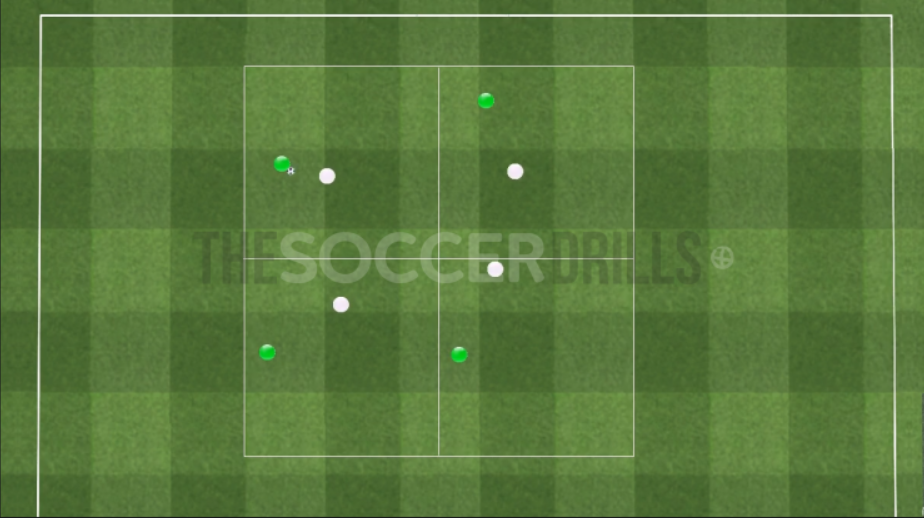 A tactical drill in which the players have to pass the ball to each other trying to gain offensive timing in order to attract the rival and then play the ball to mid-distance players or to the ones who are far away from the ball.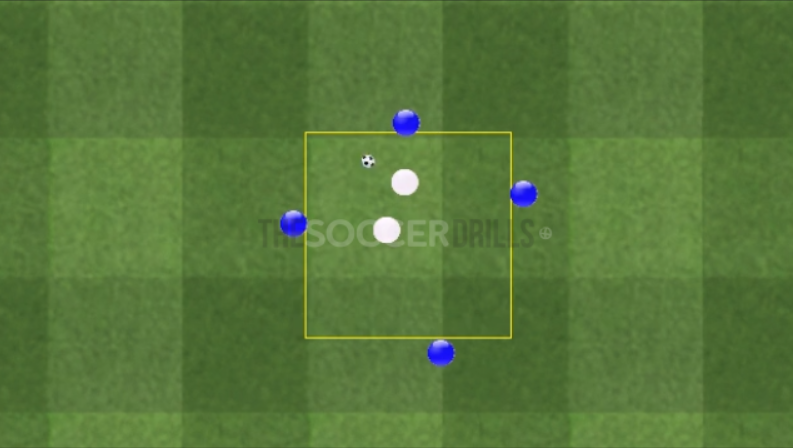 Tactical rondos with a high demand of defensive concepts. If your defenders in the rondos do not delay, they are learning how to not delay the opponents attack in the games.
To occupy the field rationally is one of the main objectives of the coaches at early ages. This is a good introduction to the position game for different playing systems.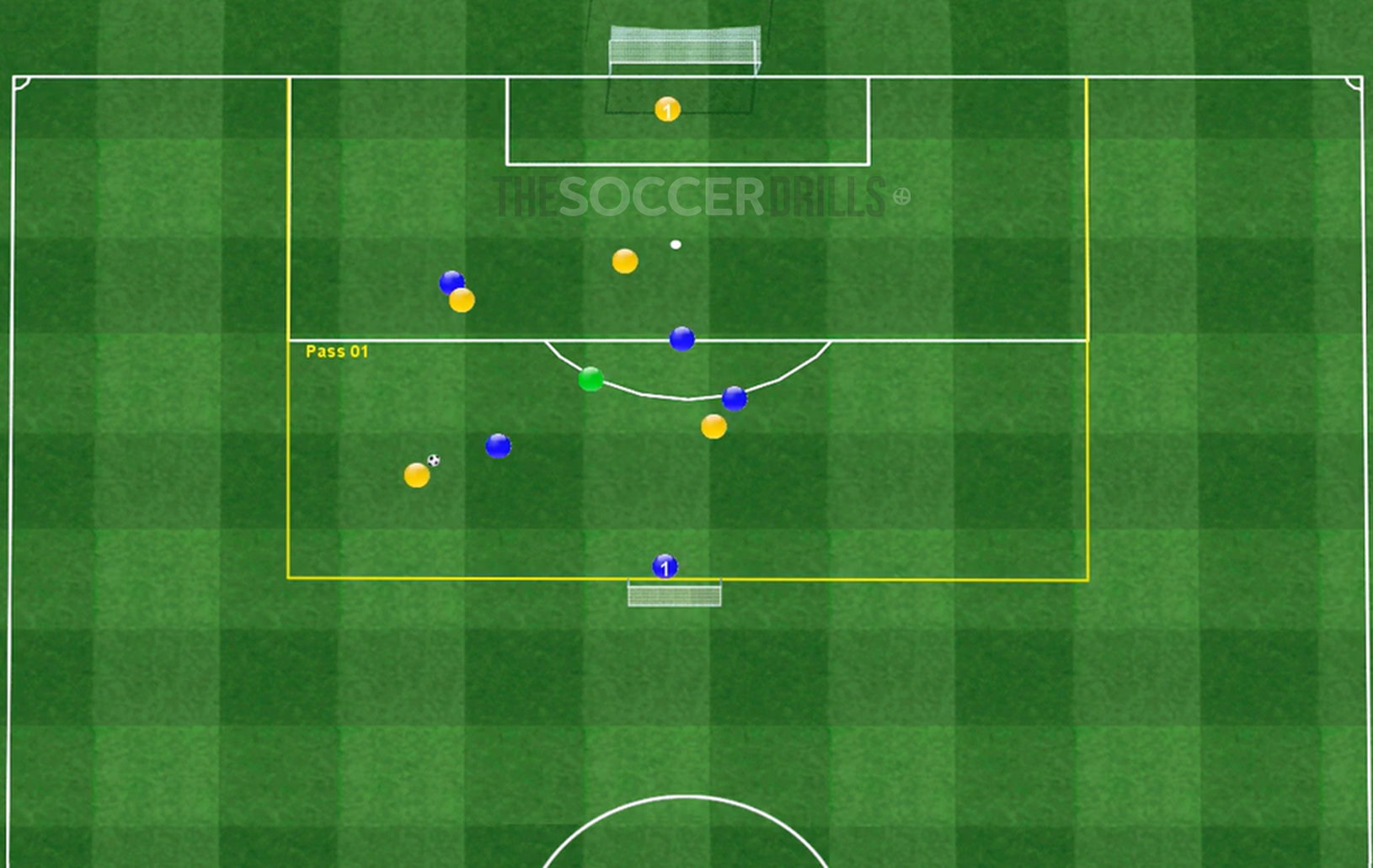 We adapt a rondo in order to practice the use of the third man and the free man as a microstructure to advance in the game.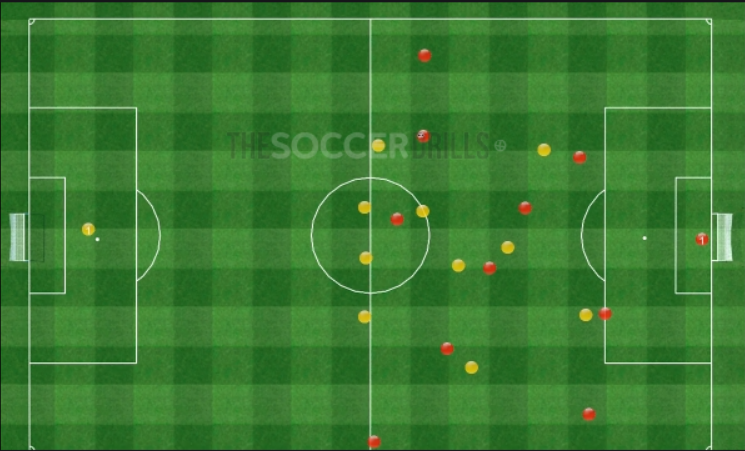 We need some confidence in order to start a combinative building attack. To improve it, we will need to make right and wrong decisions and learn from them. In this easy drill we will be able to improve that confidence.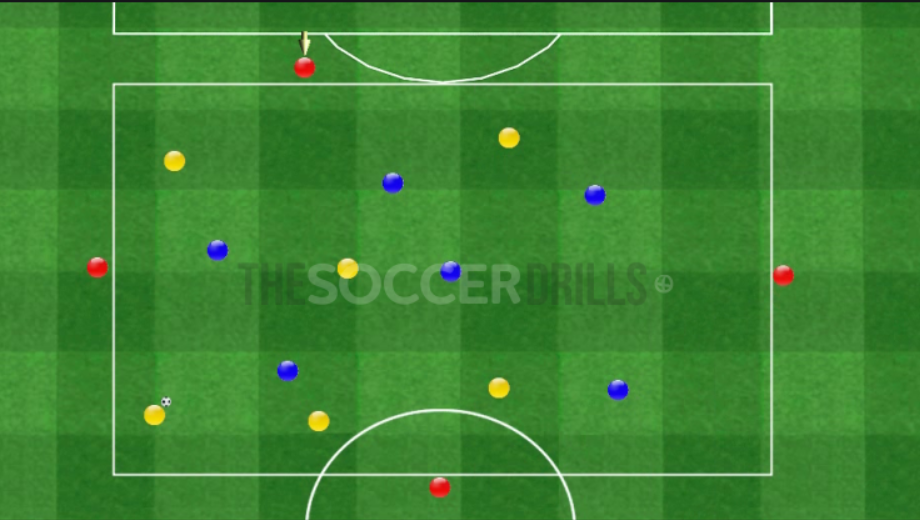 Ball retention, body orientation (One of Guardiola's biggest obsession) to receive the ball from the exterior neutral player who has advantage through the guided discovery learning method. The defensive anticipations will make the attackers be on the right body shape to retain the ball and switch the play.
To attack a team that has already came back in shape and uses the counterattack as their way of attacking. High level of learning in vigilances and in offensive and defensive transitions.