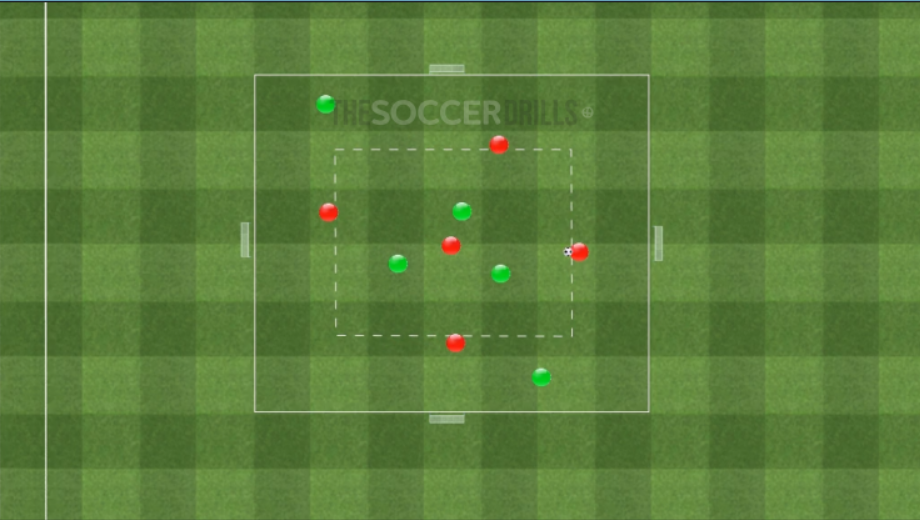 To do defensive vigilances, it is going to make your team achieve a higher level of tactical intelligence. In this drill we will work on the defensive and offensive vigilances, the defensive and offensive transition and the pressing after losing possession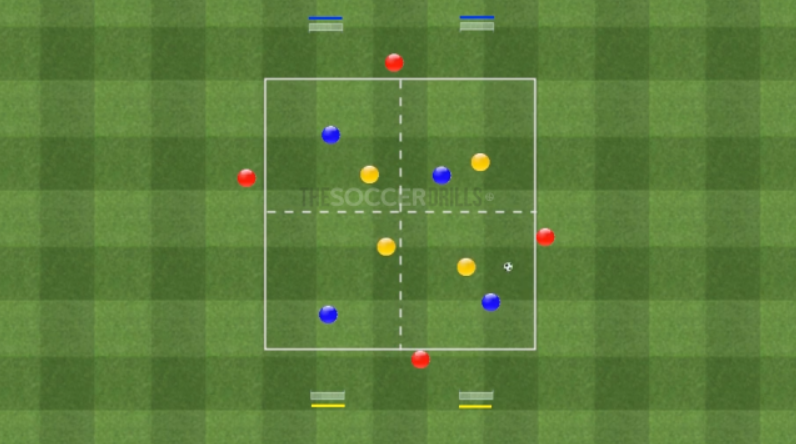 A tactical polarized drill based on the rational occupancy of the field. This is a good introduction to the position game for different playing systems.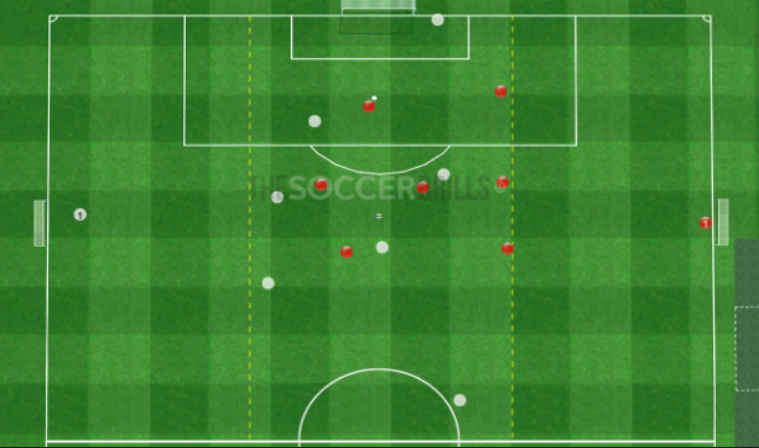 There are defensive and offensive concepts which will be easy to practice in whole. A simple provoking rule will help your team practice these two concepts.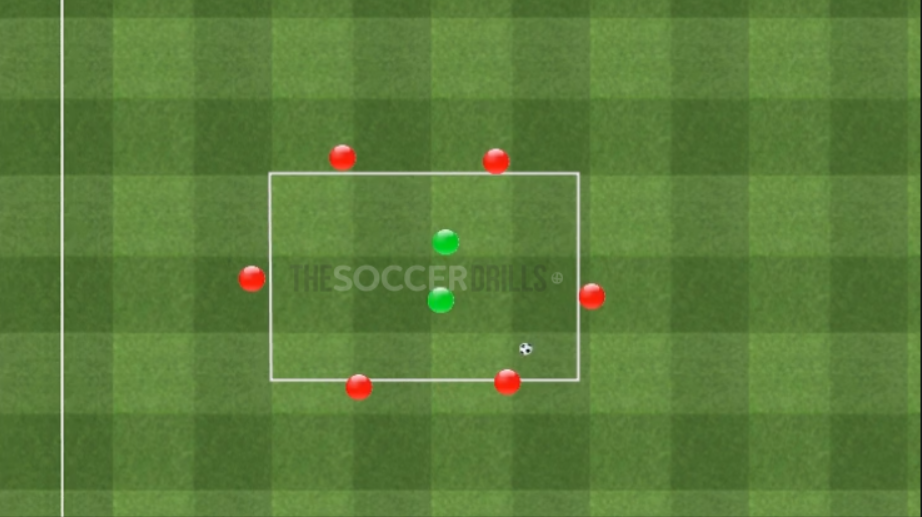 In this drill, the offensive players will win two points if they repeat the same pass in order to attract the defenders first so they can pass it then to the free farther players. The defenders will have to be coordinated to do the pressing choosing the right moment to do it. These tactical momentums are key and they will appear many times in the real game.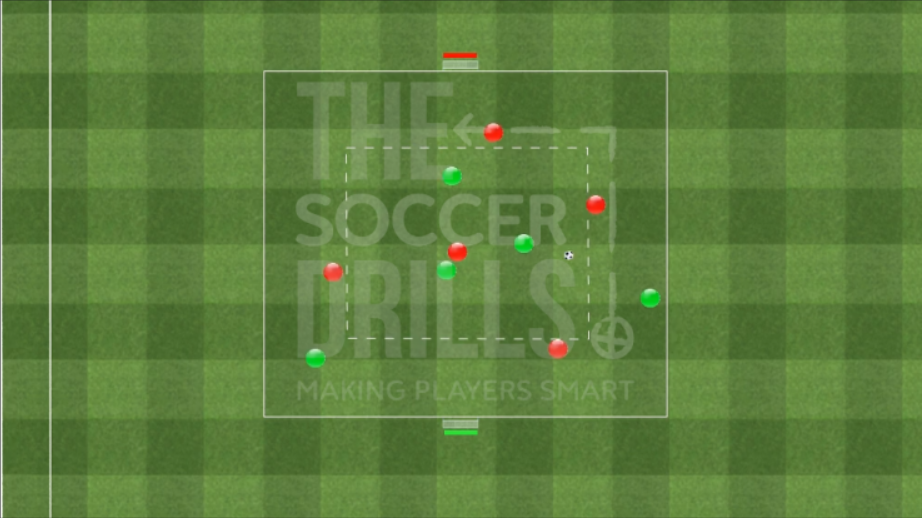 Offensive and defensive vigilances in a polarized drill (with orientation), in which we will be conditioning the game bearing in mind that we will then either lose the ball or win it back. With this, we will rise up the level of the offensive and defensive transition.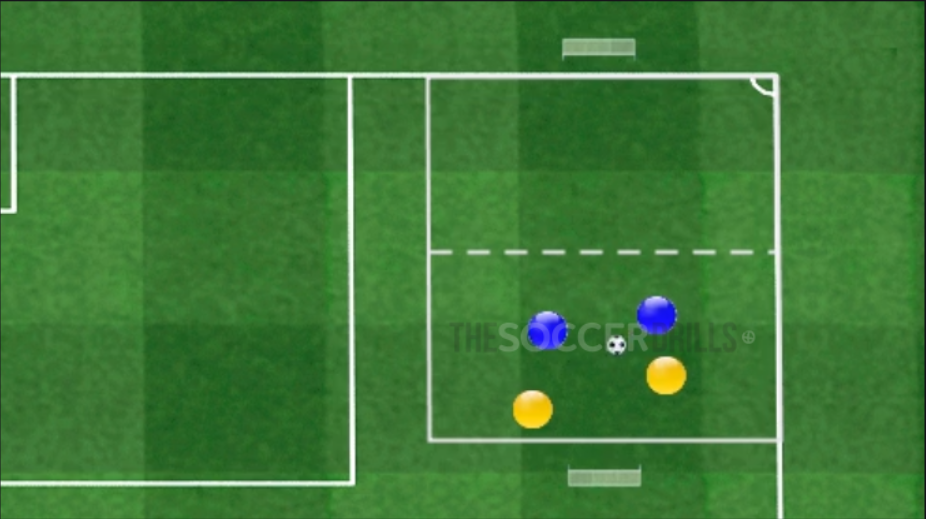 Small sided tactical game in which we will give an extra value to two key momentums of the game: When we lose the ball and when we win it back. The transition level of our players will hugely increase.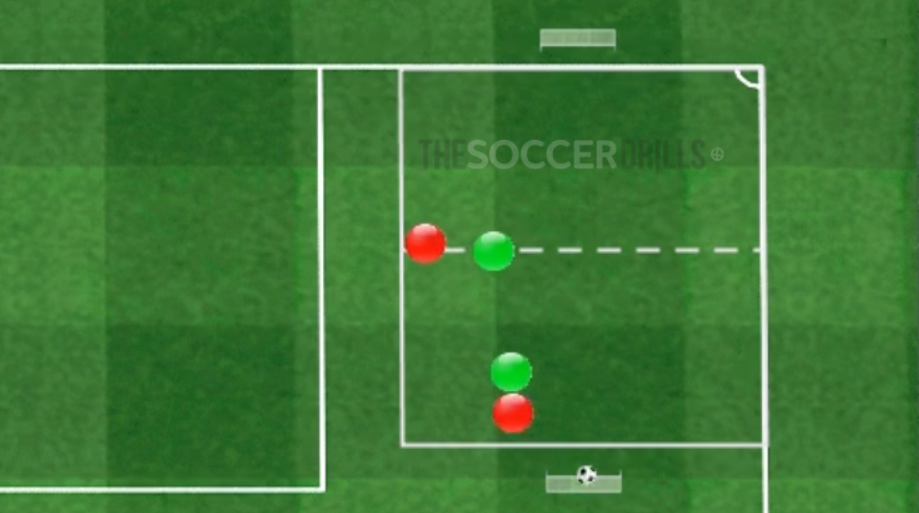 Small sided tactical game in which we will reward the correct high press. The player will learn how to fix the distances in front of the player with the ball, will learn how to delay the game defensively, coverages, defensive exchanges and when the right moment to do a tackle is or to make the team in possession lose the ball.
A rondo with a small numerical superiority which will make our players play with the third man. Every time this third man situation is done, it will generate an advantage in the drill which will reinforce the learning of this concept.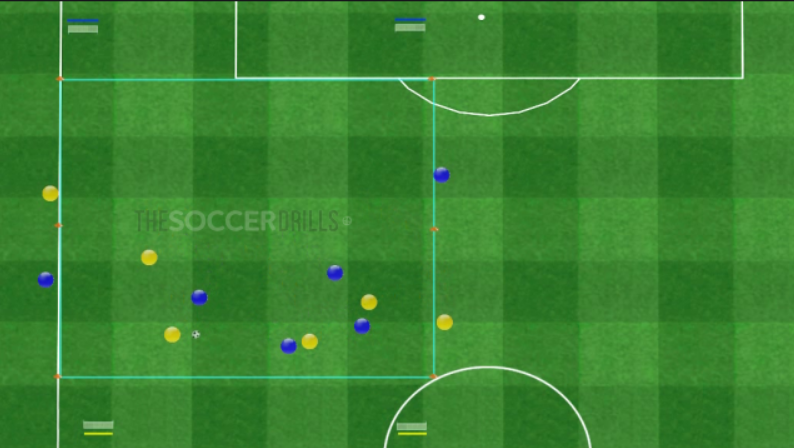 It is really difficult to achieve an advantage when finishing a play. We will increase a little bit the difficulty in this game so your players, when competing, are able to find the advantage to finish the play easily.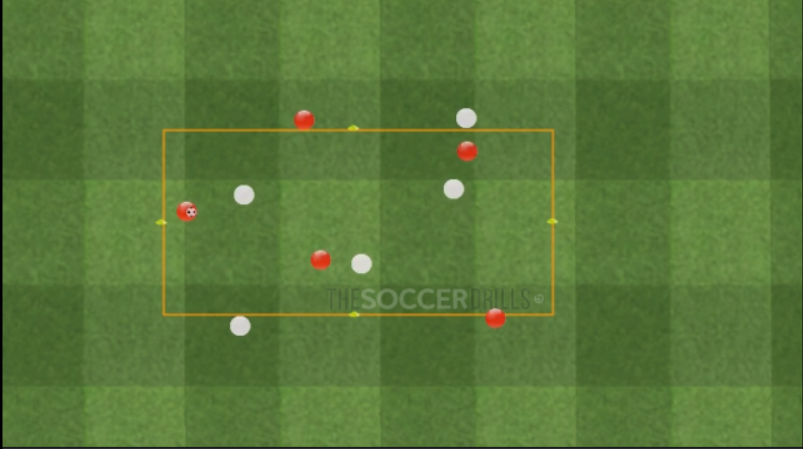 In order to help the attack, the free players have to make decisions too in order to situate in the best position. This drill will demand a high concentration level from your players.