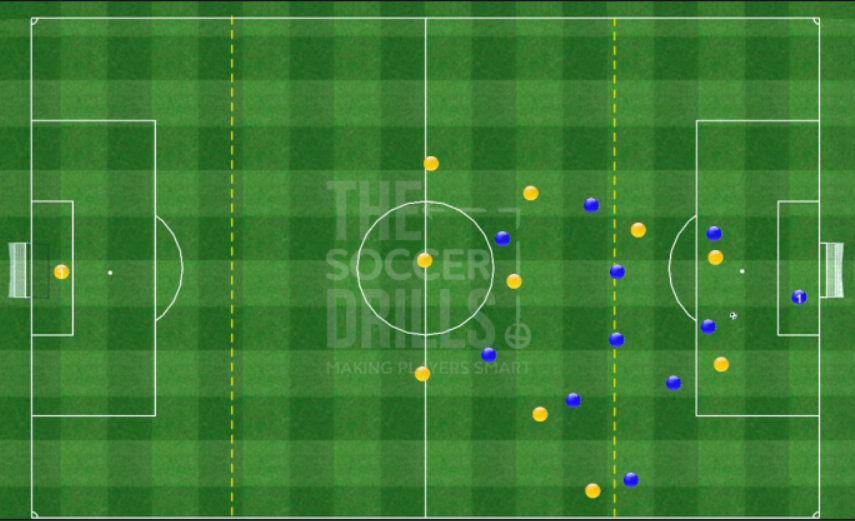 To get in the right shape to defend a through ball it is what is going to make our defenders to reach the ball before the forwards do. In this tactical defensive drill, we will face real game situations so the defenders learn how to get in the right shape. All of this in a press drill.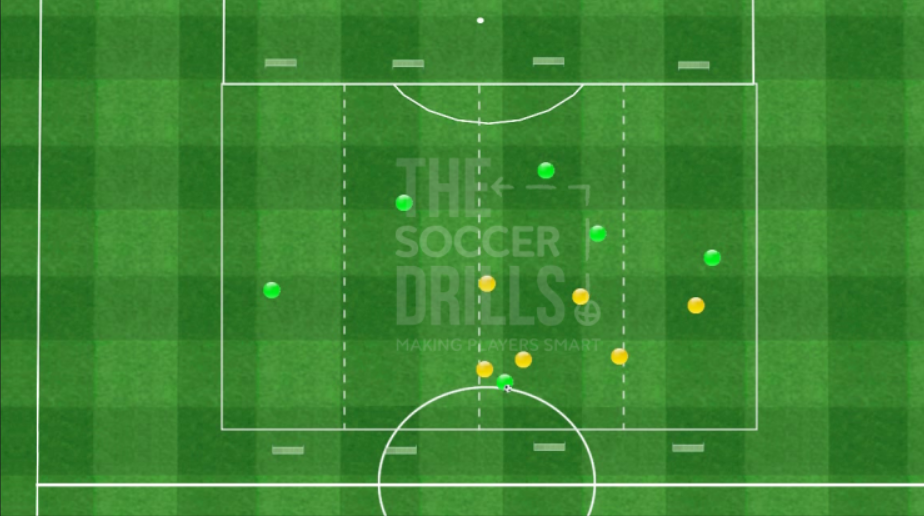 In a simple structure applicable to any style of play with a line of 4 in defense + 2 midfielders. You will find a lot of key tactical concepts in this drill: Shiftings, coverages, closing interior passes… and, in order to attack, a wide variety of offensive tactical concepts will be needed.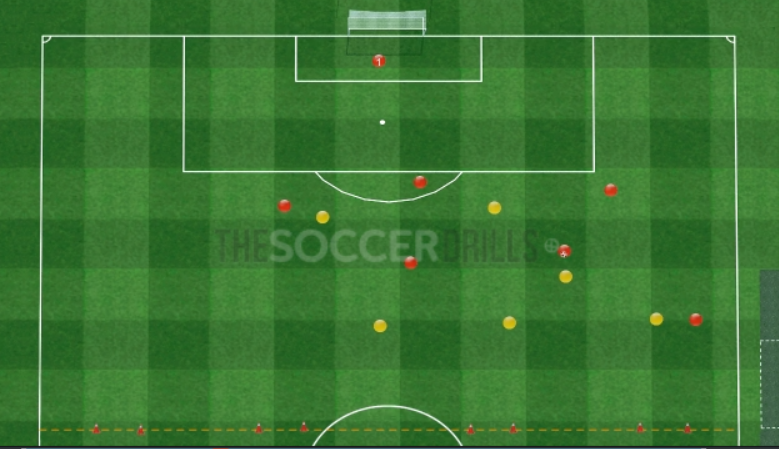 To make a right high pressure or a good game building, and practice it in a game oriented similar situation is very possible.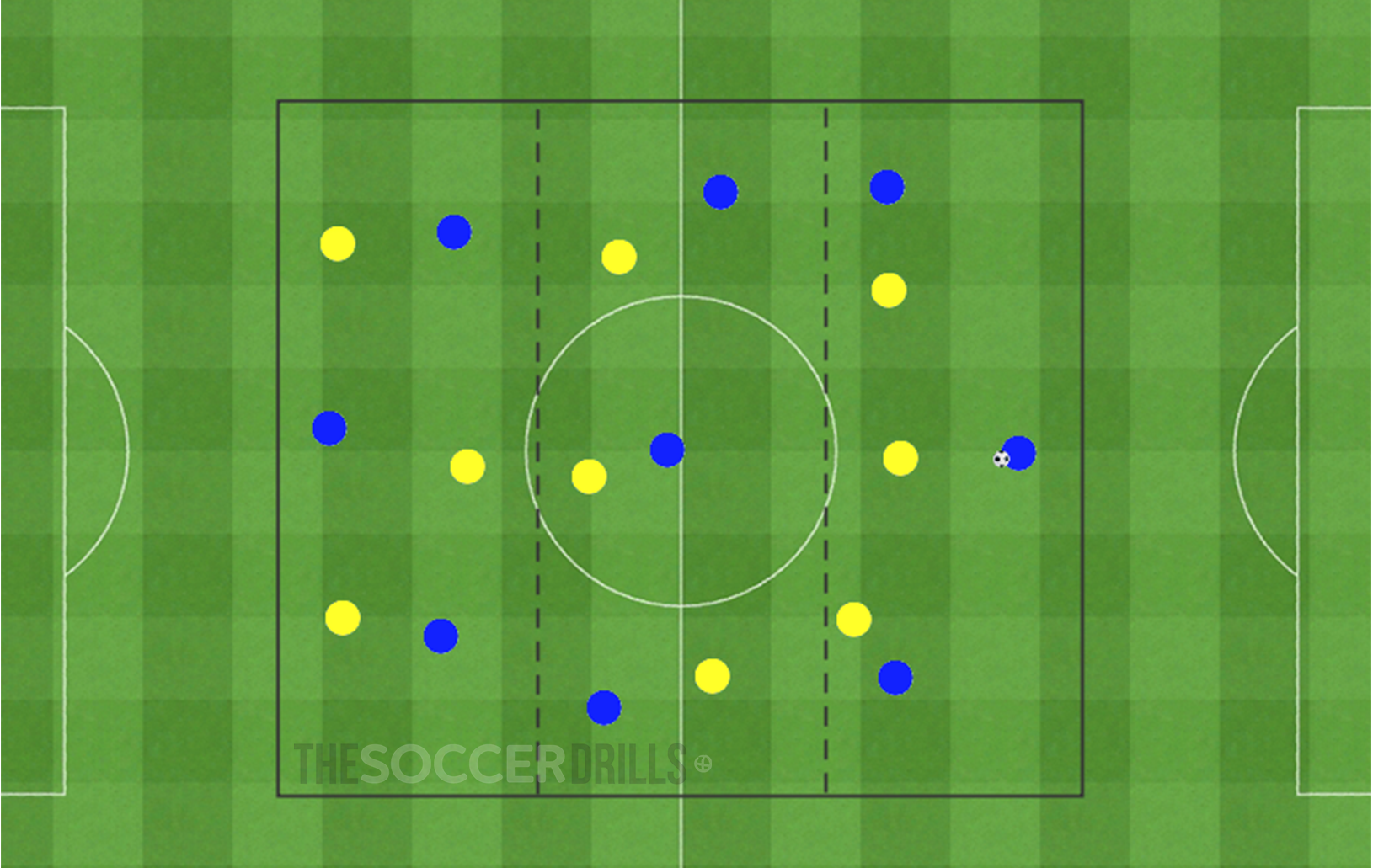 Tactical situation to improve the decision making about when to create a numeric superiority or when to keep being a support in an intermediate distance.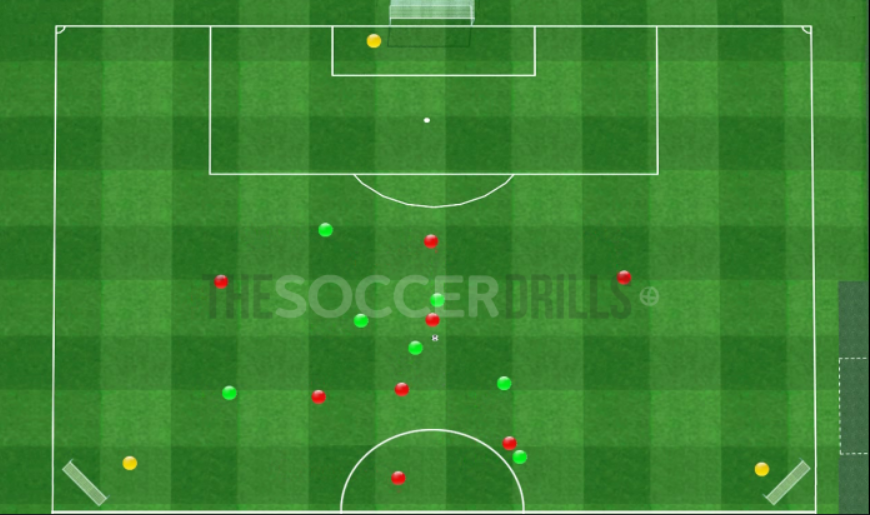 The defensive transition begins with the previous movements before we lose the ball. In this tactical transition drill, we will practice it together with the pressing after losing possession. The team that attacks practices the ball retention as the main tactical offensive objetive.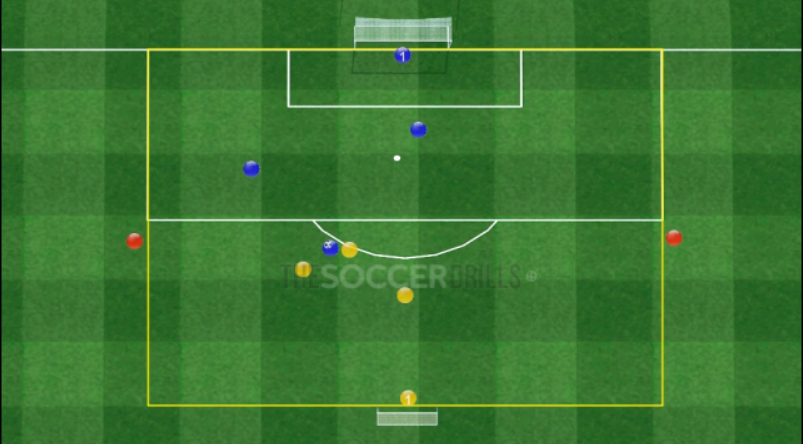 To start the attack playing wide and to identify when a good moment is to play inside. To make a run in order to lose the markers in the right moment is key to finally get the ball or not.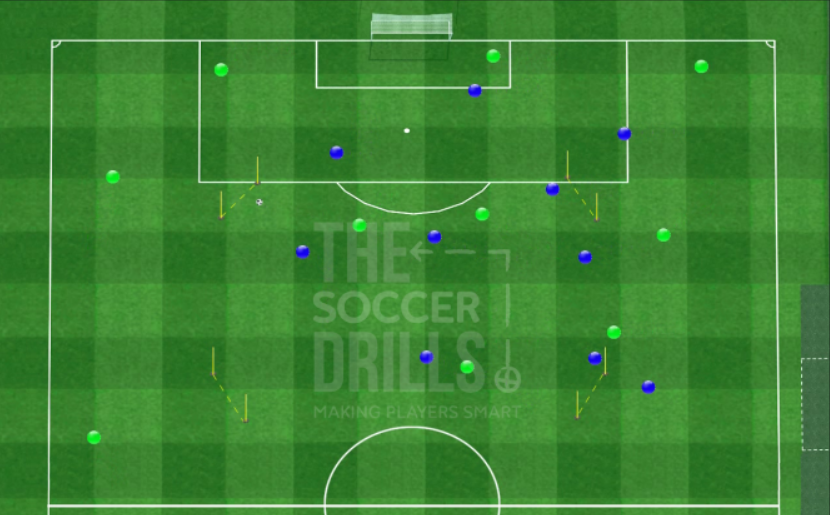 The inside-outside alternation in the game is key. With this tactical drill we will first play the ball inside by passing the ball into the middle to then pass the ball outside, attracting the defenders and switch the play finding the free space in the other side.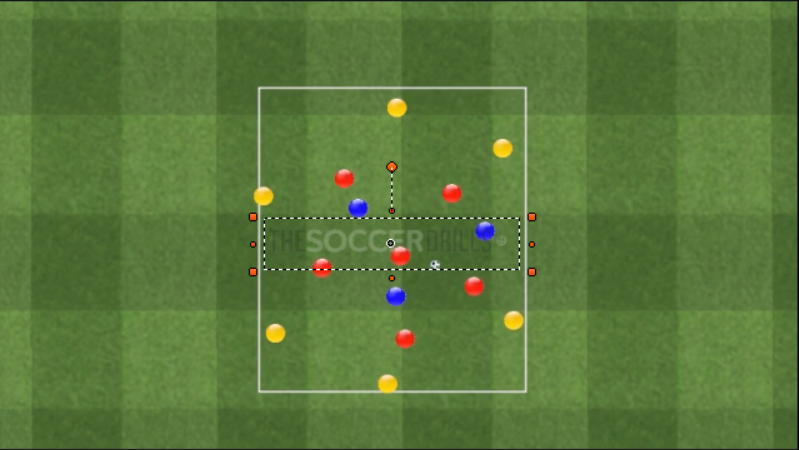 Decision making mental speed. Sometimes, the only thing we need to create a good offensive play is to move one meter or to turn 45 degrees. This is a drill in small spaces with a high tactical demand and a lot of decisions to make.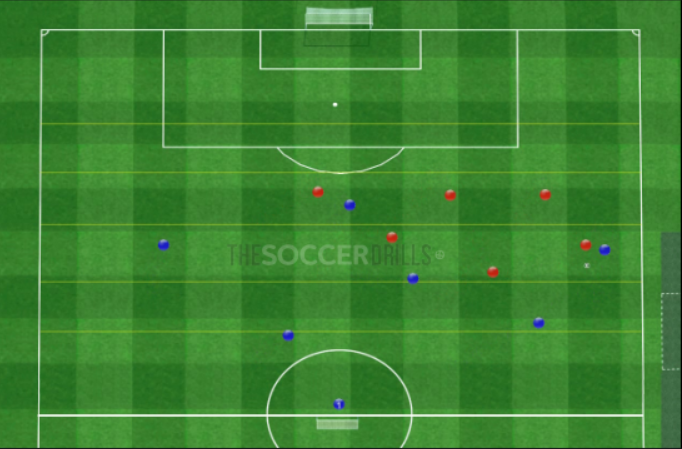 In every movement of the ball we do, the defensive situation changes. Did the ball go forward or backwards? Is the player on the ball pressed? Does he have options to pass the ball to a free player? These are some of the several decisions that we have to practice.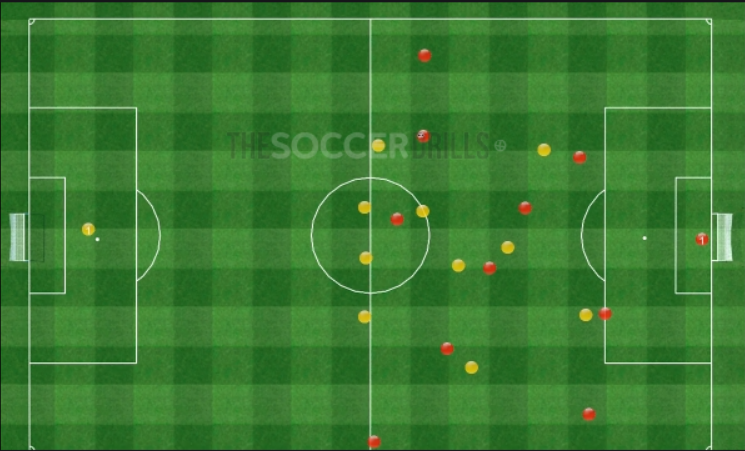 We need some confidence in order to start a combinative building attack. To improve it, we will need to make right and wrong decisions and learn from them. In this easy drill we will be able to improve that confidence.