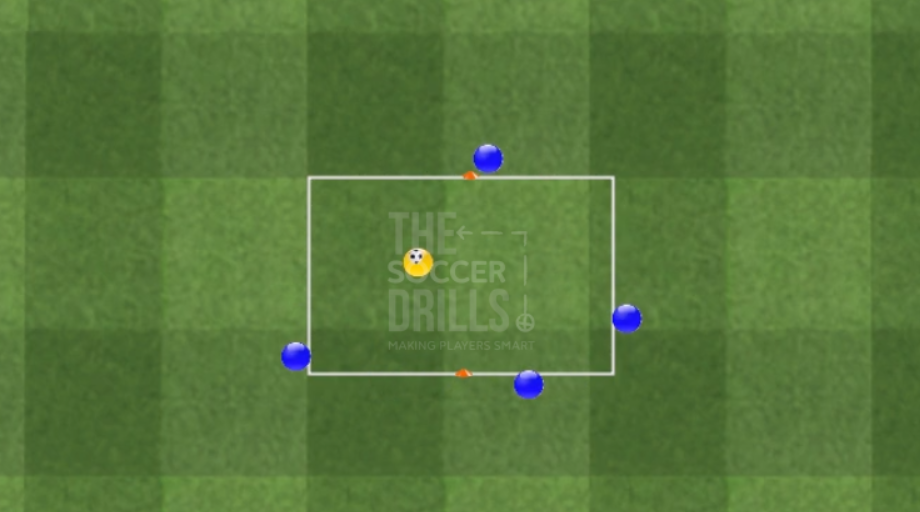 Since regularly, all the rondos are played in a high pace, is it possible to practice a tactical rondo in which you work both the change of pace and the high and low pace? It is definitely possible if we include a small modification in the structure so our players can make decisions about the pace of the game.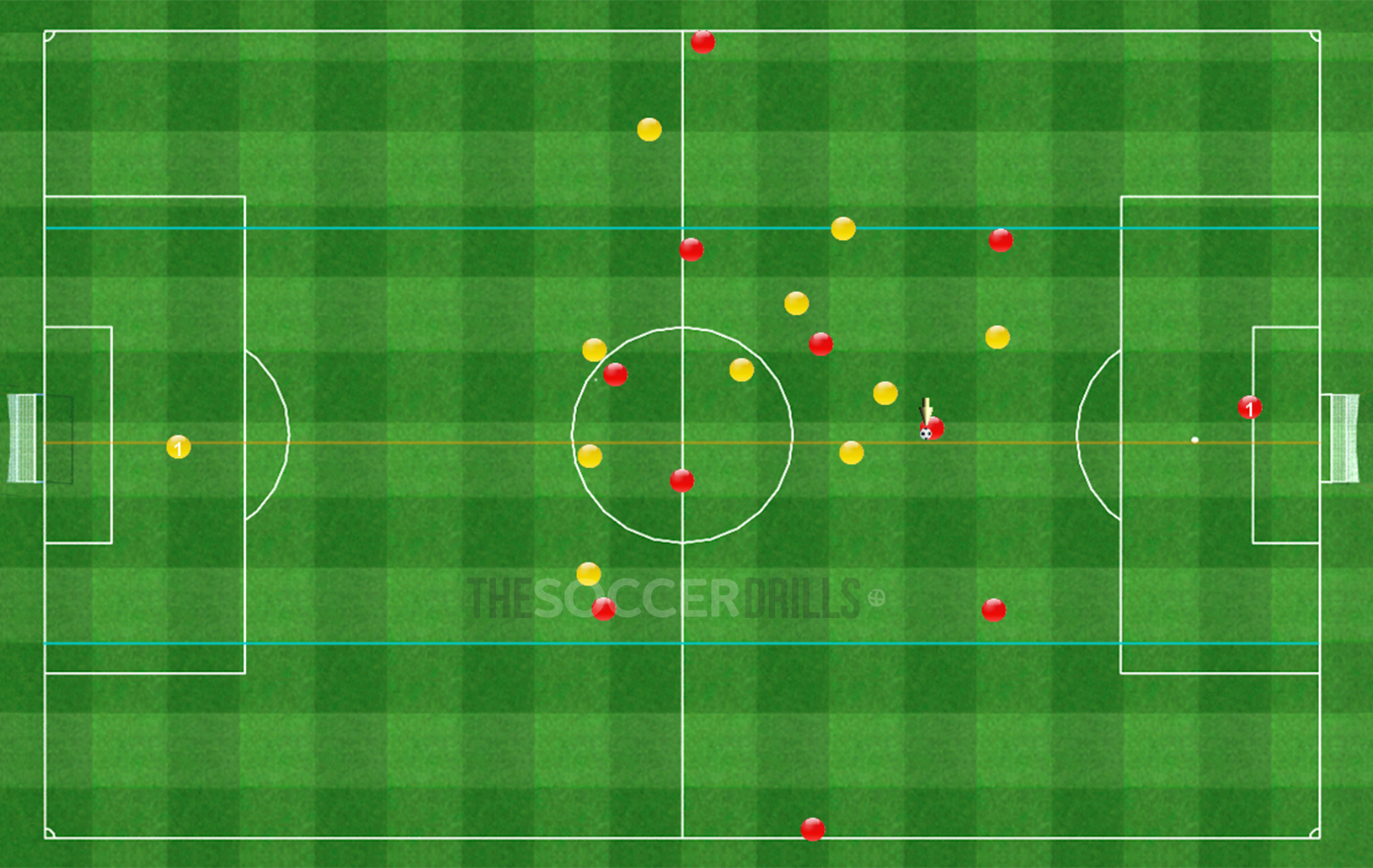 A good pressing and a defensive balance against the position game (Sarri, Guardiola, Nagelsman), with a rule which will make the offensive players to choose the right position in order to fix the defenders.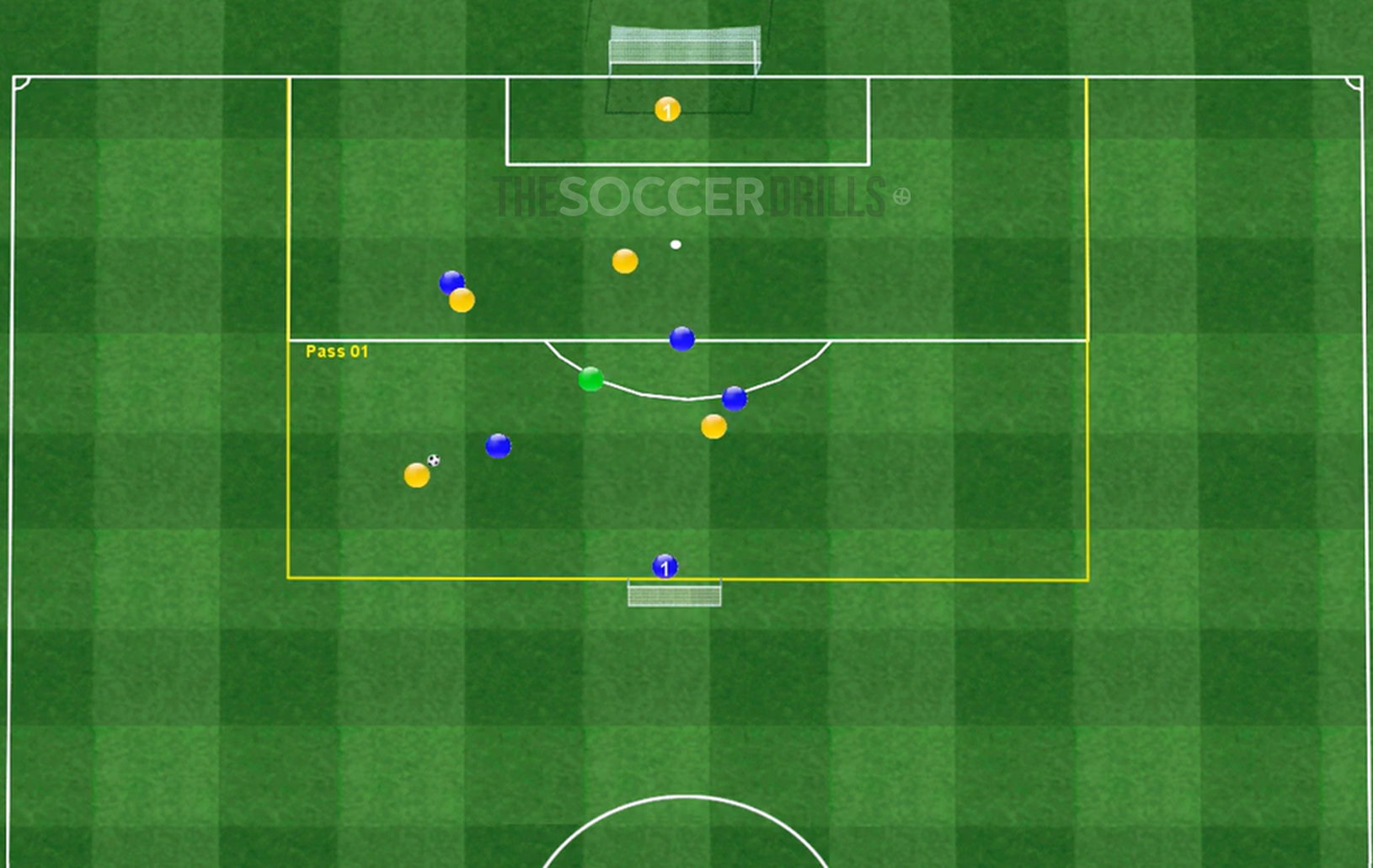 We adapt a rondo in order to practice the use of the third man and the free man as a microstructure to advance in the game.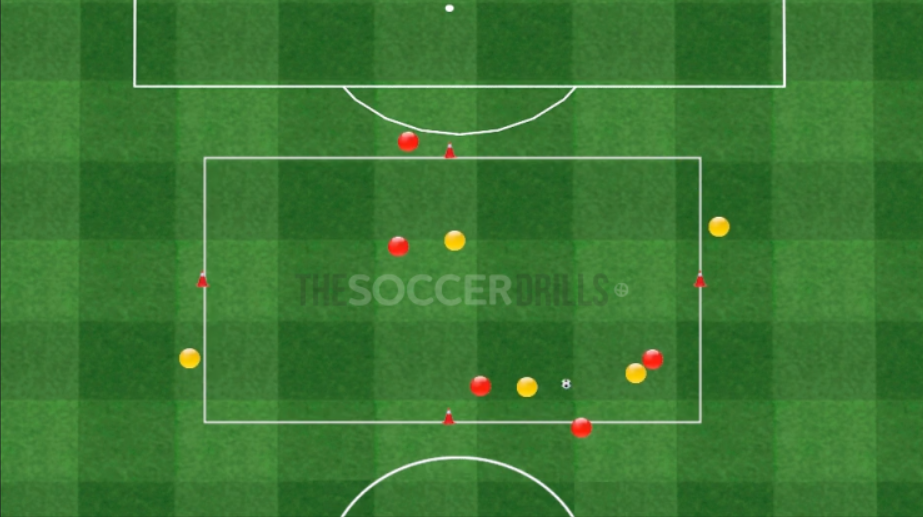 The offensive football is for the players without the ball. It will be key for taking advantage, for creating goal chances and for advancing in the game, to make the right movement at the right time. In the case they do the movement late it will be really easy to defend. The rules of this drill will make your team do that movement at the right time.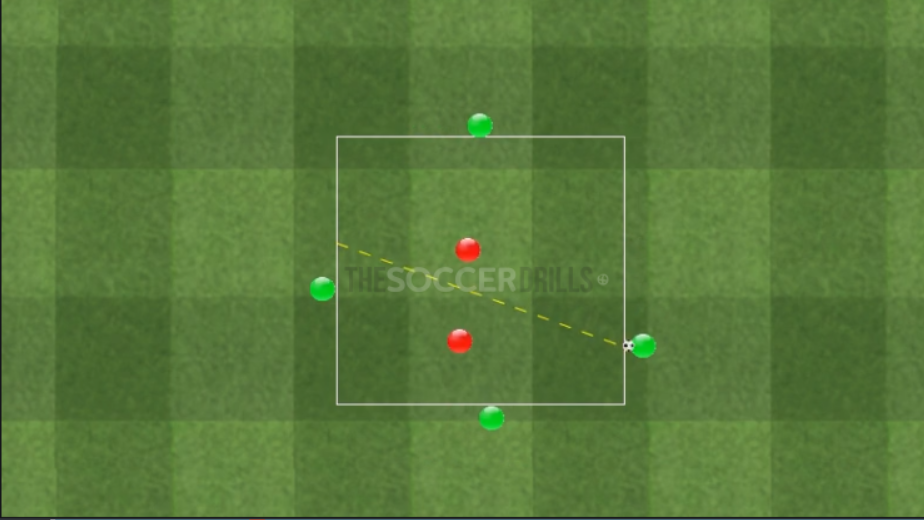 A tactical rondo in which you are not only going to work on offensive aspects but also on coverages, closing passing lines, interior passing defense, defensive delay and the right choice of the moment for activating the pressing.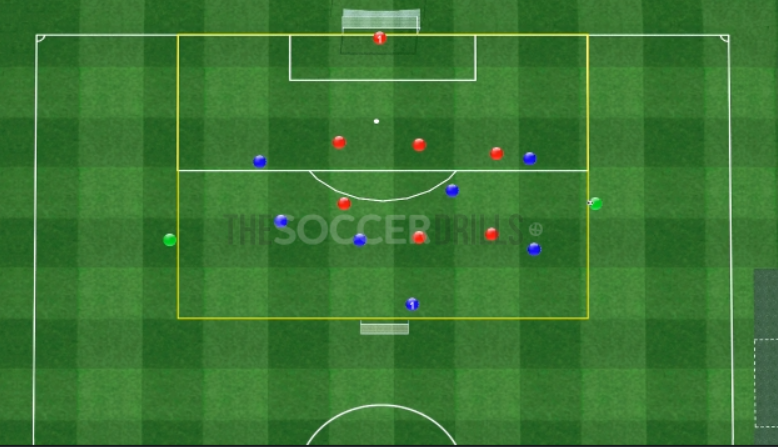 Either to advance in the game after winning the ball back or to avoid it are the objectives of a lot of styles of play. We will practice it in this intense drill in which we will make our players improve the transitions. The dimensions will be the double of the box.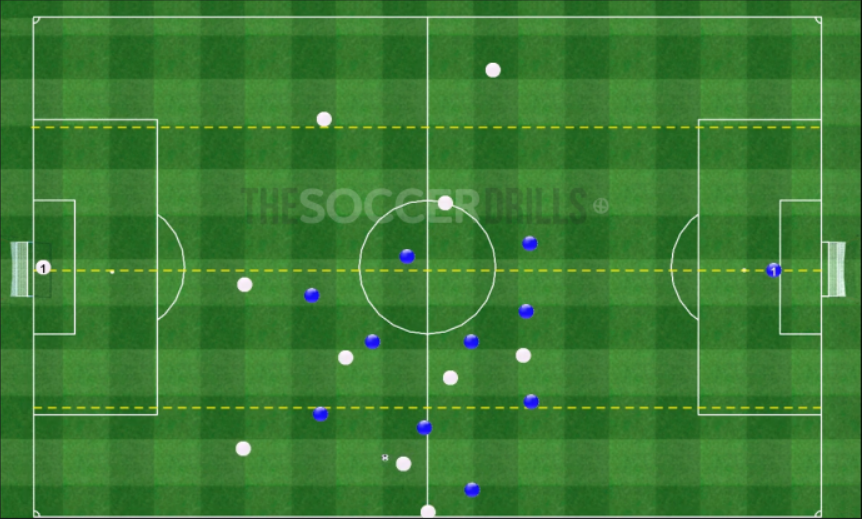 The best way for advancing in the game is to not to repeat too many passes in the same zone. Just by setting up one rule and different zones we will be able to create the scenario where the players will discover, by themselves, the perfect offensive timing.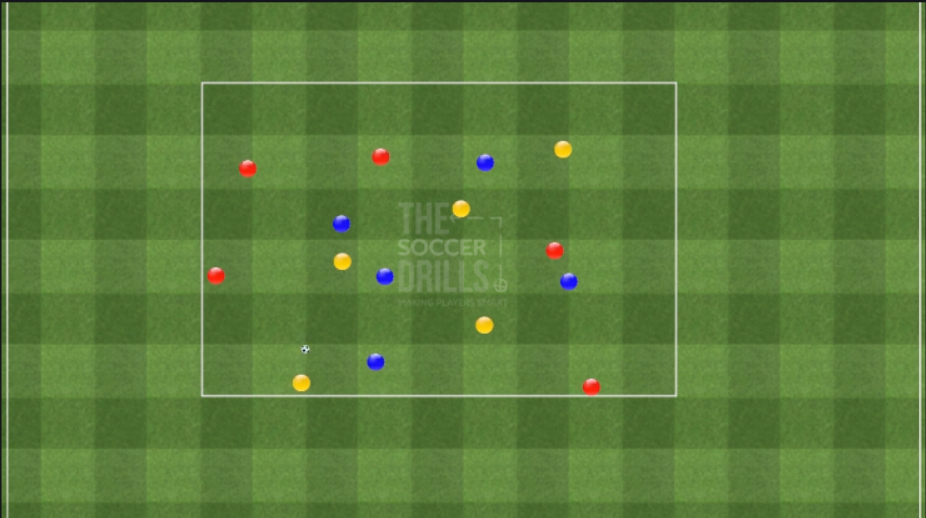 During the offensive transition, your team will will need to begin looking for width, permanent support from the players, a good communication etc. This offensive and defensive transition tactical drill will make your team improve this exact momentum of the game.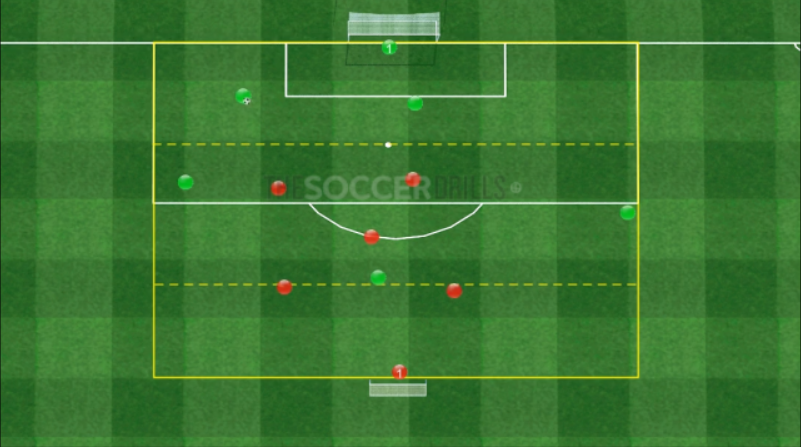 If your team, while it is attacking, keeps a balanced structure, it will be ready to defend rapidly in an appropriate way when losing the ball. It will make your players be better at finishing, at pressing after losing the ball, in the counter attack, in the previous moves to the ball loss etc.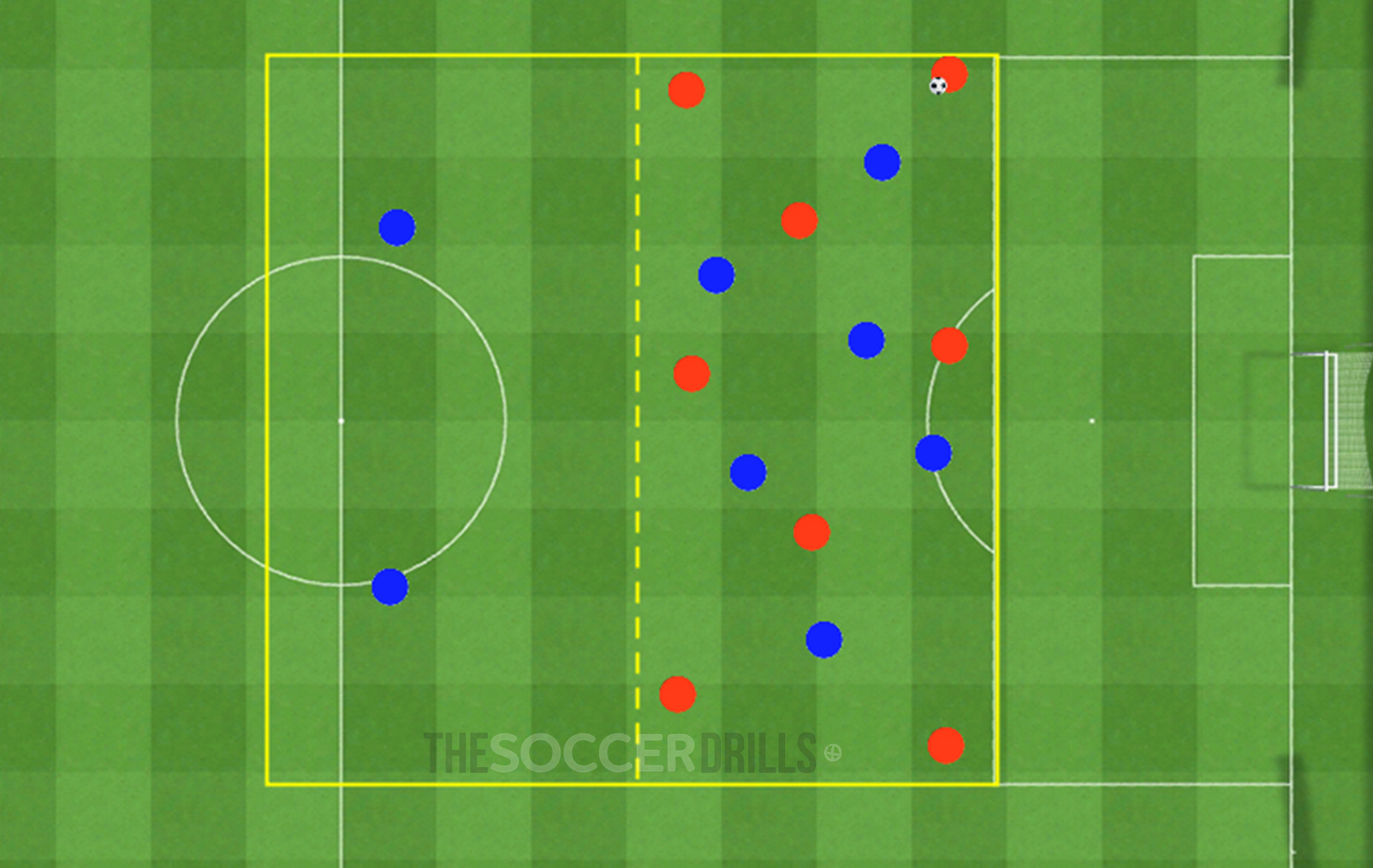 Once the ball is won back, the first option that all the coaches like is to try to move up the field and to try to benefit from the possibility of a defensive imbalance. Let's practice it.